Marketing for Small and Medium-sized Civil Engineering Companies Essay Sample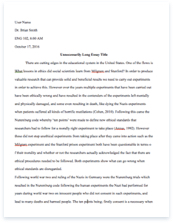 The whole doc is available only for registered users
OPEN DOC
Download Essay
Get Full Essay
Get access to this section to get all the help you need with your essay and educational goals.
Get Access
Marketing for Small and Medium-sized Civil Engineering Companies Essay Sample
ABSTRACT
The purpose of the research was to investigate how small and medium-sized civil engineering companies in of South-West Finland organise their marketing.
When the literature review was conducted, only few specific references were found on marketing theories of SME civil engineering companies. Therefore models of marketing have been modified from other related industries, geographical zones and countries, when they were thought to be relevant. As a source material, especially theories from building construction sector were used, as well as many journal articles and researches from international journals.
The chosen method for this research was the qualitative research method. Personal interviews were used as survey technique. There were 15 sample interviews and the respondents were chosen by non-probability sampling. This is an exploratory study that uses a small sample with possible geographic biases. This research aspires to social constructionism, where the task is to appreciate what happens in the real world. The whole research was started in September 2003 with literature review writing. The research process continued until the end of March 2004. Results were analysed by matrix analyses and also by the researcher's interpretations of the gathered data. However, the data is in line with findings from other studies and theories. Finally, conclusions and future research plans are presented.
Evidence from the investigated literature and empirical findings of this research support the view that price, past completed work, delivery reliability, personal contact relationships, partnering, networking and word of mouth communication are seen as crucial issues in civil engineering marketing.
SME civil engineering companies are recommended to further develop their relationship marketing and partnering among the industry. There also seems to be a need to investigate more widely the SME civil engineering marketing in Finland. 1INTRODUCTION
1.1Definitions and Limitations
This particular dissertation is written on the basis of the definitions and limitations introduced in the following chapters (Chapters 1.1.1 – 1.1.4). 1.1.1Marketing
´Marketing is a societal process by which individuals and groups obtain what they need and want through creating and freely exchanging products and services of value with others` (Kotler, 2000, p. 8).
´Marketing is the management process responsible for identifying, anticipating and satisfying customer requirements profitably` (United Kingdom Chartered Institute of Marketing (CIM), 2003).
´Marketing is the creation and adaptation of products and services to provide greater utility of value to customers than do competing products and services. Marketing involves selection of potential customers (target markets) and management of the marketing mix (product, price, place and promotion)` (Gross et al, 1993, p. 5).
All these definitions make a good attempt at capturing concisely what is actually a wide and complex subject. However, entrepreneurs and small-business owners interpret marketing in ways that do not conform to standard textbook theory and practice (Stokes, 1998). They tend to be "innovation–oriented" rather than customer oriented. They target markets through "bottom-up" self selection and recommendations of customers. They do not conduct "top-down" marketing approach: segmentation, targeting and positioning (Stokes, 1998).
Small and Medium Sized Enterprises (SMEs) do not do formal marketing research but rely more on informal networking. Entrepreneurs and owner managers of small business often define marketing as selling and promoting only (Stokes, 1998). They rely heavily on word of mouth recommendations and believe that they do not do marketing at all. 1.1.2Civil Engineering
In Finland, the large construction industry is divided into two sectors: building construction and civil engineering (Figure 1). Civil engineering takes care of the infrastructure where we live in. The infrastructure consists of planning, implementation, material production, maintenance and serviceable of usage of lines (60 %, roads, streets, railways, waterways, airports), networks (30 %, water supply and sewerage, telecommunication, gas, heating channels and electricity) and other environment structures (10 %). Civil engineering produces and maintains the infrastructure of the country and creates the conditions for the society and for the economic life (SML, 2004). Figure 1. Gross Value of Finnish Construction Industry in 2002.
Source: RT, 2004
In Finland, the gross value of the construction industry was € 19,3 billion in 2002. Of this sum civil engineering accounted for 3,7 billion (19 %) (RT, 2004). Civil engineering grew by 2,8 % during the year 2002 and is expected to grow at an annual rate of 3 % between 2003 and 2004. According to SML (2004), civil engineering infrastructures are an important part of Finnish national property (15 %, € 70 billion). The civil engineering branch is also a significant domestic employer. The most important customers in the sector are the government and municipalities. Other typical customers are the industries, building companies and private consumers.
Finland´s national Standard Industrial Classification TOL 2002 (Statistics Finland, 2004) categorises enterprises, other organisations and individual enterprises into industry groups according to their principal activity. This classification is based on the European Union's classification of economic activities, NACE 2002. Construction is one of the main industry groups in TOL 2002 hierarchy and it is identified with an alphabetical code "F, 45". It is further divided into several sub-classes. In this dissertation, civil engineering consists of the following TOL 2002 sub-classes: i)451, site preparation
ii)452, building of a complete construction or parts thereof; civil engineering iii)455, renting of a construction or demolition equipment with an operator
Typical business in the Finnish civil engineering sector is "micro" business. About half of all the entrepreneurs are machine drivers (excavators, caterpillars, lorries). In addition, they usually own the machines themselves (SML, 2004).
Civil engineering is a sector dominated by small firms with extended and complex supply chains. This complex and fluctuating environment has an affect to marketing. Below the ultimate purchaser of the end product, the sector is a self-contained market. The buying and selling chain stretches down through developers, architects, consultants, main contractors, sub-contractors, earth movers, pileworks and material and equipment suppliers. These relationships are assumed to from the base of this dissertation. This is investigated in depth in Chapter 2.4. 1.1.3Small and Medium-sized Enterprises
Defining the SME is not an easy matter. Many definitions have been used in academic texts. The Bolton Report (1971) recognised that the size of the company should be interpreted flexibly according to industrial sector and other market environment factors. The measure of size could be e.g. employees, turnover or market share (Heather, 2001). In general, the small business sector is undoubtedly diverse and difficult to categorise.
However, according to The European Commission (2003a) and the National Technology Agency of Finland (2003), the SME is defined as an enterprise that employs fewer than 250 persons and has an annual turnover and/or annual balance sheet total that does not exceed € 43 million. Partner enterprises hold 25 % or less of the capital or voting rights of the small enterprise. Enterprise categories are shown in Table 1. Table 1. Categorization of enterprises according to the National Technology Agency of Finland.