Marketing Management Essay Sample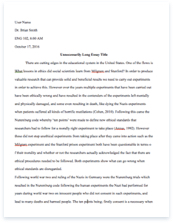 Pages: 5
Word count: 1,149
Rewriting Possibility: 99%

(excellent)

Category: computer
Get Full Essay
Get access to this section to get all help you need with your essay and educational issues.
Get Access
Introduction of TOPIC
1.0 Introduction
Marketing is defined and stated by the American book that name Kotler Keller in the latest 14th edition of Marketing Management book that published in 2012 as the following:
"Marketing is the activity, set of institutions, and processes for creating, communicating, delivering, and exchanging offerings that have value for customers, clients, partners, and society at large ".
Throughout the past few years, there were many international products and services such as gadgets, machineries, auto vehicles and others were keep on appearing and introduced into the Malaysia's Market with their own concern of their profitably and losing from their own newly introduced products or services. From knowing their own profitably and loosing, a company must prepare a marketing plan to ensure that they know their customer needs and wants towards this newly introduced products or services in the market and provide better performance. In this case, we are referring to the Malaysia's market.
So, let me briefly discuss what this assignment is about. This assignment is about the marketing plan for two years for the product of Microsoft called "Surface RT". It's the second latest product in the Malaysian market with Window RT. Throughout this marketing plan, we will know how is "Surface RT", a convenience, small and affordable tablet work well in the Malaysian market.
2.0 Company Background
Microsoft was founded in 1975 by Bill Gates and Paul Allen. It is a veteran software company and the best known for it is the operating system – Microsoft Windows and productivity software – Microsoft Office. (Crunch Base 2013) Furthermore, in November 1976, the word Microsoft is officially registered its trade name with the Secretary of the State of New Mexico. (Microsoft 2013) http://mstimeline.cloudapp.net/#1975
In the year of 1980, Microsoft had formed a partnership with IBM. IBM allows Microsoft to sell its software package with the computer that manufactured by them. http://www.crunchbase.com/company/microsoft IBM is as know as International Business Machines. It's a multinational computer technology and consulting corporation. (Crunch Base 2013) http://www.crunchbase.com/company/ibm
In today's world, Microsoft had become widely used by all the professional throughout the whole world and it is also the large dominates in the American corporate market. Besides that, Microsoft had taken a risk to undertaking into hardware with consumer products such as the Zune and the Xbox. (Crunch Base 2013) http://www.microsoft.com/about/companyinformation/en/us/default.aspx?navindex=0
2.1 Range of Products
From the year of 1975, Bill Gates and Paul Allen had invented many computers till the year
of 2012 October 26 with the latest products called Surface. In February 1975, Bill Gates and Paul Allen had completed the Altair BASIC and sell them to Microsoft first customer called MITS of Albuquerque in New Mexico. Altair BASIC is the first computer language program for a personal computer during that time. (Microsoft 2013) http://mstimeline.cloudapp.net/#1975 Throughout all the year, Microsoft had invented many products as such the following:
1. Interactive Entertainment Business. It's the key entertainment experience for gaming, music and video for many screens that including the Xbox 360, Xbox LIVE, the controller-free Kinect that is for Xbox 360 and Xbox Music and Video as well as PC and mobile interactive entertainment. 2. Microsoft Business Solutions. It's a Microsoft Dynamics products and services. It's also known as Microsoft Health Solutions. 3.Micosoft Office Division. It's a productive, collaborative and enterprise products and services.
4. Online Services Division. This is Microsoft's search engine, portal, advertising and personal communications services including Bing and MSN. 5. Skype. This is a free communicating software programme for the society to communicate among each other through online in different country. 6. Windows & Window Live Division. This is the programme that includes all of the window business like Windows, Windows Live and Internet Explorer. 7.Window Phone Division. A programme for Window Phones throughout the whole world.
2.2 Vision and Mission
Microsoft Mission is not only does it by taking up all people but also includes every area of our project. Microsoft wanted people and business throughout the whole world to know their full potential, they also have a core set of values by looking for suppliers of different type of quality goods and services who can share those values and help Microsoft to fulfill their mission. Microsoft belief that the true of their success is not the power of their software but in the power it unleash in Microsoft. (Microsoft 2013)
3.0 Situation Analysis
Surface with Windows RT was released in Malaysia's Market approximately in March this year. After three months of the arriving into Malaysia market, Microsoft Surface RT had cost less than its launch price. Now, the 32GB Surface RT cost RM 1,099 where the original price is RM 1,549 while the 64GB is RM1,399 and the original price is RM 1,849. From this we can see that this is a new type of gadgets that first time appears in the Malaysian market with a not really good result. (Vijandren Ramadass 2012-2013) http://www.lowyat.net/2013/07/15/10591/microsoft-malaysia-slashed-surface-rts-price-now-starts-at-rm-1099/ Besides that, Surface RT had come with the instalment of full version of Window Office Home and Student 2013.
For example like Microsoft Word, Microsoft Excel, Microsoft PowerPoint and One Note. (Microsoft 2013) http://www.microsoft.com/surface/en-us/surface-with-windows-rt/ It's a very convenience, small and affordable tablet just like a small laptop or computer for students and business man to carry any where they like. Moreover, you may also do your assignment or presentation easily because you may insert a pen drive into the Surface RT just like a laptop or computer. Furthermore, it's also very convenience for students or business man to do their presentation by inserting projector's cable into the Surface RT just like a laptop. Lastly, Surface RT is fully powered by Windows 8. This wonderful design is perfect for a range of hardware from touch screen tablets and lightweight laptops to PCs and large, powerful all in one with HD screens. (Microsoft 2013) http://www.microsoftstore.com/store/msusa/en_US/pdp/productID.275275300?WT.mc_id=USHH 3.1 Market Summary
Currently in Malaysian market, Microsoft had become an important and reliable software programme that usually used by students and business people for their works and assignments. It can be said that Microsoft is very important software for them without Microsoft, we can't do a lot of things like presentation, typing a report and others.