Marketing Mix and Retail Petrol Outlets Essay Sample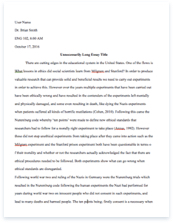 The whole doc is available only for registered users
OPEN DOC
Get Full Essay
Get access to this section to get all help you need with your essay and educational issues.
Get Access
Marketing Mix and Retail Petrol Outlets Essay Sample
This report aims to address four elements that collectively create the marketing mix. These marketing tools will then be analysed and how these marketing elements are applied to retail petrol outlets within Australian will be discussed. The Marketing Mix elements collectively are made up of the four P's; Product, Price, Place and Promotion. Marketing as often defined, utilises these four tools; putting the right product in the right place, at the right price, at the right time. Marketing in simple terms is creating a product that a particular group of people want, putting it on sale in some place that the same people visit regularly, and pricing it at a level which matches the value they feel they get out of it; and doing it all at a time that consumers want to buy. The strategy emphasises the organisations ability to understand and satisfy customer's in a position that will be profitable to the organisation and valuable to the customer. This report provides an overview of each individual element used in the four P's strategy and how they are applied to retail petrol outlets.
Marketing Mix
Marketers use a combination of marketing tactics from the marketing mix to develop marketing strategies. The marketing mix is a set of controlled variables that formulate the strategic position of a product or service in the market place. The primary goal of marketing is to optimise the marketing mix, offering the best possible combination of the four P's to maximise the effectiveness of marketing efforts. Product
The term product refers to tangible physical products as well as intangible Services (www.netmba.com). Product is the mix of all the features, advantages, and benefits that you offer to your target market. It may include certain characteristics such as quality, packaging, after sales support, customer services etc. As per Solomon (2011) a product is whatever is offered for sale in the exchange, whether that be a good, service, idea, place or person. In marketing the design, packaging, physical features and associated services with a product, are all important elements to its success (Solomon et al., 2011). Within a retail Petrol outlet, they all essentially provide the same non-durable consumer product to their customers although it's the branding and marketing of the product that may differentiate between organisations. BP in particular markets their petrol and diesel as being superior, therefore being better and kinder on the environment (www.bp.com).
A product essentially has three levels, core, actual and augmented. The core product in a retail petrol environment is all the benefits the product will provide for the consumer. Whether that be environmentally friendly fuel, auto gas, unleaded, leaded or diesel. It is the ability to provide benefits not just a product (Solomon et al, 2011, page 183) The actual product is the physical good or delivered service that provides the desired benefit (Solomon et al, 2001, page 184). Incorporating the unique features of the product; brand, packaging, appearance and ability. Therefore biofuel/diesel, Petrol (unleaded/leaded), Autogas, Ethanol and Hybrid fuels are all examples of actual products offered by various retail petrol outlets throughout Australia. The Augmented product incorporates the actual product plus other features such as reward points, fuel cards, 24 hour service, Eftpos and credit card facilities, Atm availability and pay at the pumps facilities that most major petrol outlets offer throughout Australia.
Price
A products price is defined as 'the value that customers give up or exchange in order to obtain a desired product' (Solomon et al. 2011, p. 221). It is the exchange of money, goods, services, promises, favours, votes or anything that could be seen as favourable to the retailer/seller. For retail petrol outlets the products are common throughout the oil industry therefore making pricing between major competitors easily matched (www.BP.com). One of the major distributers BP states it's difficult to differentiate their product based on price. If their competitors undercut them, they see significant losses in volumes sold. A one cent per litre price reduction requires them to achieve a 25% increase in volume to break even on site (www.BP.com).
Price planning is an important aspect in the marketing mix and effective product. Successful price planning includes a series of 6 steps; Pricing Objectives, Estimation of Demand, Determine costs, evaluating the pricing environment, choosing a pricing strategy and developing pricing tactics.
A company's overall pricing objectives generally relate to achieving a certain level of profit (Solomon et al, 2011, page 222). Price objectives must support the broader objectives of the organisation as well as increasing sales. In today's global market, fuel margins are declining and are expected to continue to decline due to structural changes in the petrol retail industry. Therefore many retail petrol outlets rely heavily on in store shopping as a valuable income stream. BPs in store shops earns up to 50% of some of their service stations' incomes (www.BP.com).
Estimation of Demand is done by understanding the customer's desire for the product. Research shows with estimating demand for retail fuel, customers on average, choose fuel retailers based on their location over their brand. While many factors can influence fuel prices in regional locations, markets are dynamic and various characteristics of each location can lead to different prices in that market. (fuel facts 2012). Retail margins are typically higher in the country compared with major capital cities, due to lower fuel volumes and shop sales over which to spread service station operating costs. The average customer base per service station is around 2,000 people in regional Australia (and well below in many towns) whereas metro service stations typically have a customer base of around 4,000 to 5,000 people. Regional service stations typically see 1 tanker per 2-3 weeks versus 1 tanker per day at some city sites.
When determining Costs of retail fuel, a large factor is in importing costs with 98 per cent of Australia's total fuel requirements largely controlled by the four refiner-marketers Shell, Mobil, Caltex and BP. If one of the big retailers wants to raise prices, they have sufficient virtual real time information to understand what their competitors' response will be—they can deal with it very quickly and adjust their pricing accordingly. Fundamental pricing of petrol is dictated by international factors: the price of crude oil, the US/AUS exchange rate and the international market for the refining of petrol. In regards to Retail petrol pricing, the key issue that impacts the pricing structure is the Import parity pricing (IPP), being a policy of pricing locally refined petrol on the basis of the cost of importing refined petrol. IPP is simply the landed cost of obtaining refined product from overseas refiners. Currently around 80 to 85 per cent of unleaded petrol is produced locally but is priced by reference to the landed cost of alternative available supply. Australians have around the fourth lowest price of petrol in the world. The major reason for this is low taxes.
When automotive fuel retailers evaluate the pricing environment they rely heavily on statistics relating to global demand and supply, along with importing and exporting costs. Revenue was expected to expand by 9.3% in 2012-13 to $38.2 billion. The increase reflected slightly higher retail sales volumes and in particular, higher fuel prices. Ongoing growth in China lifted the global demand for fuel which in respect, boosted prices. A large increase was expected for 2012-13 with revenue expected to expand by 1.3% per year for five years, generating an expected profit of about $1.61 billion and to account for about 0.2% of Australia's Gross Domestic Products; making Fuel retailing a high-volume, low-margin business. Fuel margins are becoming tighter and are expected to continue to decline due to structural changes in the petrol retail industry.
Eighty per cent of individuals 18 years and over use a private vehicle to travel to work or study. Of these, 95 per cent do so as a driver, while five per cent travelled as a passenger. When choosing a pricing strategy, just as with any profitable organisation, Retail fuel outlets keep a close watch on these statistics along with competing in price with their competitors down the road. By addressing results from surveys that indicate customers overall experience in response to customer service and cleanliness and responding with price evaluation per traffic flow, they choose a pricing strategy that will be effective and satisfy their customers' needs while keeping in mind the need to meet corporate profit margin targets.
When a pricing tactic is determined it is influenced by numerous factors. The actual price of petrol (excluding taxes) is set according to the international marketplace. This cannot be altered but what can be addressed in a marketing price tactic are issues at the domestic level that can improve the competitive dynamics of the market and consumers' knowledge. According to 2006 statistics there were 14.8 million motor vehicles, including motor cycles, registered in Australia. Passenger vehicles account for 77.6 per cent of all registered vehicles. In March 2006, 90 per cent of Australian households kept at least one registered motor vehicle. There is an obvious need for fuel within Australia's consumers, though by using a dynamic pricing tactic, fuel retailers can adjust fuel prices to meet changes in the market place, passing on discounts to customers.
Place
Place refers to where the sales are to be made and how the products will be distributed. It includes: channels of distribution, the extent of market coverage, managing inventories, transportation and logistics. Put simply, Place involves all activities that deliver the product to the target customers. Fuel retailers are intermediaries; they sell mainly to consumers and determine the final selling price of the product (toolkit.smallbiz.nsw.gov.au). It is the mechanism through which goods and/or services are moved from the manufacturer/ service provider to the user or consumer. Fuel retailers determine whether there is a need for all fuel types to be supplied at a particular location, if a diesel stop is only required, a convenience store is to be incorporated or a truck stop restaurant is to be offered.
Promotion
Promotion includes all of the activities marketers undertake to inform consumers about their good and services and encourage potential customers to buy their products. Solomon et al (2009). Sales promotions are seen as all advertising, personal selling, and public relations. For example retail outlets in the fuel industry use Buy One Get One Free, money-off promotions, competitions and free accessories promotions in store to encourage higher volume of internal store sales. Sales coupon fuel discounts encourage a higher flow of customers to purchase a particular brand of retail fuel. BP has tactfully used a Bright green colour to establish their brand and provide clear identification to potential consumers. Each sales promotion is carefully costed and compared with the next best alternative.
Conclusion
This report has introduced in detail, each of the four elements that collectively create the marketing mix and discussed how each of the marketing tools are applied to an automotive retail fuel outlet. Each of the marketing tools play a dynamic part in retail petrol outlets. The 4 P's, Product, Place, Price and Promotion applied at the correct volumes create a successful business environment. Marketing the right product at the right place at the right time will produce success. This report has discussed Marketing mix in depth with Product being the goods and services the petrol companies provide to satisfy consumers need and wants, this is made up of 3 equally important layers. Price is the value the customer is willing to give up in order to obtain the goods or service. The price is established through the seven step pricing process. Place can provide a marketing advantage and can determine the price and promotion required. Promotion is the coordination of marketing efforts to influence attitudes and behaviours of consumers. Retail fuel outlets are a vastly competitive, high-volume, low-margin industry that is ultimately run by four major distributers. This report has shown how strong use of the marketing mix has driven each distributer to success.
References
Sydney Morning Herald, The, 02/08/2008
Australian competition and consumer commission, 2012, Fuel facts: What drives fuel prices in regional Australia?
www.Mindtools.com 2012
Fuel Price Strategy Explained, March 2010, Administrator, Fuel Pricing
Software Petrol Prices and Australian Consumers, Australian competition and consumers commission (2007) http://www.accc.gov.au/content/item.phtml?itemId=806216&nodeId=d5fc6a56fb589b453abc58f22e0b78bd&fn=Petrol
Solomon, M. Hughes, A Chitty, Fripp B, Marshall G, Stuart G(2011) Marketing 2 Real People, Real Choices.
Convey K, 2011, Revenue roller-coaster: Industry performance has fluctuated due to volatile prices, IBISWorld Industry Report G5321, Automotive Fuel Retailer in Australia, November 2011
www.BP.com
www.netmba.com