Marketing model Essay Sample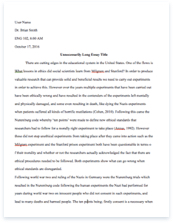 The whole doc is available only for registered users
OPEN DOC
Get Full Essay
Get access to this section to get all help you need with your essay and educational issues.
Get Access
Marketing model Essay Sample
1) To what extent might the Chiltern products division benefit from the introduction of more scientific decision making through, for example, the adoption of the 'marketing model'?
Scientific decision-making tries to ensure that all decisions in the business are arrived at in a logical and methodical fashion. Decision-making is a form of problem solving. By introducing this method of decision making into a company and a department such as Chilterns product division can be beneficial to both employees and the organisation because a typical system for decision making on a scientific basis is to set a target, gather relevant data, form a likely idea, test the idea in practical terms, review the outcome and then to revisit the original aim to see what new direction ought to be taken.
Chilterns Product division's introduction of a marketing model is the core of the process by which a message will be given out to people in which Chiltern wants to attract. This should be met at a cost that makes sense to the division. By scientifically looking at the marketing model the company can develop and introduce a marketing strategy that has been tried and tested before hand and because 'ATCO' are responsible for marketing both brands the firm would have to distinguish between the two products which both are aimed at very different market segments the company will be more organised and directed in marketing these very different products.
This is more beneficial to the company than random decision making for example, although random decision making is a quicker way of devising a marketing strategy it is often based on hunches or previous experience, this can be much more dangerous in a situation which is constantly changing for example if a past issue was successful its relevance today may no longer be successful or valid. The downturn to using this method of random decision-making could result in the company losing revenue through a decision that is not made at a logical or methodical fashion. Decision making is usually based upon quantative or qualitative issues.
Using scientific decision making the company can use qualitative data, which involves looking at people's behaviour, motivations and attitudes. When the company begins to make use of this to form a decision will 'Chiltern products plc' become more organised with a planned team approach. A disadvantage with having this organised, planned team approach is that the 'idea men' of the firm who give the firm creativity will be lost.
The benefits to this are it is a major step forward in encouraging workers to be committed to the firm and to work with the firm for the achievement of its aims. This will give the company a direction, which it currently didn't have. Strengthening the workforce will help strengthen the quality of the brand that already has a excellent reputation for lounge and dining room furniture.
2) Evaluate the difficulties that Fine furnishings PLC might experience in attempting to unify the two distinct business cultures that currently exist.
The two distinct business cultures that currently exist at ATCO and Chiltern are very different, in attempting to unify these cultures would involve changing attitudes that prevail in that business. The business culture of a company is referred to as an unwritten code that affects attitudes, decision making and the management style of its staff. The difficulties in changing the business culture and attempting to unify it would involve integrating or changing the mission statement.
Both 'ATCO' and 'Chiltern' would of had a mission statement and different methods of working. An organisations mission statement provides an opportunity to shape this culture. The goal of the management at 'fine furnishings' is to develop a set of values which employees can feel proud of. The mission statement should also motivate them too work towards the organisations objectives. This could be difficult to achieve, particularly in a company such as 'fine furnishings plc' because each business will have its own culture and within this culture will include day to day company routines, formal controls, organisation structures all of which employees have understood and adapted too.
The restructuring of the newly formed company 'fine furnishings plc' had been the major obstacle in the negotiations with ATCO. This is because 'ATCO' was organised in a more traditional way. 'ATCO' adopted the term of 'role culture' and 'Chiltern products' didn't. The span of control was low and there were many levels of hierarchy Too shape the newly formed company to Role culture could prove difficult because role cultures are found in established organisations, which have developed a lot of formal rules as they have grown. The power an individual holds is based on the position they hold in the business rather than qualities of the person themselves. Chiltern products 'task culture' was based on small groups of employees working on individual projects.
These projects had enabled talented staff to utilise their skills, without the limitations imposed in companies with more traditional hierarchical structures eg ATCO. If the culture of 'Fine Furnishings PLC' followed 'Atcos' traditional 'role culture', staff at Chiltern products would need to adopt a bureaucratic, cautious and focused way of working with a keen emphasis on the avoidance of mistakes. Employees may form opposition to this culture, as they prefer the culture they have known and has been successful in the past. Both companies will also have different targets in which they meet deadlines it could cause problems if they attempted to unify.
3) How might a social audit help fine furnishings plc deal with the possibility of adverse comments from pressure groups
A social audit is where an outside independent agency checks on the methods and procedures that are used to check a company's contribution to the environment, the community and the staff who work for the company. Chiltern products had been severely criticised for its move away from UK suppliers and the move towards the importation of non-renewable hardwoods from tropical rain forests. This drew attention to 'Chiltern products plc' and in doing so it gave the company bad publicity and a bad reputation for not meeting its social responsibilities.
On the other hand ATCO Plc received praise from environmental groups for its policy of only using wood from renewable forests. ATCO introduced a new training scheme in order to improve the quality and flexibility of the workforce. The pressure groups had also highlighted its recent policy on subtracting assembly work to low wage countries in order to reduce costs. By doing a social audit on 'fine furnishings Plc' it should help the company because although it has had some negativity. The company has made some widely recognised decisions eg the decision to restructure the south Wales operation had saved 5000 jobs in that area.
4) Assess the likely impact on a furniture company of the forecast changes in the economic indicators show in table 1.
The economic indicators show that the forecast unemployment is going to fall by 1.5%. This wont have a huge impact on 'fine furnishings because the fall is low and is a clear sign that the economy is prospering.
Inflation is rising by 0.40% the inflation rate is still low as it is a revetely small rise. 'Fine furnishing plc' sell luxury items because prices are raising people might be less reluctant to spend. This will lead too negative sales. A positive to this are that employees will be paid more wages.
The economic growth forecast shows that overall output is increasing by 1.7%, more goods are therefore being produced. Economic growth occurs when there is a sustained increase in the overall output within the economy. This information is beneficial to 'fine Furnishings plc' because economic growth provides the increase in real income, which is the basis of rising standards of living within that society. More people were therefore have more money to spend and will spend it on luxury goods the company can therefore raise its prices as higher levels on demand mean that higher prices have little effect on the growth of sales.
The predicted bank base interest rate predicts interest rates will rise by 0.75% this will have negative effects on 'fine furnishings plc'. It will make it expensive for the company and consumers to borrow from banks etc. Businesses and individuals are less likely to invest their money, which will see a decline in the companies share price. Individuals will consume less especially if they have mortgages because they are paying more of interest payments. The level of demand will reduce due to investment and consumption being cut.
5) Provide a reasoned judgement on the merits of the take-over of Chiltern products plc from the viewpoint of ATCO plc
The take-over of Chiltern products PLC by ATCO I believe to have both positive and negative implications the benefits to ATCO are Chiltern Products plc has an excellent reputation for lounge and dining room furniture. The merger has also been forward vertical integration this moves ATCO into the field of furniture retailing by putting the firm in direct contact with consumers.
The acquisition of Chilterns products range will give ATCO two distinct market segments. 'Chiltern products' was also recognised for the excellence of its staff and the high quality of its products. These factors had enabled it to flourish during both booms and recessions. The teams at 'Chiltern products' had created a number of successful new products. Chiltern products doesn't have a trade union
Chiltern products over value angered ATCO institutional investors. Limitation of the range of products at Chiltern compared with ATCOs broad product portfolio of both domestic and office furniture. Chiltern Products marketing is disorganised and no overall direction given. A clear marketing strategy is needed as many of its product ranges were in direct competition with each other. Chiltern products had been ciritised severely for its move away from the UK suppliers to the importation of non renewable hardwoods from rainforests and also its recent policy of subtracting assembly work to low wage countries in order to reduce costs.