Marketing Opportunities Essay Sample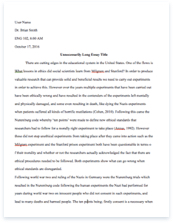 The whole doc is available only for registered users
OPEN DOC
Download Essay
Get Full Essay
Get access to this section to get all the help you need with your essay and educational goals.
Get Access
Marketing Opportunities Essay Sample
This report is being products to compare different techniques to see which ones are more effective in investigating the different products of Cadburys chocolate manufactures. This will help me demonstrate my ability to apply marketing theory to real life business organizations. The use of internet and library resources will be used to help me research information on the products that Cadburys offer and the techniques that are available to complete this assignment.
Findings
Cadburys produce millions of chocolate bars a day and distributes them all over the UK and Ireland. They have two targets for its products – trade customers who stock the product and consumers who buy it.
Analytical techniques are methods of obtaining data and analyzing it from every aspect. There are many different techniques that can be used, some are more in-depth than other and more appropriate for the kind of research it is for. For example PESTLE, competitor analyses, product life cycle and Boston Consulting group (BCG) matrix. These will be the three main techniques I will be analyzing and evaluating in my report. All the techniques focus on identifying the changes an organization needs to make to achieve its goals. These will be based around Cadburys the market leader in confectionary.
Cadburys produce many different product ranges and are continuously inventing new ones by modifying old ones. Some examples of Cadburys products are: Cadburys dairy milk, flake, Cadbury cr�me egg, crunchy and new additions such as Bournville deeply dark chocolate and Cadburys dairy milk melts.
Product life Cycle-This helps Cadburys to identify the different stages that the sales and profits of a product go through during the course of its lifetime. It helps to determine if the company should invest more into a product such as promotion, modification etc if it is starting to decline. There are different stages to this technique as seen in the diagram below.
At the beginning the sales are relatively low as it is not known to the market, gradually due to promotional advertisement the sales will hopefully increase and the then the product will then reach maturity stage this is where growth slows down as the product has been widely distributed and sold. After this the products sales start to fall, this could be due to a number of things e.g. new product on the market etc. Some products will even decline in sales, this is where sales dramatically fall and need more investment to put them back up again. However most brands leave the market at this stage.
The product life cycle of Cadburys cr�me egg, Bournville deeply dark chocolate, crunchy Cadburys dairy milk melts
As you can see from the above I have used products produced by Cadbury that are at different stages on the product life cycle chart. This allows me to analyses the different stages of this cycle and sees how products move along the process.
Bournville deeply dark is an existing product of Cadburys, however when this product was originally launched its sales were not as high as expected. So the company has recently modified it to create a new product and have invested more money in to advertising and promoting the chocolate bar to increase its sales from past recordings. However the newly modified product has recently been launched and entered the product life cycle. Because it is new to the market sales are going to be relatively low as it is not know to consumers at this stage. After a few weeks of being on the market sales should start to increase due to publicity, however this may not take effect and might have the same repeated performance as it did in the beginning.
Another new product that has being added to Cadburys product range over that past few months is Cadburys dairy milk melts. Since the launch on the 25 September 2006 they have seen a slow increase in sales within this year, but have dramatically increased in sales over the past few months of 2007. They have been targeted at 25-39 year old women looking for an indulgent treat. The launch was supported by a �2m marketing campaign, including Coronation Street TV sponsorship, PR and an extensive sampling programme. This has help to break the new product into the market gradually allowing consumers too recognize the chocolate bars through promotion. This has been a big success for the company as sales have increased dramatically as you can seen on the product life cycle above it has moved up a stage to growth.
Cadburys cr�me egg and flake are both existing product that have been around for many years but have remained a popular choice for its consumers. However Cadburys cr�me egg has been used to renovate other existing product to form new ones such as Cadburys dairy milk cr�me egg chocolate bar. The original Cadburys cr�me egg has also increase its publicity through this and is still unique in the confectionery market. That is why it has still high sales and has been positioned on the maturity stage of the product life cycle as it has stable sales and is still successful. However the flake has also been modified to create Flake Dark. This was due to a decrease in sales from the original chocolate bar. It has helped to boost sales by repositioning it on the product life cycle by refreshing the product and attracting new customers to buy the product. Repositioning helps to change old and existing products into new ones to show that Cadburys are keeping up to date with its market and keep them interested in their products.
Boston Consulting Group Matrix:
The BCG Matrix is based around the product life cycle and helps Cadburys to identify which products are worth investing in and which ones should be modified or taken out of their product range.
I have placed Cadburys on the stars as it has the ability to generate sales. This product is one of Cadburys most successful products as consumers still continue to buy it and it still remains one of the consumer's favorites. The flake has been around for a long time and still has a high market share. This is due to its popularity and has many loyal customers who continue to purchases this item, as it is one of Cadburys main chocolate bars that have been with the company from the start. However the Cadburys melts is a new addition to the product range but has increased in sales due to promotion and looks to be a product that is worth investing in as it is already very successful. In addition I have placed the Bournville chocolate bar on dogs as this had been around once before and did not have a successful product life then. This looks like it will have the same effect has it has not seen any increase in its sales since it has been launched.
Porter's Five Forces
The remote environment contains factors such as political/legal, economic, social-cultural, ecological and global. Each of these factors acts as threat or opportunity to Cadburys. The industry analysis involves the using of the Porter's five competitive forces to determine the profitability of the industry.
This consists of forces that are close to a company that affect its ability to serve its customers and make a profit. A change in any of the forces normally requires a company to re-assess the marketplace.
Threat substitute products- New niche companies could enter the market and cater for adult consumers; this would affect Cadburys new modified products such as Cadburys melts which is targeted at 25-39 year old women, and affect the sales of this products as their would be an increase in competition. For example Cadbury is the market leader in chocolates but was a new entrant in the packaged snacking category. One of the products that were affected by this was Cadburys Bytes. The company changed this around by expanding their chocolate snaking variety to offer more of what its market wanted. They were able to do this as they had identified the problem and took action to stop this from happening.
The intensity of competitive rivalry-Cadburys main competitors is Nestle, Mars and Jacobs Suchard. Cadburys have intense competition from Nestles as both companies are competing for the same markets. They have both recently introduced new products to their product range, to try and compete with one another and stay ahead. Nestle launched their After Eight Dark Chocolate Bar, With Mint Creme Filing, around the time Cadburys launched their Cadburys melt. It seems that all of the major chocolate industries are all investing in dark chocolate. All of Cadburys competitors including it self are modifying and creating new products consisting of dark chocolate with more cocoa added to the ingredients for more taste. For example Nestles have introduced their new Black Magic Chocolate bars, Mars have added a dark chocolate Mars a bar and Cadburys have launched their Bournville deeply dark to their collection. With all of this competition, Cadburys competitors could take sales away from the business as there is so much variety available to the same markets.
Threats of new entrants- These factors are those that make it harder or easier for another company to enter into the industry. Cadburys have High barriers to entry this keeps potential competitors out of the industry, has low barriers to entry will give an opening for competitors to enter into the company if the industry returns are high enough. One barrier to entry is brand loyalty. Brand loyalty is very important for the sales of Cadburys as it is a well known company that consumers will recognize. Also building on its brand allows the company to increase its market share.
PESTLE analyses- External factors
The PESTLE analysis is a useful tool for understanding risks associated with market growth or decline. This helps to understand the environment that Cadburys is operating in and what the risks that could affect its products and what to consider when developing a new product range. Such as political, economical, social environment and other legal factors. Most of them are out of the control of Cadburys.
Political/legal factors- This affects Cadburys in many ways. For example the trading / government polices Cadburys have to follow when selling their product on the market and advertising them to the public. All business needs to follow the legal factors when producing and selling products such as prices/descriptions etc. Cadburys need to keep up to date with the changes in the law to make sure they stay within them.
The social environment- This helps Cadburys to identify the specifics of its targeted market. To identify what type of person buys their products, so the company can produce products that suit their preferences. This also helps them to reveal the size, gender, income and other areas of the social environment that Cadburys is in. This provides the company with useful Information that they can use when promoting their products to help attract the type of consumers that is in the environment.
Conclusion
Overall form the above information I conclude that the Porter's Five Forces is a good marketing technique that provides information on the key categories that affect the business profit making. This analysis framework was created so that it helps managers in their task to analyze competitive forces to the company. The other techniques I have used provide basic information about the competitors, customers and environments. However still allow marketing managers to spot opportunities that might benefit the company.