Marketing Principles Questions Essay Sample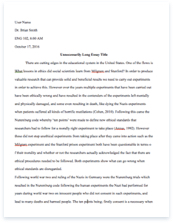 The whole doc is available only for registered users
OPEN DOC
Download Essay
Get Full Essay
Get access to this section to get all the help you need with your essay and educational goals.
Get Access
Marketing Principles Questions Essay Sample
Introduction
The aims of this assignment are to measure the outcome of students' learning in terms of knowledge acquired, understanding developed and skills or abilities gained in relation to achieve the learning outcomes.
The assignment contains two parts. The first part of the assignment is based on the 15 Pass criteria testing the students' knowledge of key principles and theories in marketing.
The second part of the assignment is a case study which aims at students' ability to apply the theories in real life examples. The case study aims at merit and distinction criteria since students need to identify which key theories, principles they need to apply. They need to collect data from a wide range of resources in order to answer the questions. The last part of the report is a reflection of their learning process.
In writing this report student must present his or her own work. However, they will clearly have to work with and present the work of others. Students must indicate the relevant source(s) of material that they present to support their work.
Specification of Assessment
Assignment:
Part A requirements:
1.1: Define marketing and explain the elements of the marketing process 1.2: Evaluate the benefits and costs of a marketing orientation for a selected organisation. Explain customer and competitor orientation and competitive advantage. Highlight the importance of customer satisfaction, customer care and relationship marketing. 2.1: Show macro and micro environmental factors which influence marketing decisions. Explain the importance of stakeholders; describe the competitive environment (Porter's 5 forces analysis) M1: Choose an industry and analyse the competitive environment for selected industry and suggest appropriate strategies that can be adopted by the companies in this industry. 2.2: Propose segmentation criteria to be used for products in different markets. Chose one example for demographic and one for geographic segmentation. 2.3: Choose a targeting strategy for a selected product/service. (Selecting a product from the Industry in M1 will be appropriate) 2.4: Demonstrate how buyer behaviour affects marketing activities in different buying situations.
2.5: Propose new positioning for a selected product/service. (Selecting a product from the Industry in M1 will be appropriate) 3.1: Explain how products are developed to sustain competitive advantage. Explain product lifecycle and product mix. 3.2: Explain how distribution is arranged to provide customer convenience. Explain the role of intermediaries. 3.3: Explain how prices are set to reflect an organisation's objectives and market conditions, explain pricing strategies. 3.4: Illustrate how promotional activity is integrated to achieve marketing objectives. Explore promotion mix, push and pull strategies.
3.5: Analyse the additional elements of the extended marketing mix and their significance. 4.1: Plan marketing mixes for two different segments in consumer markets. 4.2: Illustrate differences in marketing products and services to businesses rather than consumers, explain characteristics of services. 4.3: Show how and why international marketing differs from domestic marketing. Show the importance of the EU, explain international marketing mix strategies. D1: Critically reflect on your task. What did you learn from it, what were your strengths and weaknesses, what skills and knowledge did you acquire? Part B requirements:
Starbucks Coffee Company is the largest coffee company in the world with 16,635 stores in 55 countries, 11,068 of them in the United States. They maintain a presence in more than 55 countries worldwide, with a variety of types of stores operating from small outlets to large scale premises in prestige locations. Starbucks begun as a small coffee bean roaster and retailer in 1971 as a joint venture between two teachers and a writer, Starbucks first store remains open to this day at 1912 Pike Place, and the name is still used on special edition coffee roasts (Purely Coffee Beans, 2011).
You are the Director of Marketing for Starbucks Coffee Company. Your company has decided to expand its business and you were asked to develop a marketing plan. (Chose one of the following countries to expand your business: Bangladesh, Nigeria, Ukraine, Norway, and Venezuela).
M2: Explore the macro environmental factors that influence your marketing decisions. Identify the strengths, weaknesses of your company and discover the opportunities and threats of expansion.
M3: Identify possible competitors for Starbucks in the target country, they can be direct or indirect competitors
D2: Propose market segmentation for Starbucks in your chosen country.
D3: On the basis of your research develop a marketing mix for Starbucks in your target country.
Achievement of a pass grade
A pass grade is achieved by meeting all the requirements defined in the assessment criteria for each individual unit.
Achievement of a merit or distinction grade
All the assessment criteria and merit grade descriptors need to be completed within a unit to achieve a merit grade.
All the assessment criteria, merit and distinction grade descriptors must be completed within a unit to achieve a distinction grade.