Marketing Research Persuasive Essay Sample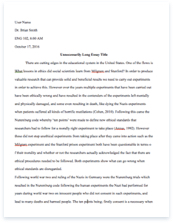 The whole doc is available only for registered users
OPEN DOC
Download Essay
A limited time offer!
Get a custom sample essay written according to your requirements urgent 3h delivery guaranteed
Order Now
Marketing Research Persuasive Essay Sample
Marketing research: –
Marketing research aims to help organisations to find out the information that can inform the decision making process. Marketing research is to find out about the specific needs what the firm is offering to the targeted customer. Marketing research is then further divided up into two main subheadings called primary research and secondary research. Marketing research also includes customer behaviour, competitor behaviour and marketing environment.
Customer Behaviour: –
Customer behaviour is based on consumer buying behaviour. A greater importance is also placed on consumer retention, customer relationship management, personalisation, customisation and one to one marketing. Viola drinks customers would like to buy a healthy drinks because people are being afraid by their future health. Parents would prefer to buy drinks such as innocent or other smoothies because they are they care about their own health and their kids health. Customers buy smoothies because they believe that they loose weight with start eat health foods and drinks. The following link research shows that peoples had start measuring their weights which shows are real decreasing in their body weight.
Reference: http://www.bukisa.com/articles/13979_how-to-benefit-from-green-smoothies
Customers include both male and female and from age 14 to 30 Viola drinks Ltd trying to target its new product towards them. This product could be beneficial towards its targeted customers because research shows that most people like to have strawberry in different thing such as ice-cream, milk shake, protein shake and other brand smoothies. This suggests that the product strawberry Glut 001 will be favourable to its customer not because of strawberry but also it will improve their health. Strawberry have a lot of advantages but the main one is that healthy body needs to maintain its cholesterol level low especially for the bad Cholesterol, Strawberry nutrition contains two flavones called quercetin and kaempferol; these falvnoids can prevent the low density lipoprotein cholesterol from oxidizing and damaging artery walls by creating arterial clogs.
Primary Research: –
Primary research is original and collected to solve the problem in hand. Primary research usually involves having to search out and collect information that is new. There are many ways to conduct primary research. They are following.
Observation: –
Observation is research method that involves the researcher watching the behaviour of participant (People who using the product or service). There is no link or communication in between the researcher and people. The researcher use CCTV to observe the habits of customers or they simply go to other stores as a mystery shopper where he/she obtain the facts about customer service and selling techniques as well as competition.
Experimentation: –
Experimentation is likely to involve as researcher use to find out the impact of change in price and packing while every thing is same. Also the researcher use to match the target groups for testing the samples of commodity. This research usually takes place at special stores which are not used by every day customers. This research lets the organisation to know how commodity might be used or abused. A business will never launch a product that is unreliable as this would let financial problems as well as losing customers.
Surveys: –
Survey is another type of primary research that is use either by face to face, interviews, using the post, email, telephone or internet. Survey is used to collect data from large number of customers or community to find out what market decision could be made.
E-marketing: –
E-marketing research could to be made though internet. The response through this type of research could be very slow because 2%-5% people reply back. E-marketing is an easy way of researching by sending questionnaires to customers through email about new products. Selling records could be made through e-marketing. An example includes Tesco (Club Card) and Debenhams (Nectar) issued loyalty cards which enables organisations to gather a huge amount of data about customers.
Focus groups: –
Focus group involves selecting a number of people of selected respondents based together in the same room. The interview is conducted by a researcher in an unstructured and natural manner. Discussion opinion and beliefs are encouraged and the research will search into specific areas that are of to the company commissioning the research. It is part of researcher role to make sure that all individuals within the group have an opportunity to contribute.
Panels:
Panel's research consists of a number of consumers who have agreed to provide data in some extended period of time. These consumers are chosen by business experts and are very careful so that consumer can bring some good ideas and opinions based on relevant or previous experience. Panel research is very useful for obtaining overall market environment data that includes market share of major brands.
Field trials
Field trails are when a firm test their new products and services. The field trials are carried out under actual market conditions. Business does field trials in order to gain information about product and services. For example in a proper store, they tend to be used when a long time period is required (Such as assessing consumer views on a washing machine after a prolonged period of use).
Secondary Research: –
Secondary research uses data that has been collected for other objectives than the companies own or the data already exists. There are number of such sources available to the marketer that are following.
Importance:
* Secondary research is important because information could be found out quickly. E.g. most business wants to find out the share of their major competitors.
* Although secondary research is not as accurate and useful as specific and customized research but secondary research is less expansive rather than primary research.
* Secondary research helps in backing up the background by providing information to primary research.
Sources of data and information (Internal and External): –
Internal source involves in data that has been produced by an organisation during its day to day activates. Some of internal sources are following.
Electronic point of sale system is made to link in between the sales of product and the stock control system. Business uses the system to recognise its sales displays or even its websites to highlight popular items which are bought up by the customers.
Loyalty scheme: –
Loyalty scheme records the purchases of individual customers. Supermarkets such as Tesco run loyalty scheme which identify the main products that are being bought up by many customers. However this depends on customers because they switch from business to business depend upon the offer they are getting.
Website statistics: –
Website statistics is quiet related to observation because it involves observing the number of clicks made by customers on the website. Most business websites offer registration to the customers which appear to match the preference of that customer. This is ideal for new visitors because the customisation can be further refined.
E-transactions: –
E-transitions include the monetary transaction on a website. This includes use of credit card, debit card and electronic payments such as PayPal. E-transaction shows what surfers have bought. Although this is the easiest way of payment but it's not safe and secure because scams are all around the world which means that customers risk their credit cards details and shop online.
Accounting records: –
Accounting is different to sales which means that customers who brought product or services don't have to pay on the same time. Customer pays the sum in instalments or after the delivery when they receive the products. Accounting records are about how much customers have to spent or owe.
Reports from sales: – Sales figures show the accurate level of sales. Looking at sales reports business can easily predict the level of sales in a similar future period. In future sales could be affect by competitors in either positive or negative way.
External sources: –
External sources refer to information that comes from a wide variety of sources outside an organisation. Some of the most useful external sources of secondary research are described below.
News reports: –
News reports including Newspapers, Magazines, TV and radio gives out more information about current business affairs which are useful.
Trade Journals: –
These are magazines that are aimed at specific industry sectors such as Marketing week. This type of magazines only contains business news and current affairs. The magazines also contain useful industry information in terms of buying and selling and new technical developments.
Market Analyses (Special Agencies): –
There are a number of special agencies that produce reports on current market and products and then sell it on organisation. Although these reports are quiet expansive to buy but companies have to buy it in order to research on market. Companies such as Mintel, Dun & Bradstreet, DataStream, and Thomson Financial are also available online. Some of these companies are national and other is international.
Government Statistics: –
Government produces a huge range of statistics from the survey. The information is about different industries. The data is well researched and collected from different resources by the government. The main organisations or departments that offer this data are, The Statistical office of the European Union and the OCED (Organisation for Economic Co-operation and Development).
Quantitative research: –
Quantitative research involves large number of consumers who are aware of particular service. The research is used to measure product sales week by week and how many people feel or think in that particular way. Track prices across a variety of retailers and brands. Estimate market shares of competing brands and estimate market and segment size. This quantitative research is usually based on survey which includes related questions to marketing. E.g. Quantitative research could find the percentage of buyers who use credit cards when they buy petrol.
Qualitative research: –
Qualitative research involves small number of people which deals about exploring the issues; understand the fact and answering questions. Qualitative research provides data on why people buy what motivates them to buy or their impression of products, services or advertisements. An organisation does this research to investigate customer attitude towards an organisations, ascertain customer reactions to changes in prices and ascertain information about consumer preferences, lifestyle and aspiration.