Marriage Is Waste of Time Essay Sample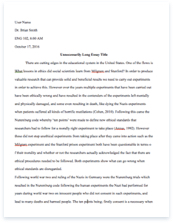 The whole doc is available only for registered users
OPEN DOC
Pages:
Word count: 704
Category: divorce
Download Essay
A limited time offer!
Get a custom sample essay written according to your requirements urgent 3h delivery guaranteed
Order Now
Marriage Is Waste of Time Essay Sample
* Marriage is a symbol of love and a big commitment to show the person that you are willing. * Marriage is totally not a waste of time; it is a way of couples showing that they love each other and that they will make a commitment to stay with each other as long as they live. * Getting married is showing your partner that you are willing to settle down and start a family. * Marriage is very good because it means you can have a family, with kids and chances are you will be more successful in life. * Marriage is a great memory that lasts for the rest of your life. * When it deeply touched our hearts, we usually end up remembering those memory with the lover.
* Marriage is the only way you can get your relationship as official and feel secure. * Marriage does have a place in society and many people want to get married, so that their relationship is recognized by law and, for those of a more religious bent, in the eyes of God. * If you want to spend the rest of your life with someone there is the option to just live as you are without getting married, but you may feel that this doesn't offer you enough security. By getting married, your relationship is confirmed by the law as actually existing. * Thus, if you end up getting divorced, you will be able to claim your share of the financial assets that have been accumulated between the pair of you. If you choose not to get married and your relationship comes to an acrimonious end, you won't have a legal foot to stand on and so you might lose out. * Marriage will provide children with a more stable background. * Because marriage relationship does at least make it easier for you to be recognized as a parent.
* Successful example
* The marriage of Elizabeth Ben net and Mr. Darcy as in the novel of 'THE, Pride and Prejudice' BY Austen. They were show the factor of marriage is a symbol of commitment of love between two and not inflamed by money. * The marriage is a great memory is last for the rest of life and can found from the part of Rose was deeply remembering the moment with Jack during the story of Titanic. * Marriage is the only way you can get your relationship as official and feel secure is exist with the marriage of the Prince William and Kate Middleton. * Marriage will provide children with a more stable background which is present in the Brad Pitt and Angelina Jolie and their adopting children. MARRIAGE IS WASTE OF TIME – AGREE
Why?
* Sooner or later will end up to divorce.
* Nowadays people always brake up and sometimes it can end in a disaster. Plus a piece of paper will not make any difference if you truly love the person. * This is especially true when you consider divorce statistics. What is the point of getting married if within a few years the marriage is going to come to a messy end, anyway? * It is complicated.
* Marriage is a waste of time because when you love somebody you don't have to marry him .It's expensive and complicated when you divorce. Both can keep their own name. When you are married you don't divorce fast because it's official. * Marriage cost a lot.
* Wedding will serve as the 2nd largest financial commitment throughout our lifetime, only usually being exceeded by the cost of a property. * Exceeding Spending in wedding does not ensure a healthy marriage, as some would be led to believe. What it is likely to do, is leave a newlywed couple, who are trying to find their feet and possibly looking to start a family, battling a hefty debt. Should this money be available, wouldn't it be more responsible to use it as a deposit for the family home, to start a business or even as a university fund for the offspring? Why can't these excess funds be used to get ahead in other areas of life?