Masterclean Inc. Expanding Operations Overseas Essay Sample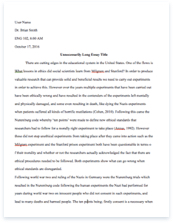 The whole doc is available only for registered users
OPEN DOC
Pages:
Word count: 5592
Category: business
Get Full Essay
Get access to this section to get all help you need with your essay and educational issues.
Get Access
Masterclean Inc. Expanding Operations Overseas Essay Sample
Executive Summary:
Masterclean Inc. would like to expand its Business further and further in international markets specially targeted to Indonesia, Malaysia and Singapore. Masterclean Inc. helps to clean dust, dirt and grim left on mobile phone screen as well as keypad like a magnet without scratching the phone. The Research paper of Masterclean Inc. is the process by which summarizes of developing and maintaining a strategic fit between the goals and capabilities and its changing marketing opportunities in Indonesia, Malaysia and Singapore. This report will contain three broad sections: Executive Summary; Country Analysis and Comparisons; Recommendation and Suggested Next Steps. The Research paper also discusses about in the very near future with an export strategy and after a couple of years build a production facility in that country from which to further expand to other countries in the region.
Background
Masterclean Inc. is a USA based full line of high quality and environmentally friendly consumer soaps, detergents, and household cleaning agents manufacturer with its existing market in USA and Canada.
Master Clean Inc was established on October 23, 1970. At first it was a one-man one-company. Master Clean has grown in response to the great demand for the services it offer. However, through years of growth, Masterclean Inc.'s main concern is and will always be service to our customers
Master Clean offers a well equipped trained and dedicated staff of employees to provide you with great service at a fair price, whatever the job may be. Masterclean Inc. takes pride in their 34-year record of quality, reliability, and it strives always for excellences
Management:                         Family controlled company, third generation, with headquarters in
Newark, New Jersey; PhD in Chemistry backgrounds dominant senior management positions.
Production facility:                Newark, New Jersey
Existing Market                    :  U.S., Canada
Production Facility                : Newark, New Jersey
Sales Volume                         : US$ 56 million
Growth Rate                          : 12% (Per annum for last 7 Years.)
Number of Employees          : 235 U.S.; 81 Canada
Distribution                           : Direct Sales to wholesalers and large chain retail grocery stores.
Marketing                             :  * Field Sales Force IN U.S. AND Canada;
Industry Print Advertising Media;
Consumer Print And TV;
Advertising Emphasizing Effectiveness And Environmental Friendliness.
Strategy                                  : The Board of Management has decided to extend Overseas Market.
Target Market                       : South Asia: Indonesia, Malaysia & Singapore.
Aimed to                                 : An export strategy and after a couple of years build a production facility in that country from which to further expand to other countries in the region.
Product:                                 Full line of high quality and environmentally friendly consumer
                                                soaps, detergents, and household cleaning agents.
Mission
Why do we exist? A mission statement answers this question and provides a brief description of a company's fundamental purpose. There is little difference between a mission and a vision statement is that a mission statement mainly focuses on a company's present state but a vision statement focuses on future development of a company.
Through shared resources and vision, Masterclean Inc. strives to exploring export and economic impact to the region from selected Cleaning Agent markets by implementing strategic marketing programs and developing public and private sector partnerships.
Vision
In the view of Martin Luther King, a dream, which followed was a vision, and that can change a nation. This popular speech has a dramatic example of the power which could be generated by a person who communicates an imposing vision of the future. Author of Management, Tom Peters discovered a clear vision of the desired the organization's future state of as an essential element of high performance.
Masterclean Inc. will be recognized by consumers and the Cleaning Agent trade in our targeted markets as a "top 10" Cleaning Agent manufacturer, Mastrclean Inc. will be recognized for excellence in destination marketing by the U.S. and international Cleaning industry. Vision statement of Masterclean Inc. is realistic, not incredible, articulated, and easily understood for ordinary people of in Indonesia, Malaysia and Singapore. This is appropriate, no need to unambiguous, responsible and responsive to change. It is oriented the group's energies and serve like a guide to action. It should be consistent with values of the organization. Eventually they draw a conclusion that a vision would challenge and inspire the group to reach its mission.
Aims and Objectives:
Masterclean Inc. has long time and short time aims and objectives. It should have some objects, goals and be responsible to reaching the goal. Mission statement deals with short time aims and objectives, which will be discussed in different head such as, develop the target market of Indonesia, Malaysia and Singapore. 
The long-range plan of Masterclean Inc draws an attention on goals that will take four to six years or more to perform. It accomplishes an implementation plan–strategies for achieving the goals. The long-run goals and the implementation strategies provide us a strong foundation for decision making by the various people involved in implementation of the plan. As a result, it provides a basis for work to achieve the goals specified in the plan. In simple summary, there are three keys to success:
#. Involving all of the key stakeholder groups' widely— those who will be affected by the outcomes produced by implementing the plan and those who will be doing the implementation.
#. To be a good facilitator or team of facilitators home and overseas markets,
#.  Making and ensuring implementation of appropriate provisions for the annual review and update of the plan.
Positioning Statement
Masterclean Inc. positions itself as a holiday destination offering the real American experience to the repeat international cleaning to the USA. It offers a hip cleaning service unmatched in the USA and Canada in its representation of power, strength and political activity on the world stage, along with access to free world-class museums, vibrant ethnic neighborhoods, upscale shopping and sophisticated Chain Soaps
Cultural Analysis
Some of the theory of marketing is shared with other academic disciplines, or to be at least appears. Thus, although the market is clearly at the heart of marketing, this has become central to economic theory, although, to the basic philosophies of capitalism. Each of these two disciplines approaches the concept of the market could not be more different.
Environmental economic factors have affected companies to enlarge their business or retrench its business, for instance close loss-making operations and sale their non-core business.  For example, after 11th September 2001 in USA has caused many companies to face the recession in North America and European countries.   
The cultural analysis reveals several trends in South Asian society that should be considered when going to market with any product especially a extremely targeted product such as Full line of high quality and environmentally friendly consumer soaps, detergents, and household cleaning agents.  That analysis shows that birth rates are failing, economic power is shifting, and families are getting minor.
These changes have been accompanied by a large increase in the percentage of the inhabitants living in those south Asian Countries such as Indonesia, Malaysia and Singapore.
The amount of disposable income in these regions is also growing quickly.  This has created a new market for premium products that are perceived as providing superior value.  Price is much less of a concern for these consumers than for others in the market.
Marketing Plan for Singapore:
Cultural Analysis: Strategic management must include an assessment of the Masterclean Inc. environment because no organization operates in a vacuum. The very definition of Strategic planning stresses the importance of focusing on the future within the context of an ever-changing environment. And the myriad of political, economic, social, technological, demographic, and legal forces that change our world daily.
The situation assessment outlines the process by which gathering and analyzing the information needed to make an explicit evaluation of Masterclean Inc's in its environment. However, the situation assessment includes the following activities:
# evaluating the programs' impact on clients;
# evaluating programs through cost and benefit analysis;
# analyzing programs through competitive analysis;
     # defining the previous implied strategies;
 Geographical Setting Location
Singapore is the large country in South Asian Country.  Singapore is south Asia's hi-tech, wealthy city-state that is also known for the conservatism of its leaders and its strict social controls. The country comprises the main island – linked by a causeway and a bridge to the southern tip of Malaysia – and around 50 smaller islands. Once a colonial out post of Britain, Singapore has become one of the world's most prosperous places – with glittering skyscrapers and a thriving port. The market of Singapore will be better because Singapore is today (beside Monaco) the most densely populated independent country in the world. Its strategic location combined with a largely corruption-free government, a skilled work force, pro-foreign investment and export-oriented, led to a successful free-market economy, which attracts international investment funds on a large scale despite its relatively high-cost operating environment.
Climate
In general the climate is tropical, although some areas located at higher elevations or farther from the equator are more temperate.  The country comprises the main island – linked by a causeway and a bridge to the southern tip of Malaysia – and around 50 smaller islands. Once a colonial outpost of Britain, Singapore has become one of the world's most prosperous places – with glittering skyscrapers and a thriving port. The variation in rainfall across the country is significant.  Most of northern Singapore can be characterized as tropical and wet. Singapore City could more accurately be there are occasional snowfalls in the higher areas. 
Population: 4.4 million
Nationality: noun: Singaporean(s), adjective: Singapore
Ethnic Groups: Chinese 77%, Malay 14%, Indian 8%
Religions: Buddhist (Chinese), Muslim (Malays), Christian, Hindu, Sikh, Taoist,
Confucianist.
Languages: PuTongHua (Mandarin Chinese, official), Malay (official and national), Tamil (official), English (official)
Literacy: 93%
Marketing Plan of Malaysia:
Malaysia is a multi-ethnic and multi-religious country in Southeast Asia and one of the wealthiest and most developed countries, outranked in GNP only by Singapore and oil-rich Brunei. The Federation of Malaya became an independent country on 31 August 1957. On 16 September 1963 the federation was enlarged by the accession of the states of Singapore, Sabah (formerly British North Borneo) and Sarawak. The name "Malaysia" was adopted from that date. Singapore left the federation on 9 August 1965.
Border Countries: Brunei, Indonesia, Singapore, Thailand
Related Countries: United Kingdom
Capital City: Kuala Lumpur (pop. 1.3 million)
Seat of Government: Putrajaya
Type of Government:
Federal parliamentary democracy with a constitutional monarch.
Independence: 31. August 1957. (Malaya, which is now peninsular Malaysia, became independent in 1957. In 1963 Malaya, Sabah, Sarawak, and Singapore formed Malaysia. Singapore became an independent country in 1965.). Constitution: 31 August 1957, amended 16 September 1963.
Geography:
Location: Southeastern Asia, peninsula bordering Thailand and northern one-third of the island of Borneo, bordering Indonesia, Brunei, and the South China Sea, south of Vietnam.
Area: 330 000 sq. km. (127 316 sq. mi.)
Terrain: Coastal plains and interior, jungle-covered mountains. The South China Sea separates peninsular Malaysia from East Malaysia on Borneo.
Climate: Tropical, annual southwest (Apr to Oct) and northeast (Oct to Feb) monsoons.
Nationality: Malaysian(s).
Population: 25.5 million.
Ethnic groups: Malay 50%, Chinese 24%, Indigenous 11.0%, Indian 7%, non-Malaysian citizens 7 %.
Religions: Islam (60%), Buddhism (20%), Christianity (10%), Hinduism (6%),Confucianism (2.6%), Animism (1%), others (including Taoism, Sikhism, Baha'i faith).
Languages: Malay, Cantonese, Hokkien, Mandarin Chinese, English, Tamil, indigenous.
Literacy: 94%.
Natural resources: Tin, petroleum, timber, copper, iron ore, natural gas, bauxite.
Agriculture products: Peninsular Malaysia – rubber, palm oil, cocoa, rice; Sabah – subsistence crops, rubber, timber, coconuts, rice; Sarawak – rubber, pepper; timber.
Industries:
Peninsular Malaysia – rubber and oil palm processing and manufacturing, light manufacturing industry, electronics, tin mining and smelting, logging and processing timber.
Exports partners: USA 19.6%, Singapore 15.7%, Japan 10.7%, China 6.5%, Hong Kong 6.5%, Thailand 4.4% (2003)
Imports partners: Japan 17.3%, USA 15.5%, Singapore 11.9%, China 8.8%, South Korea 5.5%, Taiwan 5%, Germany 4.7%, Thailand 4.6% (2003)
Currency: Malaysian Ringgit (MYR)
Marketing plan for Indonesia;
Indonesia is the largest archipelago in the world. It consists of five major islands and about 30 smaller groups. The archipelago is on a crossroad between two oceans, the Pacific and the Indian, and bridges two continents, Asia and Australia. This strategic position has always influenced the cultural, social, political, and economic life of the country which has achieved independence from the Netherlands in 1949.
Current issues include: implementing IMF-mandated reforms of the banking sector, effecting a transition to a popularly elected government after four decades of authoritarianism, addressing charges of cronyism and corruption, holding the military accountable for human rights violations, and resolving growing separatist pressures in Aceh and Irian Jaya.
On 30 August 1999 the people of Timor Timur overwhelmingly approved a provincial referendum for independence. Concurrence followed by Indonesia's national legislature, and the name East Timor was provisionally adopted. The independent status of East Timor – now under UN administration – has yet to be formally established.
Border Countries: Malaysia, Papua New Guinea, Timor-Leste
Related Countries: Australia, Timor-Leste, Netherlands, Japan, Philippines
Capital City: Jakarta on the island of Java (pop. est. 8.8 million)
Government Type: Independent republic.
Independence: 17 August 1945 Indonesia proclaimed independence; on 27 December 1949, the country became legally independent from the Netherlands.
Constitution: 1945.
Geography:
Location: Southeastern Asia, archipelago between the Indian Ocean and the Pacific Ocean.
Largest islands: Sumatra, Java, Kalimantan (Borneo), Sulawesi (Celebes), New Guinea.
Area: 2 million sq. km. (736 000 sq. mi.).
Terrain: More than 17 000 islands; 6 000 are inhabited; 1 000 of which are permanently settled. Large islands consist of coastal plains with mountainous interiors.
Climate: tropical; hot, humid; cooler in the highlands.
Nationality: Indonesian(s).
Population: 238 500 000
Ethnic groups: 45% Javanese, 14% Sudanese, 7.5% Madurese and 26% other ethnic groups.
Religions: Islam 87%, Protestant 6%, Catholic 3%, Hindu 2%, Buddhist and other 1%.
Languages: Bahasa Indonesia (official, akin to Malay), English, Dutch, plus 583 dialects, the most widely spoken of which is Javanese.
Literacy: 88.5
Natural resources: Petroleum, tin, natural gas, nickel, timber, bauxite, copper, fertile soils, coal, gold, silver.
Agriculture products: Rice, cassava (tapioca), peanuts, rubber, cocoa, coffee, palm oil, copra, poultry, beef, pork, eggs.
Industries: Petroleum and natural gas, textiles, apparel, footwear, mining, cement, chemical fertilizers, plywood, rubber, food, tourism.
Exports partners:
Japan 22.3%, USA 12.1%, Singapore 8.9%, South Korea 7.1%, China 6.2% (2003)
Imports partners:
Japan 13%, Singapore 12.8%, China 9.1%, USA 8.3%, Thailand 5.2%, Australia 5.1%, South Korea 4.7%, Saudi Arabia 4.6% (2003)
Currency: Indonesian Rupiah (IDR)
Target market: A set of buyers sharing common needs or characteristics that the company decides to serve. Market segmentation reveals Mobiclener's market segment opportunities. The farm now has to evaluate the various segments and decide how many and which ones to target. We now look at how companies evaluate and select target segment.
Analysis of target markets
To the process of carrying out Strategic Analysis, choosing which customers and markets to concentrate on and looking at what has value to these customers ensures that my efforts and resources can be focused on the areas with the most potential for return.
One of the better starting points for strategic analysis is to look at who is in our key target audiences, customers are, and what they do and value. Once we understand what our customers do and value, we can start to look for ways of helping them do what they do better.
"Better" will be judged by our customers, looking at what they value. The process for choosing a target audience could be happen at two levels as –
#. Existing customers do we have and what is their value to us
      #. Customers could in the future.
Masterclean Inc provides a total solution to meet the needs of clients. It has experienced design team to make the best mobile cleaner design and own production team to ensure delivering high-quality Masterclean Inc.
Does the organisation develop strategic options and how are they evaluated?
To getting a clear knowledge of environment and dynamics of a company like Masterclean Inc, it is necessary to look at both internal and external environment of the organization and these will add valuable information to the situation assessment. The SWOT is a technique, a very simple and really effective vehicle for collecting information about environment. It helps to focus the process by breaking it down mainly into four broad categories:
#. S – Deals with the internal Strengths of the organization.
#. W – Deals with the internal Weaknesses of the organization.
#. O – Deals with the external Opportunities of the organization.
#. T – Deals with the external Threats of the organization.
Now is the time to evaluating Masterclean Inc's general strengths and weaknesses which specific to each of its programs, typically includes assessments of:
Marketing Strategy or Marketing Mix:
 Retailers and wholesalers must decide on product assortment and product, prices, Promotion and place, people.
              # Product Strategy: product is the assortment products and services that it is offers. Wholesalers are under great pressure to carry a full line and to stock enough for immediate delivery, but this practice can damage profits. Wholesalers are cutting down on the number of lines they carry, choosing to carry only, and the more profitable ones. They are also rethinking which services carry count most in building strong customer relationships and which should be dropped or charged for. The key is finding the mix of services most valued by their target customers.
# Promotion Strategy: although promotion can be critical to wholesaler success, most wholesalers are not promotion minded. There use of trade advertising, sales promotion, personal selling, and public relations is largely scattered and unplanned. Many are behind the times in personal selling – they still see selling as a single salesperson talking to a single customer instead of as a team effort to sell, build, and service major accounts. Wholesalers also need to adopt some of the non-personal promotion techniques used by retailers. They need to develop an overall promotion strategy and to make greater use of supplier promotion materials and programs. As part of their involvement, Masterclean Inc will print the Tedad logo on more than 250,000, sold across the country. The Tedad campaign, which will continue till December 2005, is aimed at providing better and efficient services to all the residents of UAE by calibrating the demographics of the country.
              # Pricing Strategy: Here we must look for start-ups cringe at the thought of having to develop financial statements. Most of them are obligated to learn the basics of what each financial statement represents, how it is used to analyze the financial condition of the company and how to create it. Fortunately, they learn to use these documents as tools to measure levels of failure and success. These tools must be properly learned and monitored on a regular basis; actual financial statements can be used to compare performance and the projections, and to potentially identify wasted resources, as well as factors of success.
Simultaneously it is important to begin the projection process by overestimating expenses and underestimating sales. The decreasing expenses and increasing sales in the projections should come only with viable financial assumptions to justify our revisions.
Cost of Goods Sold (COGS): A Company decides the price of its products with the method of all begins with determining the cost of goods sold (COGS). We have to know the cost of our products before deciding on the sale price. Manufacturers, wholesalers, and retailers must determine the COGS. Here is an example of a company that sells finished goods:
Cost of Goods Sold = Beginning Inventory + Purchases – End Inventory
Breakeven Analysis:  
This formula indicates how much sales volume must be accomplished in order to cover all costs (fixed and variable). It begins generating a profit. In other hand, it is the point in sales volume at which we have no profit and no loss. It is a most commonly applied to a business that sells product. The following formula should be applied:
Breakeven = Fixed Costs / (Revenue – Variable Costs)
The breakeven point equals fixed costs divided by the result of revenue minus variable costs.
# Place (Distribution) Strategy: wholesaler must choose location and facilities carefully. Wholesalers typically locate the low-rent, low-tax areas and tend to invest little money in their building, equipment, and system. As a result, their materials-handling and order-processing systems are often outdated. But Masterclean Inc which enjoys a strong leadership position in the Canada, and it, looks forward to supporting various national initiatives undertaken by the government.
The first phase began in September, is calibrating the type of businesses, buildings, residential units and flats. The population census, slated to begin in December, will focus on families as well as individuals. Apart from Canada, Tedad will also be undertaken in Korea with an objective of reaching out to all sections of the population.
Microenvironment: Successful small business like Masterclean Inc exploits the strengths more than just focus on weaknesses. This process is not only about fixing the things that are wrong, but also works on to nurturing what is right. Organization or internal environment: This includes those activities, contained totally within the organization itself that make up the daily life of most organizations. We may say the company's microenvironment. Strengths and weaknesses are essentially concerning to the internal organization and matters related to the resources, programs, costs, and organization in key areas. These include:
Sales to marketing, distribution, promotion, and support,
Management with systems, expertise and resources,
Operations including efficiency, capacity, and processes,
Products, services, quality, pricing, features, range and competitiveness,
Finances, resources and performance,
R&D, effort, direction, and resources,
Costs, productivity and purchasing,
System, organization, and structures.
The strengths and weaknesses are related mainly to the promoter(s), who experience, expertise and management abilities – other than to the project, if a start-up is being planned.
Suppliers: 
For producing products or services, suppliers supply necessary resources to companies. So the development of suppliers may bring enormous influence to the company.  It is a right policy that Masterclean Inc values suppliers for maintaining its business. For supplier management, Masterclean Inc has built a good reputation.
Distributors: 
Masterclean Inc has changed the marketing structure from manufacturers to retailers and encouraged other major retailers to follow.  It is a very significant even for retailers' change. Masterclean Inc does not control the stock market of Toronto. Customers cannot purchase products that they really want.  The situation needs to be handled and improved.
Customers:
The task of marketing management is to attract customers, establish good relationship with customers by creating the worth and satisfaction of customers. Customers are the most important element of consideration and understand that customers are very important for its origination.
Human resource plan:
Human resource planning is the term used to describe how the company ensures that its staffs are the right staff to do the jobs. Sub topics included planning for staff retention and planning for candidate search, training, and skills analysis, and so on. 
#. Examining strategic plan priorities, structural elements and key issues,
#. Formulating a real-world HR strategy or aligning HR's role with the enterprise goals,
#.  Assessing near- and long-range HR performance requirements,
#. Developing blue print, design strategic models to achieve set targets.
They want our new employees to experience his new job as a major turn on. The selective strategic measures we take to develop their learning process that should guarantee our new employees would start with the Companies Strategic Changes.
Building an Effective Training Team:
Whether the team is well established or newly established, there is no assurance that its members will function effectively as a team. Indeed, one of the strengths of the Training Team. Team should be its diversity in expertise, skills, and experiences. The common goal of developing safe Masterclean Inc's goals should galvanize all parties to pool their resources and work collaboratively. Cohesiveness and a sense of shared purpose, primary characteristics of effective teams, can be enhanced through the following practices –
#. The team takes time at the onset to agree on a vision.
#. Members should commit to participate in all relevant team activities and training, leaving their personal agendas at the door.
#. The team selects a leader or facilitator. That leader or facilitator keeps the team focused on the task and productive, while ensuring that needs are addressed and interpersonal conflicts (if any) are resolved.
#. Each member of the team receives the necessary information and support so that he or she can participate on the team as an equal.
#. Team members should take turns taking notes, or the team should have a secretary.
#. These notes should be circulated to the team members in a timely fashion.
            Capabilities of the staff and the board: We are in the midst of making complex changes to the way the Masterclean Inc operates to help deliver savings it need to invest in the digital future. This kind's process has inevitably put pressure on everyone who is working here. To give extra facilities Masterclean Inc provide an improved working environment.
#. Masterclean Inc are continuously linked to the integrated planning, forecasting, budgeting, and consolidation processes. It produces a single database of financial and non-financial information from which everyone works.
Feedback
#.It relates to desired outcomes as well as desired behaviour,
#.It timely and frequent enough to help group members reflect on what they do
#.It selective and specific, free of fluff,
#.It positive and constructive,
#.Systemic issues among those addressed,
#.Feedback result in changed procedures, goals, and
Competitors:  
The competitors for Masterclean Inc focus its business on the quality, convenience, and breadth of range. Masterclean Inc not only satisfies the needs of customers but considers strategies of competitors in the same target market.  Unfortunately, the competitors not only emphasize the quality, but establish their stores universally Masterclean Inc needs to improve this disadvantage certainly.
Financial Plan:
 The nature of the information included in this section of the plan will depend upon whether the firm is an existing business or start up business. In the case of former it is essential to include actual balance sheet, profit and loss account, and cash statement for the recent past. For both start up and existing businesses it will be necessary to include the following necessary financial information.
#. Budgets for main functional area,
#. Cash flow forecast;
#. Costing the break-even analysis
#. Budgeted profit and loss account, with a clear statement of the assumptions on which it is based;
#. Budgeted balance sheet;
#. Working capital requirements;
#. Total borrowing requirement;
#. Security for the loan and proposals for repayment
Recommendations:
Management attitudes and commitment to export
When asked about the importance of exporting to the success of their business only 12% of surveyed companies regarded exporting as not important.  By contrast in excess of 50% of the firms considered exports to be very or extremely important.  Further investigation found that for 35% of the sample firms exports accounted for over half of total annual sales.  An overall positive correlation was also found between the importance given to export and the percentage of sales derived form export activities.
Looking to the future more than three quarters of surveyed firms were optimistic about expanding their export operations over the next five years.  This optimism echoes the findings of the earlier the Three countries.  Although as we pointed out above it may well be prudent not to be too reliant on exports during the present turbulent trading times.
Barriers To Exporting
Companies could respond to this question with more than one answer, therefore, the sum of the total categories will not add up to 100%.  As can be seen below 71% of respondents indicated the sterling exchange rate as the biggest barrier to exporting; 40% gave a mixture of other reasons, the main ones being internal constraints and trade restrictions.  These results give an indication of importance for the outcome of the Euro debate to exporters in the North East who will be awaiting forthcoming Treasury report on the 5 economic tests for membership of the Euro in June 2003 with great interest.  Both studies on Teesside indicated that availability and quality of outside information was a further barrier to expanding exports.
Sources Of Knowledge And Quality Of Information
The main source of knowledge is in-house management, with 79% of firms relying only on this.  Business Link was on the same level of importance as the Chamber of Commerce (21%).  There is a very low dependence on academic institutions – only 6% indicating use of this source.
Key Export Markets
The largest market was the European Union and the least developed market was that of South America. The companies that specified the countries by name indicated Indonesia, Malaysia & Singapore as the most popular.  These results are broadly similar to the findings.  However, the absence of growth in the South Asian market which was perceived to be an area with growth potential doubt due to the economic instability in this region in recent years.
Re-active and Pro-active -Approaches to Exports
Re-active firms are considered to be those that simply respond to orders from abroad.  By contrast when firms adopt a pro-active approach, their strategic planning processes is more 'planned' in the sense of deliberate choices being made about which markets to go for and how to penetrate them, reflecting commitment and risk.  Further analysis of the survey demonstrated that 25% of firms display a re-active only approach. The rest demonstrate a mixture of pro-active and re-active approaches, responding to foreign orders, seeking customers through advertising and/ or trade fairs and the use of other approaches such as direct contact being the most important.
Risks Of Exporting
Three quarters of surveyed companies do not perceive exporting as a risky business.  Just under half of the firms that cited export as being risky did so because of currency fluctuation and difficulties in foreign payments.  Such findings would appear to indicate that firms in the region would be likely to benefit from early entry to the other south Asian countries like India and Bangladesh.  A quarter of the firms that perceived exporting as risky cited cultural problems, legal structures, and lack of knowledge and political risk.
It is interesting to note that although more than half of the companies surveyed considered knowledge provided from external sources as poor, this factor was not considered to increase the risk.  Some of the issues raised here clearly need to be followed up using in-depth face-to-face interviews.  Some cross tabulation was carried out to establish whether there was any significant link between size of firm and perception of risk.  The results showed that larger firms perceived less risk from exporting which no doubt is a reflection of their level financial resources.
Compare of Three Countries:  
Export returns for a particular time length should help to decide in which country the Masterclean Inc. may set up it's Production Facilities in near future.
Conclusion :
The spectacular changes in the global trade, analysis and dissemination imply that researchers will need to broaden their capabilities in order to design, implement and interpret research in the 21st century's overseas Market. As research efforts are associated to match markets with the highest market potential, researchers will need to develop the capabilities and skills to conduct and design research in these targeted market  New tools incorporating the latest technology will need to be involve and creative approaches to understanding behavior in differing cultural contexts developed. Capability to infer and integrate complex data from diverse sources and targeted overseas market will also be critical in order to provide meaningful recommendations for the firm's global marketing strategy. 
Reference:
1) Durand, Rodolphe. Organizational Evolution and Strategic Management London: SAGE Publications (25-04-2006).
2) Hesterly, William. And Barney, Jay B. Strategic Management and Competitive Advantage: Concepts and Cases.  London: OUP, (27 Jun 2005.)
3) Cole, G.A. Management Theory and Practice. London: Thomson Learning (20 Nov 2003)
4) Kotler, Philip. Principal of Marketing. New Delhi: Prentice Hall of India (02 March 2003)
6) Drucker, P.F. (1999). Management Challenges for the 21st Century. New York: Harper Collins
7) Porter, M.E. (2001, March). "Strategy and the Internet." Harvard Business Review,
8) L. Fahey and V. K. Narayman, 'Macroenvironmental Analysis for Strategic Management'(West Publishing, 1986)