Media Violence Essay Sample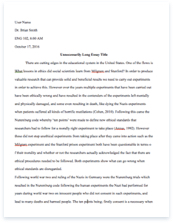 The whole doc is available only for registered users
OPEN DOC
Get Full Essay
Get access to this section to get all help you need with your essay and educational issues.
Get Access
Media Violence Essay Sample
Media is all around us, including the thousands of books, magazines, television shows, and newspapers that are sold or viewed every day. Now imagine people around the world turning on the television set to see guns, blood, and more. It is not even only adults seeing this. Children of all ages are picking up books and magazines and seeing violence. Death and gore is everywhere, and because of imitation and priming people are reacting more aggressively than ever. Media violence affects people in a negative way, and should be banned.
Media violence cannot be ignored; in fact, it is very hard to. It can be seen on television, in books, magazines, and newspapers, as well as heard about through the radio. Young adult novels are often found containing violence, although as some think, including an online blogger named Emma, "[Young adult] fiction accurately represents the darker parts of teen lives…".This may be true in some cases, though not in all. Despite what society may believe media violence is out there. Megan Cox Gurdon points out that "…brutal beatings are now just part of the run of things." This goes to prove that media violence is everywhere, and it's up to the people who see it every day to decide if it should be banned. Imitation is a common reason for teens to act aggressively towards others. It is proven that humans (technically primates in general) are prone to imitation, especially at a young age. If a child were to view violence, say a fist fight on television, they will be likely to try and copy the action.
This could cause the breakout of fights in homes, on the streets, and in schools, making it unsafe for others. Also if media violence is allowed, people will gradually come to believe that aggressive actions are appropriate. It is not always negative to copy, but if people are going to replicate the violence they see in the media, it needs to be banned. Priming is another reason the United States of America should prohibit media violence. Priming is a reaction that takes place in the human brain when a visual stimulus excites another part of the brain representing cognition, emotion, or behavior. In other words, if one sees violence they will be more animated in any reaction that they have. According to the article "Is Media Violence a Serious Problem?", "…the sight of a gun is inherently linked to the concept of aggression…" Someone who has just spent an hour playing a first-person shooting game will have a more severe reaction at the sight of a gun or bloodshed afterwards than someone who had played a game free of fighting. Therefore, people are more likely to act aggressively if exposed to media violence.
With media violence all around us, imitation and priming are two major reasons of street fights, school shootings, and more. People may argue that it should be the parents' job to keep their children from viewing inappropriate media, but with so much violence, even commercials are not safe. There is much controversy over whether it should be banned, or simply viewed wisely. By protecting the generation's children from this, homes can be safe for everyone, no matter their age. People put themselves and others in danger by allowing media violence. It would affect communities and the people in a positive way if everyone agreed to ban media violence.