Medication Errors Essay Sample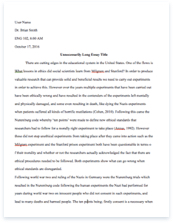 The whole doc is available only for registered users
OPEN DOC
Pages:
Word count: 1631
Category: errors
Download Essay
A limited time offer!
Get a custom sample essay written according to your requirements urgent 3h delivery guaranteed
Order Now
Medication Errors Essay Sample
Medication errors are medical errors that lead to many deaths in the United States. They raise concerns and thus need to be addressed. Deaths resulting from them override deaths caused by cancer or road accidents. Medication errors occur in processes like prescription, transcription, usage and in monitoring. Patients make medication errors due to incorrect medication especially through self administration. Low health literacy promotes medication errors. Multiple medications also increase the chances of medication errors. (Michael C, 1999).
 Medication errors can arise due to prescription or ordering errors which entail the improper medication that originate from the written medication order. It could also arise due to transcription or verification errors where a physician order or transmission of the physician order to the pharmacy is faulty.
            Dispensing errors originate from the point where medication is dispensed from the pharmacy and they include the incorrect admixtures of medication that is dispensed for a dose administration.
            Administration errors arise in the processes directly linked to medication administration and could include the inappropriate selection of medication or incorrect admixture of drugs. (http://www.chcf.org/documents/hospitals/addressingmederrorstentools.pdf)
            Monitoring errors arise from the inefficiencies in monitoring or interpretation for the selected drugs for instance when dealing with certain antibiotics and anticonvulsants.
Medical errors can also arise due to deficiencies in patient knowledge, in the medication knowledge or due to lack of proper adherence to policies and procedures that gave been put in place. (Michael C, 1999).
            Methods used to curb the problem could be done effectively through information technologies especially in a hospital setting. (Bates W, 2000).
            Beloit Memorial Hospital in Los Angles, California may opt to implement new technologies or improve the efficiency of the already existing technologies as an effort to curb the medication errors. (Mulder D, 2007).  It has adopted the use of barcodes to curb medication errors. Dissemination of information on the measures that would be taken to reduce the errors would be an effective method in increasing the commitment levels in ensuring patient's safety. Proper education processes would be efficient in ensuring that knowledge is disseminated. This should be done both at the patient and staff level. (http://whitepapers.zdnet.com/whitepaper.aspx?docid=109176)
            Proper understanding of the way medications are ordered or administered is crucial in trying to adapt the methods to partake. Proper documentation of the patient's information would improve on the safety precautions in reducing medication errors, for instance the documentation of patient's allergy information.
            Caution should be taken and an assessment of areas where there are more risks should be addressed. Areas prone to frequent medication errors can be evaluated and opportunities for improvement established.
            A Need Assessment can be established so as to enable the hospital better understand the processes involved in medication, delivery and how technology can be incorporated.
            Establishing proper documentation of errors as they arise would help the hospital acquire relevant information on the occurrence of errors. This tracking would give a clearer picture of errors that affect patients.
http://www.chcf.org/documents/hospitals/addressingmederrorstentools.pdf
            Reports should be made across departments so as to establish the causes, frequency and occurrence of medication errors. From those reports it can be easier to deduce plans of action by determining which areas would be prioritized. Reports are also beneficial in following the progress of what has been done and this would help in establishing a course of action. Reporting of medication errors reduces their chances of the recurrence of such errors.
(http://socalphys.mediwire.com/main/Content.aspx?ArticleID=175693)
            A clear or proper outline of the implementation process should be established and a record of progress should be made. Regular updates will enable the hospital administration act accordingly to suit the current scenario.
            Hospitals can identity the IT solution by selecting the most suitable one to address its specific problems. Option adopted should help the hospital obtain both the long-term and short term strategies. (Bates W, 2000).
            A Need Assessment and product evaluation should be established to determine how the parties involved would benefit from the strategies established. Specialists in IT can be sought to help the hospital establish which IT solution would suit it best. The specialists can provide varying proposals out of which the hospital can select the best. It can weigh the costs and savings to be derived from different technologies and select the most valuable both financially and in terms of reducing the medication safety.
            Eisenhower Medical Center uses a barcode technology to curb the medication errors facing it. It internalized and disseminated its long-term commitment to deliver safe healthcare, proper study and analysis of all their systems. MedPoint is another mechanism that the hospital uses in trying to provide advanced and as safe as possible medication. This software ensures that medication administration verification is done thus reducing the common errors prone to occur. MedPoint acts as a safety net in the hospital. Through the use of expert databases and wireless communication nurses are able to verify the rights of medication administration which regards the patient, drug, dose time and route of administration. They can therefore counter the unsafe dosing levels. Confusion that is likely to arise due to the similarities in drug names or features is consequently reduced. The hospital reviews medication use policies and procedures to reduce the medication errors.
            The staff should be monitored so as to reduce the stress and work overload that would create room for errors and mix ups. Working hours per day should not be excess so that nurses can overcome the high work load. Assistants can also be sought to reduce the nurses' workload.
            Hospitals could also adopt a mechanism where specialized pharmacists at the emergency rooms so that they can work in collaboration with the doctors and nurses in reducing the chances of medication errors. They can help in provision of medication that is timely and accurate. Hospitals using this approach include the Huntington hospital. The specialist's role includes treating the patients and educating the other professionals while improving on the efficiency of the drug administration and distribution. The specialized pharmacists consent is sought when dealing with 'fragile medication' that could cause great harm if misused. Statistics have shown that the errors caused by miscalculation or inaccurate dosage have reduced to a tune of 50%. (Manasse R, 2000)
            Benefits linked to the reduction of medication errors result to reduced deaths of patients which is among the main aims of the medical fraternity. It can also reduce the time spent in hospitals thus reducing the costs on the patient's side.
            Limited finances, however hinder the effective use specialized pharmacists in hospitals. This is the reason behind there being less that 10% presence of such professionals. The funding available is channeled to other technologies like the computerized systems.
            The specialized pharmacist is aware of the limits that doctors and nurses can reach and works to caution them on that. It's the role of the pharmacist to check the high alert drugs and sign for their administration the system is set in a manner that if errors are made it makes clear alert or warnings. Thus enabling the nurse to retrace and establish an appropriate dosage. Programs like MedNet system helps in the provision of accurate medication to patients especially at their bedside. (Bates W, 2000).
            Tests done on patients should be made available to physicians as an effort of intensifying the patient information. Physicians should also attend training to boost their knowledge on drugs. Patients can be educated on the importance of adhering to doses prescribed. Proper transcription should also be countered to reduce such errors. Drugs should not be labeled in misleading packages which can confuse the pharmacists. Proper storage and should also be countered to reduce such errors drugs should not be labeled in misleading packages which can confuse the pharmacists. Proper storage and stocking can also help curb medication errors problem in hospitals.
            Computerized Physician Order Entry, a computer application that accepts physician's orders electronically can help detect errors caused by illegibility of prescriptions and transcriptions. Drug name confusion is also checked and costs associated with clarifying orders reduced. (Bates W, 2000).
            Computerized systems can be established at the ordering level where pharmacists' counter checks on the drugs prescribed with the patient's health history especially in cases where the physicians use handwritten prescriptions.
            Dissemination of drug knowledge to physicians reduces medication errors at the physician level. Clinical information should be made available to the practitioner so as to reduce such errors. Appropriate medication can consequently be administered both by the physicians and the pharmacists. Verbal orders can be reduced as they may be confusing. They should be avoided and advocated for on emergencies or urgent situations. The purpose for medication can be determined to be sure it is the right prescription.
References:
Cohen Michael .1999. Medication Errors. Washington, D.C. American Pharmaceutical Association.
Bates W. 2000. Using information technology to reduce rates of medication errors in hospitals. BMJ; 320(7237)
Manasse R. 2000. Pharmacists and the quality-of-care imperative. Am J Health-System Pharm.; 57(12)
California Health Foundation. 2001. Quality and safety. Addressing medication errors in Hospitals. A practical tool kit. Protocare Sciences. Retrieved on 14th January 2008 from
http://www.chcf.org/documents/hospitals/addressingmederrorstentools.pdf
Beloit Memorial Hospital Adopts Bar Code Medication Administration System and Error Rate Plummets. Retrieved on 14th January 2008 from
http://whitepapers.zdnet.com/whitepaper.aspx?docid=109176
Paula Moyer.2005. Drug Topics. New 'smart pumps' reducing IV medication errors. Retrieved on 14th January 2008 from
http://socalphys.mediwire.com/main/Content.aspx?ArticleID=175693
Mulder D. 2007. Minimizing mistakes. Beloit Memorial Hospital is focused on bedside bar coding to help eliminate medication errors. Healthc Inform. Sep; 24(9):52-3.