Membership System Essay Sample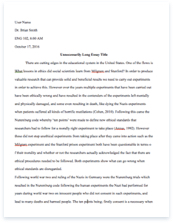 The whole doc is available only for registered users
OPEN DOC
Pages:
Word count: 2219
Category: computer
Download Essay
Get Full Essay
Get access to this section to get all the help you need with your essay and educational goals.
Get Access
Membership System Essay Sample
INTRODUCTION
This software is designed to help keep track of customers and their membership at Abbey Court Leisure and Fitness in Leicester. It will help you as the user to overcome any problems and get used to the system to use regularly. This user guide is designed to help you use the Abbey Court Leisure system to add member's details and print letters out to charge them the annual fee. It will also show you the hardware and the software that is required to use the system. This user guide is a systematic guide showing you how to manage the system and how to install it on your own computer. This user guide also tells you how to avoid common errors.
It has been designed to run on a PC running Windows 98 or above and needs Microsoft Access 98 or above and Microsoft Word 98 or above to be installed on the computer before usage. If these programs are not installed on the computer then the system will therefore not be able to load itself. The system also needs about 1Mb of disk space to store the application and at least as much again to store the data. Roughly, about 3Mb is needed free to store other data.
Minimum hardware and software requirements:
To use this software effectively you will need the following hardware:
* Keyboard – so that you can enter the members details
* Mouse – in order to select icons or click buttons
* Laser jet printer – to print the letters to charge the members their annual fee, inform them the date that they need to pay the money by, welcome the members and make them aware of the different facilities available.
* Monitor -this will be needed to view your data
* A floppy disk/disks – will be needed to keep a backup of the system, so that if the system is lost on your computer then you can easily install it again.
* A CPU – is needed to control the transmission of data from the input devices to the memory.
1.4.3 – Constraints
a) Hardware:
The user will need to use hardware to run the system. The following is a list of hardware that the user will need, I have also stated why the user will need to use that particular hardware.
Name of hardware:
What will it be needed for?
Colour ink jet printer
Can produce outputs of reports and forms. The printer should be a black and white laser jet printer so that it is cost efficient and is also more time efficient – as no colour is needed.
17″ monitor
A monitor will be used to input the membership information and for display purposes. This monitor should be large so there are no difficulties in seeing the letters and numbers on screen.
Keyboard
A keyboard will be used to input the information into the software; this should also have wrist support so that users do not strain their wrists.
Mouse
The mouse will be used to surf through the menus, tool and to use it to build up the software. It should have a scroll button, this will save time in looking for records – scrolling down the page is very fast.
128 MB RAM
This temporary storage application is needed to produce my system on
32 Giga Bite Hard Drive
This should have memory capacity so that it can hold enough data and details of every member that comes to the gym.
'N Vidia Graphics package
Used to display the system
Zip Drive
Used to save the progression of the system on so it cab be designed on two separate computers
Processor – Intel Pentium 3 processor (2 3hz)
Used to run the system
Scanner
A scanner maybe used in symbols and logos of the organization
b) Software:
The user will need to use software to run the system. The following is a list of software that the user will need, I have also stated why the user will need to use that particular software.
Name of software:
What will it be needed for?
Word processors
– Microsoft word – 2002 and 2003 – the word processors I will be using are Microsoft word 02 an 00, I will be using for initially producing my projects and then the letters produced will go through Microsoft word 00, and will be designed in hat.
Spreadsheets package
MS excel, and Microsoft spreadsheet – i am using the 2 spreadsheets to produce tables like this one. I also used to produce and table for the project log.
Graphics design package
I have used paint to make some notes on this topic and I will use it maybe to produces images for the form of software.
Database (Microsoft access) XP
– Is the piece of software the whole system I am designing revolves around. Access is the piece of software I am designing the project in, and will be the database used.
The packages that are used above will be good for this job because they are low priced – therefore cost efficient, and also because the data can be transferred between applications and the formatting will also be the same – this enables the user not to get confused.
In addition, the operating system must have a good memory management, as it needs to be able to store up to 500 members on it. It also has to communicate well with the user, so that the user knows how many there are. The version of software that will be able to do this is Windows XP – this is because it is quite recent and its graphical interface is also very easy to use.
STARTING THE SYSTEM:
(for all the instructions below I have also inserted screenshots next to them to help you figure out what is needed. )
Firstly you will have to upgrade your PC if you have to, in order to suit the system requirements. Such as installing MS Access 98 or above if you already haven't got it.
Secondly you will then have to load up Microsoft Access. Once into the program you will have to select file, and the open. You will also have to maximise the system by clicking on the X at the top right hand side of the toolbar. This will be found on the left hand side of the toolbar at the top of the screen.
The application that needs opening is called: AccessMemberTbl. Mdb and is held in a directory called Members.
Double click on it when you find that particular program. It should open up immediately.
This is now the main menu:
SECURITY AND PASSWORDS:
You will be asked to enter a password. The password is currently "nikiowen" but you should change this as soon as possible. This is so you change it to something that you remember and something that others are not likely to guess. It should contain a mixture of both letters and numbers. To change the password you will have to open it in exclusive mode (this is an option you can check when you select AccessMemberTbl. Mdb as the file to load.) then select Tools, Security, Set Database password.
The main menu
When you have entered the password, you will see the main menu appear, as shown below:
BACKUP PROCEDURES –
You should take daily back ups of the database on to a floppy disk, which should be stored in a secure location with a weekly backup stored off site. Backups will be done using Windows Explorer. It would be great if a trust employee took the disks home as well as yourself.
7. TROUBLE SHOOTING –
QUESTION – nothing is printing out, when I press the print button. What should I do now?
ANSWER –
* Check that the printer is on
* Check that there is enough paper in the printer
* Check that there is enough ink cartridge in the printer
* Check if there is a paper jam
QUESTION -The system freezes
ANSWER -do one of the three things:
* Check that the cables are not loose.
* Press the 3 buttons on the keyboard at the exactly the same time which are Control, alt and delete, this is to refresh the system
* Restart the computer
QUESTION – A message appears saying "Enter Mr or Mrs or Miss or Ms or Dr"
ANSWER -enter one of these options, as this is an option box, and it is necessary to use one of these options.
QUESTION -a message appears saying "enter fulltime, off-peak or weekends"
ANSWER – enter one of these options, as this is an option box, and it is necessary to use one of these options.
QUESTION -a message appears saying, "Index or primary key cannot contain a Null value"
ANSWER -enter a member ID to restore this value.
QUESTION –
ANSWER –
GLOSSARY
BACK UP – a back up is a second copy that is created in case of an emergency such as, the first copy cannot be opened, and so the back up copy can then be used. If there were no back up copy then the user would have a big problem. This is why it is necessary that you have back up copies of the system and all its contents.
COPY – this is a way of duplicating data from a particular place, usually to paste it somewhere else.
DISK DRIVE – a piece of electrical equipment that passes information, to or from a computer disk. There are many disk drives such as A:/, C:/, and U:/
DATABASE – this is a ordered collection of data files that have been organised and stored in a computer system. Databases can be set up in different ways, for example, the simplest are tables with a row for each record (a set of related items such as the individuals name and address) and a column for each filed (the categories within each record such as last name, titles, address, town, etc.
DRAG – to use the mouse to move an object appearing on one part of the screen to another position. The object to be moved is chosen (selected) and marked, e.g. by highlighting text or putting a boundary around the area of an image. This is often called drag and drop.
FIELD – this is a category in a database, generally equivalent to a column in a table. Databases contain records (which are like rows in a table) which have some of the same fields of information but for different individuals, e.g. a database for this club of members has a record for each member which contains the fields 'Name', 'Title', and 'Membership Type".
FIELD SIZE – this is where in a field you can choose how many characters (letters/numbers) can be entered in, e.g. you can have a field size of 4, and this means you can only enter a maximum of 4 characters.
FLOPPY DISK- this stores the information for the computer (backup)
APPLICATION PACKAGE – A program designed and written to fulfil a particular purpose of the user
OPERATING SYSTEM – A basic software that enables the running of a computer system.
CPU – this stands for a Central Processing Unit
KEYBOARD – a set of keys on a computer, which allows a user to enter data (this is called an input device)
MOUSE – a small hand -held device, which controls the cursor. This is used to draw, select the cursor and also to use to moving drawing pictures.
PRINTER – this is a device that connects to the CPU and prints out specific documents from applications.
INPUT MASK – this is a pattern for entering data.
MAIL MERGE – this is where parts of the letter i.e. the address will automatically appear and can be changed to the next address with one button. The rest of the letter is already written up.
MENU – this is a list of options from which a user can select, this could be for opening a program or a file.
QUERY – this is to find all the records to satisfy the criteria that you have entered.
REPORT – this is a way of inputting data and viewing it on the screen, and then printing it out. This is mainly for the manager and the secretary of the company to analyse.
CONTACT DETAILS –
If you have any problems with the system, you can contact me: either at my home address or on my home/mobile telephone number. You can also send me an e-mail if any problems arise, I will contact you back as soon as I get it.