Mergers and Joint Ventures Essay Sample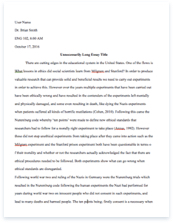 The whole doc is available only for registered users
OPEN DOC
Download Essay
A limited time offer!
Get a custom sample essay written according to your requirements urgent 3h delivery guaranteed
Order Now
Mergers and Joint Ventures Essay Sample
Daniel PuenteMergers and Joint VenturesWhile companies are faced with many challenges one of the most challenging are when companies merge. There are several different types of mergers which these companies must consider horizontal, vertical, and conglomeration. A horizontal merger occurs when two companies from the same industry consolidate their assets and eliminate competition allow them to reach potential higher gain within market. Vertical mergers occur when two or more companies operating at different levels are producing goods or services for a particular industry. The goal of a vertical merger is to increase efficiency throughout the chain and increase synergies and potential profits. Whereas, conglomerate businesses involve acquisitions from two or more firms which are unrelated and support different customer bases. This usually occurs when companies are looking to diversify their businesses by reaching out into different markets. "Each company will then take an interest, both operational and financial, in the new company and their share in the profits or losses of the new venture, which will be directly linked to the level of involvement or commitment they put forth from the start" (Scheid, 2010). Vertical Merger VS. Joint Venture
In order to discuss the differences in vertical mergers and joint ventures, it is important that you have a clear understanding what the two words mean. First off here is what a vertical merger means, it is when two companies in the same industry and channel decide to join forces and become one company (www.brighthub.com, 2014). Now here is an example in case you don't understand let's take Coke they make a liquid drink and they buy the bottles from another manufactory and they realize it would better that they create a vertical merger with the bottling company and brings that company in house now and they become one company. Coke has now created a vertical merger. Now a joint venture on the other hand, is when two company come together to complete the project without dissolving company's and becoming one (www.brighthub.com, 2014). They each remain separate and have different levels of the controlling in the company they create just to complete this joint venture.
After the joint venture is complete both company's then go on about their merry go ways separate and intact just as they came into the joint venture. I'll use a same example from earlier with Coke and the bottling company who will be called Plastico bottling company. The two companies have come together and agree to do a joint venture to build an amusement park in Atlanta. They will then create a single company for the joint venture called Amuse Atlanta. They both will have an interest in Amuse Atlanta-based on the financials each have, but into venture. They will reap the rewards according to their interest in the project. Once the project is completed they agree to dissolve the joint venture and go back to doing business as Coke and Plastico respectfully. Conglomerate
A conglomerate merger involves two firms that conduct totally unrelated business activities. The United States government normally permits conglomerate mergers. "One example of a conglomerate merger was the merger between the Walt Disney Company and the American Broadcasting Company," according to http://www.mbda.gov/node/1409. The Miller Brewing Company and Phillip Morris is another example of a conglomerate merger. Joint ventures sometimes involve a temporary merging of two competing firms that produce similar products and generate revenue in the same manner. However, according to http://www.hg.org/joint-ventures-law.html, "Although often proposed for a limited purpose, joint ventures can also have an indefinite duration." Joint venture involves the sharing of rewards and risks. An example of a joint venture is General Motors Company and the Isuzu organization. Sony Ericsson, Dow Corning, and Owens Corning are other joint ventures famous examples.
References:
Scheid, J. (2010). Mergers vs. joint Ventures: what's the difference? Retrieved: on August 22, 2014 from http://www.brighthub.com/office/entrepreneurs/articles/ http://www.mbda.gov/node/1409http://www.hg.org/joint-ventures-law.html