Merk Case analysis Essay Sample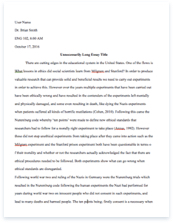 The whole doc is available only for registered users
OPEN DOC
Download Essay
A limited time offer!
Get a custom sample essay written according to your requirements urgent 3h delivery guaranteed
Order Now
Merk Case analysis Essay Sample
Follow this format, provide *brief* answers. 1. External (use PESTEL framework) – What are Merck's opportunities and threats? 2. Internal (use VRIO framework)- what are Merck's strengths & weaknesses? 3. What is Merck's performance trend? 4. What strategic actions can Merck take to gain and sustain a competitive advantage in the pharmaceutical industry and why? 1.Merck's opportunities and threats PESTEL FRAMEWORK
-Threats
A lot of competition from piers
Expiring patents
Outdated technology
Recall of drugs such as (VIOXX) can hurt the company brand -Opportunities
Broad-based medical innovation, technologies and businesses across the spectrum of health care
They are entering health market for undeveloped poor countries
Global company
Brand is recognized worldwide
Pestel framework
Political Factors
-Corporate responsible company
-Political factors can cause issues with patented drugs
-Who is in office can affect the growth of a pharmaceutical company specially here in the USA
-Government can limit the price the company wants to put on their drugs (price needs to be reasonable Economic Factors
-Company growth, inflation rates, can affect Merck's performance
-Company globalization is a major opportunity for Merck
–
Social Factors
-Very ethical company
-Operate openly and they try to be a company full of integrity
-Safeguard individual privacy through a global privacy program Technological Factors
-Leading biotech innovator
-Ahead of other companies in developing new drugs, try to keep that biotech
edge -Billions of dollars are spent yearly to discover new drugs and treatments.
-Research and Technology company Environmental Factors
-Anti-dumping laws are enforced
Legal Factors
-Company complies with all applicable laws and regulations globally
-Anti- dumping laws
2.internal (Strengths & weaknesses) VRIO Analysis
Strengths
-The brand MERCK is very strong within the pharmaceutical industry
-They have a lot of product (not all of them currently patented)
-Known for R&D and innovation
-They are international, worldwide (Europe, Africa, Asia, Oceania, and Latin America)
-They have over 50,000 employees, strong workforce plus people want to work for them.
-Customer loyalty
Weaknesses
-Expired patents allows other companies to create cheap imitation of their products
-Expiring patents are potential threats to sales of that product
-Multiple recalls
VRIO
VALUABLE?
Yes – Merck has established itself as a very good pharmaceutical company with multiple patents that have yet to expire. RARE?
Yes – Merck has assets that are unattainable to other pharmaceutical companies because of the un-expired patents. COSTLY TO IMMITATE?
Probably not costly to imitate but it is illegal to do so, as long as another company gets their formula it is very unlikely this formula is costly. ORGANIZED TO CAPTURE VALUE
Yes – Merck is a firm that does a lot of research to find a drug that will give the company value for multiple years with patents. Merck has a sustainable competitive advantage
Performance Trend
Merck has been performing well in recent years according to the statements presented in the book. In 2003 Merck has a total net income of $22,485.50 (millions) compared to $27,429.30 (millions) in the years between this numbers have increased in most of the years. The upward trend between those years for Merck can be misleading because the growth may be due to patents that may be expiring soon. You see the change in assets for the company on the year 2003 the company had $40,587.5 (in millions) and $112,089.7 (in millions) this increase is mainly due to intangible assets. The company had patents expire in the year 2010.
Strategic actions
Merck can grow by mergers and acquisitions, as well as growing organically. The company should try to become a bigger player in the international market. Their biggest market is in the United States but they should definitely do their best to grow internationally. The company is already trying to grow in countries like India, China, and Japan. This can be very good for the company when it comes to keeping an edge on other pharma