Metaphysical Poetry – Alienate, delight, puzzle readers Essay Sample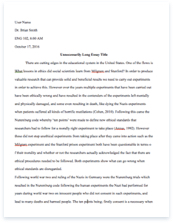 Pages: 5
Word count: 1,116
Rewriting Possibility: 99%

(excellent)

Category: poetry
Get Full Essay
Get access to this section to get all help you need with your essay and educational issues.
Get Access
Introduction of TOPIC
What do you consider to be the demands and rewards for the readers of Metaphysical poetry?
Refer in detail to at least three poems from this section of the anthology.
You should consider the argument of the poems and the poet's choices of language and verse form.
Metaphysical poetry bases its ideas on explaining an extended metaphor, often on important and intellectual subjects such as the transience of life, mans relationship with God and love, in a context that entertains readers rather than boring them. This extended metaphor is known as the metaphysical conceit. It is often subtle, and therefore to some readers can be overlooked. However, for the readers who are able to uncover it, it can provide a deeper insight into the true meaning of the poem and can also make them question their own views on the subject, this is the reward intellectual readers receive from reading metaphysical poetry.
Metaphysical poetry is often directed at intellectual readers. Some phrases in the poems would require prior knowledge to understand. This means that not all readers would be able to grasp the true meaning of the poem, or would overlook phrases. For example, in To His Coy Mistress Marvell uses several biblical references, such as 'I would love you ten years before the flood'. This refers to Noah's ark, and the flood depicted in the Bible. By using this image he is expressing that he would love her ten years before the beginning of time, and this is a subtle but strong compliment to his love. He also uses another biblical reference, 'And you should, if you please, refuse Till the conversion of the Jews'. Those with prior knowledge would understand the idea that the Jews will never convert. The speaker in the poem is saying that she could refuse him forever and he would still love her. A reader who does not have biblical knowledge would surely overlook these phrases, but a reader who understands the strong compliments in this statements would have a much more enjoyable read of the poem, and would discover an extra level of meaning. This is one of the rewards of reading and understanding Metaphysical poetry.
The idea of religion works in metaphysical poetry more than just in references to create subtle ideas. Religion is a common topic in Metaphysical poetry. Poems such as Love by George Herbert are based entirely around religion. In this poem, the speaker describes his interaction with God. This image of God is also personified as Love, and may suggest that God is love. Again, so
me readers may overlook this, and not realise that the person described in the poem is actually God.
The way we can see that this figure is God is due to the use of lexis from the semantic field of religion. Words such as 'sin', 'soul', 'Lord' and 'serve' are all present, and this lexis is common in religious literature.
The idea of religion works both ways, however. In To His Coy Mistress, although there is some reference to religion – as discussed earlier – there are also several phrases that don't give an image of religion. The phrases 'deserts of vast eternity' is used to describe the afterlife, and this is an image that many Christians would not believe to be the afterlife. Marvell is suggesting a different view from the idea that everyone will go to either Heaven or Hell, an advanced view for a man living in an extremely religious time.
One major device metaphysical poets use is the idea of a metaphysical conceit. All the metaphysical poems uses a metaphor to compare dissimilar things. For example, in Robert Herrick's To Daffodils people are likened to daffodils, in relation to the transience of life. He uses phrases such as 'haste away so soon', and 'We have short time to stay as you'. He is saying that, like daffodils, people will die too. This is a strange concept, but as you read the poem you begin to understand his logic. It would take a sophisticated mind to understand the ideas Herrick presents, but those who do understand would receive a deeper understanding of his argument.
Structurally, Metaphysical poets use structure to present ideas in a clear and logical fashion. The ideas are often complex, and so, like an essay about a complicated topic, structure helps the reader understand. One common form of structure is to separate the poem into parts, each with an argument that leads to a clear conclusion. In To His Coy Mistress Marvell separates his argument into three parts. In the first part he describes what he would do if he had all the time in the world, how he would 'adore each breast' for two hundred years. However, in the second part he describes how he does not have that amount of time to adore her, and that she would die long before, and 'worms shall try that long-preserved virginity'. In the final part Marvell concludes that as he does not have the time to adore her how he wishes, she should yield to his passion. This is a developed argument in three parts, and is a form of syllogism. It helps the reader understand the intent of the poem in a similar way to using paragraphs would in an essay.
Rhythm is also used in metaphysical poetry to express the writers values. In To Daffodils the writer is presented as a person who has an unusual lack of trepidation for death. The opening quatrain is written in a mixture of iambic tetrameter and trimeter. This gives it a childish and nursery rhyme like rhythm. This helps to show the reader how the writer is uncaring about the situation, and is almost nonchalant about death. The line 'stay, stay', puts a halt to the childlike rhyme, but in a way could be perceived to make the first stanza sound almost like a lullaby. This makes the poem seem very calm and simple, feelings not usually associated with death and the transience of life. Feeling the effects of this rhythm show the reader the true feelings of the writer in a way many would not see.
In conclusion, the metaphysical poets used many different devices to hide away many of the main ideas of their poems. Whilst many readers can understand the basic idea of the poem, they will not gain a full understanding of the point the poet is trying to make unless they have the knowledge and understanding required of a reader of Metaphysical poetry. For this reason, many will feel puzzled and alienated, whilst others will be truly delighted once they have gained the deeper understanding.