Michelangelo's Bacchus Essay Sample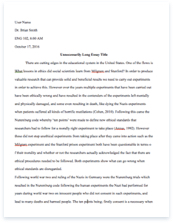 The whole doc is available only for registered users
OPEN DOC
Download Essay
A limited time offer!
Get a custom sample essay written according to your requirements urgent 3h delivery guaranteed
Order Now
Michelangelo's Bacchus Essay Sample
Bacchus is a marble sculpture approximately 72 ½ inches in height made in around 1497 by one of the High Renaissance masters, Michelangelo di Lodovico Buonarroti Simoni. The sculpture itself shows two figures, a god and a faun or panisc: a half-man, half-goat figure in Greek culture. It is one of young Michelangelo's earliest sculptures and it is arguably also one of his roughest. The figure, Bacchus, stands in a sway, an "s" curvature to his stance that is referred to as contrapposto. Contrapposto made a comeback during the High Renaissance and Michelangelo paid attention to the elements of art to accomplish lifelike features and volume of the human form in his sculpture.
Bacchus holds a cup of wine up in his right hand and an animal pelt in the other, with the beast's head fallen between the helpful panisc' feet. This figure is remarkably proportionally correct, although he is still an idealized form… That is not to say that he is "normal" looking, he is an idealized form in the respect that he has a rounded proportional face and soft curves make up his body, and subtleties are carved in the marble surface giving him rounded form, his own weight. However, the figure has stooped shoulders and a slightly protruding belly and swollen breasts. He is also depicted with light eyes rolled back in a drunken state, and his unbalanced weight makes it seem as though he is about to perhaps fall off the hewn base of the marble statue on which he stands, with the faun sitting behind him and eating grapes. Swollen belly, no muscles sculpted in the abdomen, figure giving him the leanness of a young man and the roundness of a young lady, all those features make Bacchus somewhat androgynous, a blend of the sexes, of brawn and fat.