Mooon Cafe Essay Sample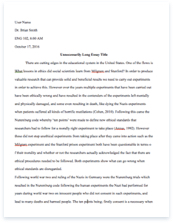 The whole doc is available only for registered users
OPEN DOC
Download Essay
A limited time offer!
Get a custom sample essay written according to your requirements urgent 3h delivery guaranteed
Order Now
Mooon Cafe Essay Sample
Mooon Cafe is a new and exciting Restaurant with a Mexican theme and varied menu. Offerings include Mexican, American, European and Filipino dishes. Everything from appetizer to full meals is moderate price. Our Mission
• To provide a wholesome dining experience, with Top Quality food and a staff that wants to exceed the CUSTOMERS expectations!! Our Vision
• To maintain a profitable operation that will continue our TRADITION of Quality Family dining, at a reasonable cost, in a comfortable atmosphere, with exceptional service. Our Values
• We are in business to meet our customers' needs.
• We believe in empowering our staff to resolve customers concerns on the spot. We treat our employees as we want them to treat our customers. • We believe in continuing our Family Tradition.
• We believe in you the customer, and by this tradition we will continue to make a reasonable profit, that will allow us to remain competitive, healthy, community involved, and a Family Restaurant where generation will continue to gather. • Your safety, health, comfort, nourishment and Quality Service are Number "One" to US!!!
As we interviewed the manager of the Mooon Cafe, he said that the customers are always coming back to their restaurant because of the food and the service offered to the customer. The staffs are trained and they are attending seminars to improve there skills. There are 50% Filipino customers, 25% Koreans and 25% other costumers such as Japanese, Chinese, Americans, and so on.
The marketing strategies used by the Mooon Cafe are promotions which is distributed by the receptionist, they create a website, redesign the menu for every season, they treat there costumers as part of there business, they have a unique Mexican style of restaurant and serve a delicious food.
A lot of people are curious as to why the "Mooon" for Mooon Cafe is spelled with three Os instead of the usual two. Some thought that the three Os are three phases of the moon. But actually, if you ask those who have supported Mooon since it first opened in an unassuming neighborhood in Guadalupe, Cebu City, they would simply answer that the three Os represent the three original artist-owners of the restaurant. Through the years, Cebuanos have grown familiar with Mooon Cafe and have witnessed its rise and fall, and how it rose again in 2007.
Mooon Cafe, under the management of Pages Holdings, is a Mexican inspired eating place much loved by Cebuanos. The menu is typically international cuisine, but with more focus on Mexican fare and the interior is reminiscent of a Mexican cantina. Mooon Cafe has certainly earned a reputation for serving great food. Diners do start off with appetizers such as Gambas ala Luna, Gambas al Ajillo, Calamares fritos, Beef Salpicao, Crispy Chili Squid Head, Garlicky Mushroom, Tocino Strips, Tapa Strips, and Sisig. These dishes have just the right amount of spiciness to enhance your appetite and leave you looking forward to the next course.
The restaurant offers the best tasting Mexican food in town such as Chimichanga, Quesadilla Uno, Quesadilla Veracruz, Beef Burito, Campesinos, Nacho de Salsa, Beef Taco, Fish Taco, Burrito Pescado, Campesinos Jalapeno, Chicken Flautas, and Nacho Spinners. For the main course, Mooon Cafe offers the ever-popular Mooon Steak. Beef Tips, Chicken Mozzarella Melt, Pork Belly. Pork Chop, Peppered Beef, Mexican Baby Back Ribs. Pork Barbecue, Steak ala Pobre, Lechon Kawali, Beef Stroganoff, Tenderloin Steak, Fillet Mignon, Rib Eye Steak, and Chili Con Carne. Fish lovers can also enjoy Fish Mozzarella Melt, Blue Marlin, Tangigue Steak, Breaded Fish Fillet, and Tuna Belly. Diners can also enjoy different cocktails and drinks to quench their thirsts.
Franchise Information
Franchise Fee: P 800,000
Inclusive of:
* Trade Name and Proprietary marks
* Site approval
* Training for Franchisee, Supervisor, Kitchen and Service Crew * Procurement program
* Opening assistance
* Operations manual
* Research & Development