Mother Daughter Relationships Essay Sample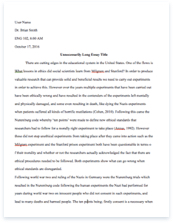 The whole doc is available only for registered users
OPEN DOC
Pages:
Word count: 1551
Category: novel
Download Essay
Get Full Essay
Get access to this section to get all the help you need with your essay and educational goals.
Get Access
Mother Daughter Relationships Essay Sample
As quoted by Wynona Judd; 'The mother-daughter relationship is the most complex.' This is precisely the kind of relationship that exists between every mother and daughter-one that cannot be understood by everyone, not even by the mother and daughter themselves. This is one bond that is powerful, yet so fragile. It can break when emotions run high. However, daughters are still born of their mothers, who have nurtured their hearts, their hopes, their dreams and ultimately their lives.
While daughters need their mothers to guide them at every step in life, mothers also hope to live the rest of their lives through their daughters'. This complexity of such relationships has been deeply explored by the three authors, Isabel Allende, Gabriel Garcia Marquez and Laura Esquivel in their novels; 'The House of the Spirits', 'One Hundred Years of Solitude' and 'Like Water for Chocolate' respectively. So be it Clara in the 'HOS', Fernanda in 'OHYS' or Mama Elena in 'LWFC', all three share special and unique bonds with their daughters, Blanca, Renata and Tita respectively.
In 'The House of the Spirits', when her daughter Blanca is born; 'Clara seemed to have wakened from a protracted stupor and discovered the joy of being alive.' [pg101] This really defines the relationship between the mother and daughter. Throughout their lives, Clara and Blanca support each other and the bond they share is like no other. Clara is always lost in her own world, detached from the others around her, at times even with her own children. However, astonishingly, she shares the closest relationship with her daughter, Blanca, whom she knows inside out. Blanca is mostly brought up by Nana and Ferula and her mother only adds a touch of eccentricity to her life, as also teaching her about charity and justice.
However, Blanca never shows the slightest inclination for her mother's spiritualism, and Clara also never notices when her little girl transforms into a tall, dark lady or when she goes through the important period of starting menstruation, when a girl needs the support of her mother the most. Yet, their relationship which 'was based on the solid principle of mutual acceptance and the ability to laugh together at almost everything' [pg144] remains just the same.
Clara manages to know every little detail about her daughter's life and senses her love for Pedro Tercero, just by the changing color of her aura. She has such a deep emotional connection with her that she realizes that 'her daughter's illness was not in her body, but in her soul' [pg167] She stands by her daughter at all times and even confronts her husband, Esteban for being unjust to her for her love of Pedro Tercero. She comforts her daughter and reassures her about Pedro being alive. She also keeps Blanca connected to the real world with her correspondence through letters, after Blanca's marriage to Jean de Satigny. Clara is also the first to know about her imminent divorce with her husband. She also helps Blanca in bringing up her own daughter, Alba. Thus, Clara develops a sensitive bond with her daughter, for whom she acts as the driving force in her life.
On the contrary, the mother-daughter relationship between Fernanda Del Carpio and Renata Remedios in 'One Hundred Years of Solitude' is not on the most amicable terms. It is a pity that Fernanda's haughtiness, rigidity and stubbornness do not allow her to have a deep bond with her daughter. The mother-daughter duo do not share many similar characteristics and it seems as though Meme fails to live up to her mother's expectations, when Fernanda remarks; 'This child is as much of a barbarian as her father!' [pg265] Fernanda acts as a controlling mother and proves to be too much of a disciplinarian for her daughter, who is a rebellious child, although docile at times due to her mother's constant rebukes.
This turns Meme against her own mother as 'She also would have preferred being the daughter of the concubine' [pg277] and as a result, she develops a deep bond with her father, Aureliano Segundo. Fernanda acts deeply insensitive towards her daughter's feelings for her lover Mauricio Babilonia and handles the situation in a very irrational way, which leads to her daughter's love becoming a tragedy. She also acts in an extremely cruel manner, when she locks up Meme's illegitimate son, Aureliano in the workshop, keeping him away from the world. She decides her daughter's fate on her own and sends her to the convent where she was brought up, against her wishes, thus forcing her to live a life of miserable existence.
This is perhaps the only similarity that connects the mother and the daughter, because by becoming a nun in her mother's birthplace, Meme indeed fulfills the grim destiny from which her mother had been rescued by Aureliano Segundo. While there may be many such instances of Fernanda's insensitivity towards her daughter's feelings, Fernanda's letters to her lying about the real situation at home, in order to conceal the truth about her troubled marriage with her husband also show a loving mother's attitude. She does not want to hurt her children and thus, even compromises to keep them blissfully unaware of the reality. This shows that Fernanda could have nevertheless shared a beautiful relationship with her daughter, had she left her pride and strictness behind. However, it was never meant to be and thus, this mother-daughter relationship never ended on a good note.
Hence, there are bitter-sweet mother-daughter relationships in both these novels. Both the instances, particularly of Clara and Blanca, show that these bonds that are forged between a mother and a daughter right from the beginning are the strongest and most special bonds in the world. One major reason for this is perhaps that a mother and daughter share the same gender, they are both women. Thus, they both face the same situations and problems in life and can identify with each other's predicaments, as also relate on many other issues. This feeling is also mutual as it is not only the mother who yearns for her daughter's relationship, but a daughter also needs her mother's opinions and guidance throughout her life. They both grow in strength and wisdom with each other and comforting each other comes naturally to them. This explains the deep emotional connection that every mother and daughter share.
However, while this may be the stereotypical definition of such a bond, there are sometimes exceptions to this tradition. This exception can clearly be seen in the novel, 'Like Water for Chocolate', where Tita and her mother, Mama Elena do not share a very healthy relationship. Mama Elena, the tyrannical and rigid mother of her three daughters, is at a constant conflict with her youngest daughter, Tita, with whom her relationship continues to deteriorate throughout the novel. Since the beginning of her life, Tita is not even fortunate enough to drink her own mother's milk, which dries up due to shock. Thus, she is raised up by Nacha all throughout in the kitchen and she continues to bear the brunt of Mama Elena's discipline and strictness.
However much she tries to please her mother, Mama Elena rebukes her and goes against her wishes. She is inconsiderate and she hurts her daughter the most when she refuses to get her married to her beloved, Pedro, due to an old and illogical family tradition. However, even when Tita meekly accepts Mama Elena's decision and continues to show regard for her, her cruel mother never stops tormenting her and makes her daughter's life a living hell. Finally, Tita stands up for her rights and asserts herself by leaving the ranch forever. Yet, she comes back to take care of her mother when she is hurt by the bandits, only to face more of her irrational behavior. Mama Elena is such a barbarous woman, that even after her death; her ghost continues to haunt Tita.
However, in the end Tita utters those 'magic words that would make Mama Elena disappear forever', as she tells her spirit; '…I hate you, I've always hated you.' [pg199] Yet, while all these instances may prove that Mama Elena had always been a selfish, uncaring mother, the letters telling Tita about her mother's long lost love and passion, finally explain Mama Elena's unreasonable behavior towards her daughter. At this point, the reader learns of the major similarity between the lives of the mother and the daughter. Perhaps, they both loved each other immensely, but were never able to get that love across in the right way. Moreover, a little compromise from both sides would have made this relationship a beautiful one indeed.
Hence, all three of these novels provide different examples of mother-daughter relationships. While some of these may be beautiful and everlasting bonds, others may not be as satisfying. Yet, in spite of all the differences mothers and daughters may have, estrangement between a mother and a daughter is certainly a combination of individual, familial, and societal factors. In all the three cases, there is a deep connection, though one which may not have been fully explored. Nevertheless, a mother-daughter relationship is one that celebrates womanhood and feminism and shall always continue to be special.