Motorcycle Crash Essay Sample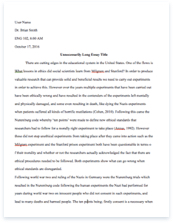 The whole doc is available only for registered users
OPEN DOC
Get Full Essay
Get access to this section to get all help you need with your essay and educational issues.
Get Access
Motorcycle Crash Essay Sample
In the summer of June 2012, I really wanted to be adventurous and decided to get a motorcycle as an expression of free will. I enjoyed riding my motorcycle so much; I would ride it every day, as often as I could, everywhere I went.
I had a Honda CBR 1100cc motorcycle for three months. While riding it for thousands of miles, I went to many different places, such as the mountains of Oakridge, Oregon, the coast of Florence, through the South Eugene hills, all the way to Portland, Oregon. It was so much fun till this one fateful day.
On September second, I was riding my motorcycle towards the 76 gas station on 6th Street in Eugene. When I was a few blocks from my destination, a lady in a red Grand Caravan ran a stop sign at the exact time I rode through the intersection. With my horrible luck at that moment, my life flashed before my eyes. She ran it. I tried to lean the bike towards the rear of the car to miss her, but that spawn of Satan hit reverse and I collided with her rear end. My lower torso trapped between the vehicles, I then flew right off my bike over the top of the vehicle and smashed into the middle of the intersection, my left shoulder and head taking the blunt of the impact. At that moment I noticed my left leg looked disfigured in such a way I had never seen. The lower half of my left leg was completely broken in half. I noticed that there were countless people around the accident watching to see what was going on. Several people quickly ran up to me and started holding my head still while keeping me from trying to walk on my leg. Some of them even heard the crash from a block away.
Within minutes of me colliding with the van, the ambulance police officers, and the fire department were at my rescue. While the officers were there, the paramedics started asking where the pain was and what happened. They then started cutting into my pants and shoes in order to reach my broken leg and put me in a neck stabilizer to prevent me from moving my neck. They believed that I had broken my neck and had possible brain damage. They then put me onto a gurney and tied me down securely before loading me into the ambulance. While this was all happening, the evil lady that had hit me was in a torrent of emotions about the condition I was in. The police officers then continued to interrogate her about the cause of the accident. She told them that she drove through the intersection and tried to gun it to miss me, and that I had been driving at a high rate of speed to collide with her. Once they put me into the ambulance, the paramedics continued to secure me and started me on an IV (intravenous) of liquid morphine. They then drove me quickly to the ER at Riverbend Hospital.
Once I was in, they quickly tried to transfer me to a regular hospital bed, and I started to scream bloody murder from the agonizing pain while they were moving my leg. While still being in the neck stabilizer, they tried to put my leg back together by means of pulling it back into alignment. Once it was straight, they laid it on the bed. In the meantime, they were giving me the painkillers Dilaudid and Morphine. Then my brother burst into the room to see if I was ok. I started yelling at him because of the pain I was in, and he walked over to my side to comfort me by holding my hand. Shortly after that, my parents arrived to see how I was doing and to comfort me. Shortly after that, police officer came to talk to me about the accident. She started to ask me simple questions, such as if I had insurance on my motorcycle. I replied saying that I had taken the insurance off the motorcycle the day prior to the accident, because I was selling my motorcycle the very next day. Since I had taken off the insurance, I was charged with failing to insure a vehicle, especially because of the accident I was in.
The officer appeared to be livid when she was talking to me. I kept getting extremely flustered with her because she kept asking me countless questions about the accident, such as, what was going on, where was I going, and how fast I was driving. After she was all done talking with my family, the doctor, and me she then proceeded to leave the hospital, but not until she had given me a 980-dollar ticket. After that incident, everything became a blur to me till I became coherent enough to realize I had been booked into the Neurology Department on the sixth floor. Now I was able to see everyone that was with me in my room, which included my brother and parents. My brother had said to me that my ex-girlfriend wanted to come see me and that she was almost to the hospital. I started freaking out because I didn't want her there, and shortly after she came into the room she tried to comfort me. I tried to push her away and I shouted at her to leave me alone because I was in a relationship and didn't want to have anything to do with her.
After a half hour or so, I asked my brother to take her home and to take my car over to my girlfriend's work so she would be able to come see me at the hospital. He did all these things for me, and later that evening she arrived to see me in the hospital bed strapped up to several wires. I became incoherent after that. Once I became coherent, she came and told me that during that time the doctors had come inform us that they had to post pone my surgery for a few days, because it was Labor Day weekend and the surgeon being out of town. I slept nearly the whole time up to surgery, as I was on a constant supply of strong pain relievers. All the while Sarah, my girlfriend at that time was by my side. She slept on the couch never leaving my side, and stood by me the entire time, even when the doctors had to put a catheter in since I couldn't go to the restroom, thanks to me being on too many painkillers.
The excruciating part was they didn't have numbing jell and the painkillers weren't helping, so I was grasping Sarah's hand uncontrollably because of the pain. The day of surgery had arrived. I was woken up by Sarah, who was laying next to me; a nurse walked into the room to have me sign the papers to take me up for surgery preparation on the seventh floor. When I went into the room, my family was waiting quietly for me until I was wheeled out for surgery. The last thing I remember is having a mask put on me, and I was out. Everyone was waiting for me in the surgery area and was talking for a few hours. When I got out of surgery, the doctor called Sarah and let her know that I was out and had done fine. He said my bones were strong so it was hard during surgery to fix the broken ones, but he was able to do it and that I would be in recovery for the next couple hours. My family, including my mom, dad, brother, uncle and Sarah waited in my room for me. After three hours in recovery they took me back to my room. I was very loopy and slept most of the time. I had to remain in the hospital for a couple more days and had to do some physical therapy, such as using crutches and exercising my foot.
I later found out I had broken my tibia and fibula in a transverse fracture (straight across), so the surgeon had to put a titanium rod inside the bone marrow of my fibula to keep it straight and to make the healing faster. Once I started getting better at walking from the physical therapy, a few days after the surgery, they started to prepare me to be released from the hospital by giving me a lot of prescriptions, a cooling fan as a gift, and a giant foam support thing for my leg so I could keep it lifted to lower the swelling. I also borrowed their crutches. I signed a paper to be released from the hospital, and Sarah rolled me down to the car in a wheelchair. I got into the car and we were on our way home. Once being home, I positioned myself on the couch to become a couch potato for the next month, hardly ever moving because of the pain in my leg. During that time, I found out that my bike had been totaled from the accident and had been impounded at Dannevicks towing service.
I had to go over there to see my bike all mangled. The shifting pedal was broken off, there were dents everywhere, lights were busted, the tire rims were crushed in half, and many other things were broken. I had to pay Dannevicks money to just give them the bike since it had no value to me. I also found out that the lady that had hit me had been drinking and had smoked marijuana prior to hitting me, and also was not insured, along with being homeless living out of her van with no driver's license. She had been arrested that day not because of hitting me but because she had a warrant out for her arrest for assault in the second degree.
I also found out that my bill from the hospital totaled over 36,000 dollars. My medical insurance ended up paying for it after I told them that I had taken the auto insurance off just prior to the incident, so then they chose to cover it. I continued to be a couch potato at home; I never knew that breaking bones hurt this bad, especially since none of the prescriptions they had given me even worked. A friend gave me some stronger pills to take away the pain, and I could still feel the pain but nowhere near as much as before. I started to go to my doctor's appointments concerning my leg. They took the bandages off, showing that the entire leg was covered in severely deep, dark, purplish bruises stretching over to my other leg and up through my torso. It was also uncovered that they had made several incisions down my left leg with countless staples holding it together.
My leg was the size of a colossus watermelon. The doctor took an x-ray and then proceeded to tell me that my leg was healing very well. He then gave me prescriptions such a vitamin D and more painkillers. After my accident, I learned that though having a motorcycle is such a gift and an expression of free will, there is a risk of grave consequences. In my case a broken leg and possible trauma to the rest of my body. To this day, I still suffer greatly and have not fully recovered from the accident. Every day seems to be a new beginning, a small step of moving forward. Even though I went through such a traumatic experience, I am still planning on getting another motorcycle when I fully recover, if Sarah will let me.