Mountain Dew Essay Sample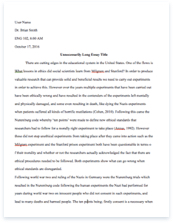 The whole doc is available only for registered users
OPEN DOC
Pages:
Word count: 746
Category: drink
Download Essay
Get Full Essay
Get access to this section to get all the help you need with your essay and educational goals.
Get Access
Mountain Dew Essay Sample
If you go to a dirt bike competition you see riders wearing gear by Mountain Dew. If you go watch skate boarders they also have Mountain Dew gear and are enjoying the caffeinated beverage. This is something that even if it's a Coca Cola sponsored event you still see Mountain Dew because this is something the younger generation drinks and likes to have as their main beverage. Does their campaign match their intended consumers, yes. Does the company make themselves different from the competition, yes. They do this by many different ways. The advertising campaign that Mountain Dew drives towards is geared more towards the younger dare devil consumers. Is this the only consumers they move towards, no? The article stated Mountain Dew is not geared for the blacks or Latinos. This is not the case. They seem to be focused on the younger generation not towards the races. "As sophisticated consumers influenced by advertising, especially Mountain Dew Soda and Nike's "Just do it" campaign, we suggest that those referred to as Generation X fit into a larger phenomenon we call the Dew (Do) Generation" (Renshaw 2005)
This statement is exactly who the target consumers are. Mountain Dew did try to have the rap artist Lil Wayne be a spokesperson for it, however in late 2012 and early 2013 they dropped the rapper because they feel one of his lyrics in his rap was not something Pepsi wants to affiliate with. This actual hurt the company because some of the heavy rap supporters feel freedom of speech is something they should as a major company honor. "This one-dimension is hyperreal because instead of moral worth tied to producing and accumulating commodities to create our identity; our moral worth is now linked to manipulating commodities to create an appropriated image which then becomes our identity. Who we are depends on our ability to skillfully participate in consumer markets in order to manipulate commodities for impression management." (Renshaw 2005) Mountain Dew sets itself ahead of the rest of the competition. It is not a cola or dark beverage. It is a high caffeine drink that is something for those that want a high or a natural pick me up. It is not marketed as an energy drink but it is a drink to help the consumer get a little bit of a sugar and caffeine pick me up.
These benefits of the soda are communicated very well through the advertising of the product and just by the word of mouth. However it is not warned that it is highly addictive and that the sugar is the number one soft drink that causes cavities if you do not drink responsibly and follow good oral hygiene. To make this a more universal appealing beverage it could have a campaign not just directed towards the younger generation. The ads could show older individual drinking the beverage. They could also throw in the advertisement about the decreasing use of sugars to better alternative, however that could also be a bad thing because it could alter the taste of the beverage. This may detour many drinkers from the beverage. Communication channels need to continue to be the radio, television, and also the sponsorships that the beverage currently does.
This has worked very well for the company and this is something that the younger generation sees most often. They could also start advertising in other areas where the older generation would see. This is something that is important to get the older population into the beverage. Some older individuals stop drinking the soda because of health issues like diabetes; however you still have some of this generation seeing the diet as an option because of the taste and less sugars. I am not a huge Mountain Dew drinker, I do like it but it's not a choice of soda because of the sugar content and being a dental assistant for so many years I have seen the issues that this particular beverage causes. This is something I have to deal with because my husband is a huge mountain dew drinker and refuses to drink the diet version.
References:
Renshaw, S. W., & Woodward, J. R. (2005). THE DEW (DO) GENERATION: EXPLORATIONS IN IDENTITY AND SOCIAL ACTIVISM. International Journal of Humanities and Peace, 21(1), 44-46. Retrieved from http://search.proquest.com/docview/207682690?accountid=32521 Mountain dew and friends to kick off 'this is how we dew'. (2012). Entertainment Close – Up, Retrieved from http://search.proquest.com/docview/1006600047?accountid=32521