MSc in Healthcare Management Essay Sample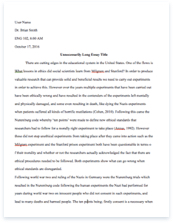 The whole doc is available only for registered users
OPEN DOC
Pages:
Word count: 11770
Category: health
Download Essay
Get Full Essay
Get access to this section to get all the help you need with your essay and educational goals.
Get Access
MSc in Healthcare Management Essay Sample
Section 1 Introduction
1.1 Introduction to Quality in care homes.
"Quality" is an abstract term that is difficult to describe in absolute terms because the context in which it is being considered means that it will mean different things to different people.  Crosby (1979, p9) defines it as "conformance to requirements" but in the context of a required outcome without consideration of how that outcome is achieved.  Crosby's definition was devised for manufacturing processes where the outcome is critical but not necessarily the methods used.  Another, at first sight appropriate, definition (Ovretveit, 1992, p2): – "Fully meeting the needs of those who need the service most, at the lowest cost to the organization, with limits and directives set by higher authorities and purchasers", which, although written in the context of health care delivery, appears to overlook the obvious inconsistency that "lowest cost" will not be best quality in most cases. Nor is it possible to fully meet needs in all cases.
During the early nineties local authorities were responsible for the regulation and inspection of residential homes within the public and independent sectors, the responsibility for the process within nursing homes resting with the local health authority. The regulation and inspection of care homes in this way resulted in inconsistencies between health and social services locally and fragmentation and variations in interpretation of regulation guidance nationally. There were also concerns that the local authority had the potential to lack an independent stance when inspecting or commissioning services from its own organisation (Means et al.2003).
The Conservative Government of the day recognised that care services had developed significantly to meet increasing care needs reflected in population and demographic changes. The regulation of these services however, had not developed at the same pace, in fact some services, particularly around domiciliary care were unregulated having been introduced ahead of legislation (Means at al, 2003). Tim Burgner, an independent assessor, was asked by the government to undertake a full review of all inspection processors in the social care and nursing home sectors. His report was published in 1996.
This investigation will look to expand on the perceptions of individuals who are engaged in the provision of care and whether they regard outcomes as more important than the methods used.  For example current inspection regimes have the potential to encourage an approach that focuses on meeting the formal regulatory requirement rather than encompassing the pathway that leads to the achievement of the measured target (CSCI, 2004).
It is widely appreciated that the quality of personal and health care can vary between the establishments that provide it.  Most people know when they are getting a good quality of care and when it is poor, the difficulties presented with the concept of care lie principally in its definition and its measurement so that a baseline of expectation can be set and then quantitative comparisons made.  This research will aim to address the issues impacting on the effectiveness of target setting and measurement.
There is a need to look at this previously neglected area of research critically in order to address a recent increase in awareness of how various aspects of care are provided and monitored.
Public awareness of underlying problems has been raised through recent press interest in a few exceptional cases.  Womack (2006a) described recently in the Daily Telegraph how some care home residents were being denied human rights, failing to receive basic hygiene and nutritional care. Many professionals working the care environment also realise that they are not being provided with some essential tools to contrast and compare quality in the many facets of care delivery where such tools would be able to help improve working practices.
Some small independent care providers are reliant on outside practitioners for guidance and support to enable them to keep abreast of the latest thinking regarding most aspects of care development. There is a need for a structured learning resource to be made available that recognises the isolated situation in which some care providers find themselves working.  In these cases they often find themselves unable to appreciate the wider context of some of the formal processes they are expected to undertake.
1.2 Select Reviews of Literature
This dissertation will be based on a literature review that will aim to gather a full range of ideas, examples and existing practice from the care industry, focussing on homes that provide care for adults.  The review will therefore be very wide in scope and will aim to cover all possible examples of care settings that might yield appropriate information.
It is anticipated that the major input to the information base will come from journal articles and government based institutions where official and legal documentation will be available.  Formally published books are likely to be few in number in the UK but international sources will be investigated as it is known that some particularly relevant work has been done in this area abroad. Care home organisations and interest groups frequently hold conferences and may publish material and advice internally.  This could also provide informative research material.
1.3 Aims and Purpose
A principal aim of this research will be to establish whether it is possible to draw together a general consensus of opinion about what is and what is not regarded as quality in care homes and whether a distinction between the two extremes can be defined – when is the line crossed, is there a line to be crossed or does the grey area between make this an impossible objective to achieve?
National minimum standards agreed by the Government resulted in the regulatory body, Commission for Social Care Inspection (CSCI) being created in 2004 to inspect care homes utilising a formal and rigid scoring system to ensure that enough boxes were ticked during inspections to give an indication that these minimum standards achieved (CSCI, 2004). Their initial remit was not to inspect more widely, indeed the framing of the enabling legislation actually legally constrained their scope.
This constraint meant that they did not meet individuals to gather views of the quality of care they received whilst living in the facilities being scrutinised, this would have resulted in a much fuller picture of standards of care being ascertained. The methodology originally used by the CSCI, therefore overlooked some quality of care issues that are critical in ensuring a good quality of life of those being cared for.
The CSCI recognised this and set out to modernise their inspection process by publishing a consultation document (CSCI, 2005).  The consultation set out suggested changes that would help the CSCI to meet the Government's 10 principles for inspection. (Office of Public Services Reform, 2003) The Department of Health acted on the responses by changing the regulatory framework to allow a change in the frequency and type of inspections.  This change allows a higher frequency of inspections where standards are thought to be at risk of being, or actually, below required minimum standards. (CSCI, 2006)
Although the CSCI has recognised the problem and has taken steps to address their operational methods there is an opportunity to contribute to the knowledge bank through focused research.  In general those who receive care in homes are much more vulnerable to poor quality standards and often lack the ability to take individual action to rectify obvious shortcomings – even if they are perceived.  Recent press coverage has highlighted the fact that problems exist and has put this issue firmly on the public agenda. Womack (2006b) recently reported in the Daily Telegraph how almost half of all care homes were failing to carry out adequate staff vetting procedures rendering vulnerable care home residents at potential risk. The approach adopted by the CSCI is to throw the onus on care service providers to improve quality, the assumption being that they will recognise weaknesses honestly and be prepared to act on them. (CSCI, 2004)  The proposed output from this research will aim to fill a perceived knowledge gap through its intention to facilitate the sharing of good practice.
Although the principle focus will be care of the elderly the research effort will seek to encompass other settings such as the physically disabled and adults with learning disabilities as some of the aspects of care in these areas will offer relevant read-across to the elderly situation.  In this way it is anticipated that the evidence base will be maximised to enable robust conclusions to be drawn and improve the eventual output.
1.4 Project Design and Management – Literature Search
At the outset of this project the quantity and quality of material that might be available is not known.  The initial work will concentrate on identifying potential areas where published research, guidance or official documentation may be found.  This initial search will need to be wide ranging to establish whether relevant literature is available in abundance or quite restricted.
Potential sources will be identified and listed by a thorough review of websites and library material that look to have the potential to contain useful material. Book abstracts, conference proceedings; journals and statistical and official publications are likely to produce an initial indication of the breadth of information available.  This initial stage will include contacting groups who work in associated fields of interest such as Age Concern and English Community Care Association and searching electronic databases.
Books will be located by searching catalogues, bibliographies and citation indexes.  An initial starting point will be the online public access catalogues at academic libraries where searches will be undertaken using, authors, titles and key words to establish a list of potentially useful publications.  The use of a well thought out search vocabulary will help to ensure that most potential sources can be identified in this way. (Hart, 2001)  The search vocabulary will be continually reviewed and updated as new leads or ideas develop.
Robson (2002) suggests that in real world research it may be difficult to locate references that are central to the subject area and that citation indexes can be a useful source of information that lead from one publication to another over time.  Citation indexes are therefore very likely to expand on the book population identified and will enable further ideas to be developed and enable a better understanding of the depth and breadth of available literature (Hart, 2001). Citation indexes will also be used to locate book reviews that will give a good indication of opinion of the referenced material by peers of the author.
Journals will offer up to date sources of information and debate on "quality" and the related issues that this dissertation will need to cover.  The main tool used will be a search of indexes and abstracts – once again utilising a well-developed search vocabulary.  The use of an on line indexing and abstracting service covering the social science and humanities fields will be useful, this is will be based on the existing subscriptions services provided by the University library in relation to journal and article searches provided by the main publishers.  As the area of interest covered by this research is currently developing and increasing the use of a current awareness service will also need to be considered in order to keep abreast of recent developments (Hart, 2001).
Some resource is likely to be found in grey literature such as conference papers and newspaper articles and will be difficult to find using the traditional library techniques described above.  It is possible to obtain conference material or references from the British Library (Hart, 2001) but a more productive approach for the topic area being research for this dissertation will be to focus attention on organisations or groups that are known to have an interest in it.  A comprehensive list of these will be compiled along with the contact details and names of individuals most likely to be able to supply information.  Websites will also be comprehensively searched for information regarding conference events that have already taken place or are planned in the near future.
Archive material from British newspapers is available from the British Library Newspaper Library and will be searched online using a pre-planned search vocabulary.  Newspaper articles will give information about events that may need to be followed up separately – for example a change in Government policy or comments about public concern.
Statistical and official publications are very likely to provide information to help understand current key issues and debates.  Quality of health and social care is climbing the political agenda so Government Departmental information will be a good source, as will reports of parliamentary debates via Hansard.  The Office for National Statistics publishes information regularly on major topics dealing with social and health issues and trends in the UK drawing information from all Government departments.
1.5 Project Design and Management – Data and Information Management
It is expected that the literature search phase of this project will create several hundred separate sets of data and it will therefore be essential to create and maintain a well organised logical and accurate data and information management system.  It will not be possible to created accurate citations without such an organised system (Hart, 1998).
A comprehensive search diary will be maintained to keep an accurate record of how when and where information was found.  The diary will include the date and time that the reference was located and if it was a word search, the vocabulary used.  A record will also be made of the location.  At the time a potential reference is located it will be given an initial screening and assessed for further consideration at that time.  This initial screening will be designed to create a wide potential subject area which will then be narrowed further when a sufficient amount of data has been gathered to enable decisions to be taken on where any narrower scope of investigation may prove to be most effective.
Electronic word searches usually identify many thousands of potential links, not all of which can effectively be followed up – some links also reveal further links with more potentially useful information.  Potential leads that time precludes from including in initial sifts can be relocated through keeping an accurate record of word searches or by saving particular links for future use.   In this way it will be possible to revisit particular lines of research if necessary.
It is anticipated that most information for this dissertation will be stored electronically on a laptop computer.  Back-up copies of all information will be made onto a removable storage device daily.  Electronic storage will be principally in Microsoft word format and the information gathered through word searches or by locating websites will be accumulated by cut and paste into a range of word documents covering appropriate subject areas.  A record of the appropriate hyperlink will also be kept so that the site can be revisited if necessary.  The range of appropriate subject areas will be developed as the information is accumulated. The word documents will be kept for later review.
The search diary will be kept in both hard copy and electronically – the paper copy will only be used when the laptop is not available and notes will be transferred daily as necessary.
Book extracts and journal/newspaper articles that are not available electronically will be catalogued and stored in magazine boxes – the catalogue will be kept electronically. Correspondence will be scanned and stored electronically.
1.6 Project Design and Management – Review of Literature
The purpose of this project is to define the meaning of quality within the subject area chosen and to determine whether it is possible to identify the range of acceptable practice.  Identification of unacceptable practice is also an aim but the compilation of best practice examples will offer the best opportunity to relate the outcomes to the current working environment.
There is a wide range of opinion regarding what quality is and the literature search on this topic will provide information that is partly conceptual and partly experience and examples of current practice.  The items identified during the search phase will be carefully analysed to construct and develop a mind map of common threads and ideas relevant to quality and its application in practice (Buzan & Buzan, 1993).
The items found during the literature search will be assessed against the following questions:-
Does this cover the topic of quality in a setting appropriate for this research?
Does it include an explanation, description or definition of what quality is?
Are there examples of good practice and are these potentially useful elsewhere?
Are there examples of poor practice?
Is this a new concept or line of thinking or part of a repeated pattern?
What category of literature does this belong to – for example is it in relation to legislation, developing practice, discussion?
This will enable items with related information to be compared and contrasted to analyse similarities and assess whether these aspects are widespread or confined to particular areas of care – for example only certain types of care setting.
Good practice examples will be collated and assessed to establish whether they may be suitable for inclusion in the proposed "Guidance on Best Practice".   Poor examples will also be systematically recorded to establish whether there is patterns of behaviour that can be identified which might enable some remedial action to be devised on a generic basis.
1.7 Ethics
The project will not gather data on any individuals and there will therefore not be any data protections issues to address. The coverage of the literature will need to be thorough and unbiased, and as far as possible include recent thinking on the subject area so ensuring that it is up to date (Pollit – O'Hara. et al, 2001).
The integrity of the research will be maintained by ensuring that the literature review is thorough and does not include items selectively other than through a pre-determined set of filter questions.  In this way any pre-conceived ideas or personal bias that might exclude otherwise useful items will be minimised.
Source material will be fully recognised and referenced to the highest standards ensuring that other people's work is fully represented and therefore not plagiarised (Hart, 2005).
The quality of the literature reviewed in this project will be scrutinised against vagueness, tense, written language used etc. The literature will be critically evaluated to the highest standards ensuring that any weakness in the work is fairly appraised and respectfully reported.  Wherever possible, source material will have the highest quality of professional input and academic credentials.  This will be achieved by ensuring that it is obtained from appropriate credible sources, for example not using tabloid newspaper articles or anecdotal reports to support critical elements of the conclusions, (Hart, 1998) although newspapers will be useful sources of public concern and opinion.
1.8 Critical Commentary
This project aims to improve awareness of quality issues in adult care homes.  This is needed because at present there is a wide variation in standards of care and a gathering concern regarding some aspects of poor practice resulting in substandard care.  This encouragement of the adoption of best practice methods, I believe, is likely to result in a general improvement in care standards and a consequent lowering of hospital admission rates.  For example if nurses and care staff are given the tools to recognise the onset of a reversible medical condition in someone, so preventing exacerbation of that condition, the individual can receive treatment within the home rather than requiring acute hospital care later.
The proposed area of investigation for this work may not reveal as full a range of situations or areas of practice as are needed to provide a sufficiently robust evidence base to achieve the project aims as stated.  The work will be continually reviewed to ensure that good evidence is being found and that reasonable conclusions can be drawn.  The scope of the work may need to be expanded in the eventuality that a lack of information means that the outcomes may not be solidly grounded.
Section 2 Literature Review
2.1 Definitions of Quality
In this modern life, we hear the word 'quality' uttered countless times in a single day, whether they are in our offices, schools and our homes. Quality represents something that people desire. Having features of quality within products, services and conditions means having something we need to be satisfy and happy. Nevertheless, to identify and measure features of quality is something that is rather complicated, depends on the context of discussions (Berg, 2001). In this discussion of how quality in home health care, we also find the challenge of identifying what is perceived as quality in health care.
"Quality" is an abstract term that is difficult to describe in absolute terms. It is a concept that is applied in a variety of situations and, due to the wide range of contexts in which it is applied; it means different things to different people.  Crosby (1979) says, "Quality might not be what you think it is", which is the title of chapter 2 of his book. He goes on to explain that, for example, the phrase "Quality of life is a cliché because each listener assumes that the speaker means exactly what he or she, the listener, means by the phrase" (Crosby, 1979. p17).
So difficult is the concept of quality to capture in one general definition that, when researched, the number of versions in existence is surprising.  A simple search on the Internet for "quality definition" reveals many different explanations of what quality might be when considered in different contexts.  Some examples are: –
Quality refers to the inherent or distinctive characteristics or properties of a person, object, process or other thing. http://en.wikipedia.org/wiki/Quality
The totality of features and characteristics of a product or service that bear on its ability to satisfy stated or implied needs. http://www.chesapeakebay.net/info/qa_glossary.cfm
Meeting expectation and requirements, stated and un-stated, of the customer. http://www.vmec.org/glossary/
Conformance to requirements or fitness for use. Quality can be defined through five principal approaches: (1) Transcendent quality is an ideal, a condition of excellence. (2) Product-based quality is based on a product attribute. (3) User-based quality is fitness for use. (4) Manufacturing-based quality is conformance to requirements. (5) Value-based quality is the degree of excellence at an acceptable price. http://scrc.ncsu.edu/public/DEFINITIONS/P%20-%20R.html
The totality of features or properties of an entity that bear on its ability to satisfy stated and implied needs (the ISO 8402:1994 definition). http://www.nswfitc.com.au/a/1855.html
Moullin (2002) identifies that the problem is not that there are a number of definitions in use "but that many of these definitions give very different messages to managers about what quality really means" (Moulin, 2002. p7).
2.2 Developing Ideas on Quality
Juran (1989) gives a useful short history of quality concepts describing how, prior to the 20th century, consumers assured that they obtained quality products by simple inspection on purchase in the market place.  At this time the concept of craftsmanship also enabled buyers to rely on the reputation of the individuals who had produced the goods because they had served an apprenticeship and developed high skills, so assuring quality.
The industrial revolution and introduction of mass production techniques not only destroyed the livelihoods of many craftsmen it also made quality products more difficult to buy with any degree of confidence.  In the first half of the 20th century the introduction of inspection departments into factories that were mass-producing goods was not aimed at improving quality but at eliminating defects.  The inspection departments later became better known under the name of quality control or quality assurance departments but retained their principle function, which was to inspect and test the product so ensuring that the risk of a defective product reaching a customer was reduced (Juran, 1989. p6).  However, early quality control approaches did nothing to improve the manufacturing process itself and so there was no basic improvement in overall quality, or therefore a parallel improvement in efficiency leading to higher profitability.
The quality (improvement) movement was started by the Japanese soon after the second world war in 1946 (Jackson, 2001) when they were faced with having to compete on international markets to rebuild their manufacturing industry on the back of a pre-war reputation for exporting poor quality goods (Juran, 1989).
As a result of extensive research and some innovative thinking the Japanese created a revolutionary approach to quality which was decisive in giving them a quality advantage over the western economies that was not recognised for decades (Juran, 1989).  All early thinking into quality improvement in the USA and UK was therefore focused on the manufacturing industry in response to the post war Japanese approach.
Philip Crosby (1979, p9) published one of the first popular books on quality; he later set up his own management consultancy business to advise companies on quality issues.  Crosby defines quality as "conformance to requirements" but this was in the context of a manufacturing process where there was a need to produce a required outcome.  So definite was Crosby that his definition was right that he suggests that "whenever you see the word 'quality' read 'conformance to requirements (Crosby, 1979, p17). Crosby agrees that there is no obvious method of measurement for quality but in spite of that still says that it has to be measured.  Measurement is necessary for Crosby because he asserts that "Quality is Free" (which is the title of his book) and that it has to be measured to prove that.
In addition to looking at defects that occur during the manufacturing process Crosby suggests that the gathering of lots of data relating to the non-manufacturing process is also needed to establish a full picture of what is going wrong in an organisation.  Accounting, ordering and payroll errors are all examples of areas where Crosby says there is a need for measurement and that this data should be published on highly visible charts.  The approach here is clearly that if something can be measured then measures it, publicise it and aim to improve performance on it. In this way Crosby's approach would draw the whole workforce into having some responsibility for quality and the principles of total quality management (TQM) were introduced.
Because Crosby's definition of conformance to requirements was devised for manufacturing processes where the product must meet a specification (requirement) he is really describing quality assurance where quality can only be assessed in terms of a direct comparison with a standard, otherwise it is not possible to say that a required standard has been met, or not met in the case of defective items.  The weakness with this approach is that if the specification is wrong then, although quality assurance targets may be met, the outcome may be of poor quality in terms of fitness for use and customer satisfaction (Straker, 2001) Crosby's definition does not therefore stand scrutiny if we are looking for an all encompassing form of words that take into account the needs and opinions of people – the end users – the customers.
It appears that in the early days of quality development, quality professionals focussed on product and quality assurance without giving much thought to the customer.  (Straker, 2001) Joseph Juran recognized this weakness and defined quality as "fitness for use" (Juran, 1989, p15) with an understanding that this is determined by taking into accounts the needs and expectations of customers. In this way customers were being recognised as having an input.
However, Juran also recognised that individuals perceive quality in many different ways.  An example might be that the cost of a car is considered by some people to be a measure of its quality.  However, an inexpensive car may still offer similar, or better, fitness for use characteristics for some customers and therefore, under the Juran approach, be better quality.  Cost in this context is not necessarily an appropriate measure of quality whereas value for money would be.  Juran, therefore, still assumes that manufacturers or service providers understand how a product or service might be used or experienced by an individual (Straker, 2001).
Although defining quality as "fitness for use" Juran recognises that agreement on what is meant is still difficult and imprecise.  He qualifies his own definition by saying that there are the following sub-definitions: "product features that meet customers needs" and "freedom from deficiencies" (Juran, 1989. p16).  A product feature being further defined as a property that is possessed by a product that provides customer satisfaction.
Another definition, which was developed specifically to address problems of defining quality in the health service, is:- "Fully meeting the needs of those who need the service most, at the lowest cost to the organisation, with limits and directives set by higher authorities and purchasers", (Ovretveit, 1992, p2).
Ovretveit's definition is an attempt to accommodate several different aspects of health care delivery into one all encompassing phrase. There was a realisation that different people have different objectives and that this leads to different perceptions about quality. Ovretveit approaches the problem from the point of view that a definition of quality should give a good indication of what needs to be measured and that it should also be one that addresses three basic aspects of health care.  The views and needs of patients, the objectives and opinions of professionals and the over-riding need to achieve value for money by reducing waste and inefficiency.  Ovretveit's definition combines the three elements to define the required outcome as a quality driven, professional service giving patients what they want and need at the lowest cost (Ovretveit, 1992).
Ovretveit's concept of integrated quality development enables a complex service delivery organisation to achieve high quality in all three dimensions at the same time. His approach of ensuring that quality activities are performed in the right way, then there is no trade-off between increasing patient satisfaction, improving professional outcomes, and reducing costs.
The driving force behind Ovretviet's interest in this field was a belief that the quality principles that had been developed in a variety of organisations over 60 years had resulted in a "quality approach" which could be applied in health services and that "continual quality improvement comes from giving people new methods and skills…not from inspection and standard setting…" (Ovretveit, 1992. p1).
In his preface to his book "An Introduction to Quality Methods for Health Services" Ovretveit expresses concern that a bureaucratic NHS culture that adopts inspection and standard setting from above and overlooks the need to change human attitudes and behaviours would undermine the quality approach which he believed was essential to achieve the organisational changes needed.  He also set out the need for quality improvement to be driven by the service provider not the customer.
Harvey (1995) took the concept of fitness for use and applied it outside manufacturing, specifically in the field of education, describing quality as "fitness for purpose" where this means the fulfilment of a specification or the achievement of stated outcomes.  This defined quality in terms of fulfilling a customer's requirements, needs or desires. So in this model of quality the customer specifies the requirements that are to be achieved. In education, fitness for purpose is measured against the ability of an institution to fulfil its mission statement (Harvey, 1995).
Straker (2001) tracks the evolution of the formal definition of quality, noting that the word "entity" is used in place of "product or service" in the 1994 and 1986 versions of ISO 8402 respectively, and also introduces the concept of an "implied need" in the later version (ISO 8402, 1994). The use of such words and phrases tends to broaden out the definition in recognition that quality is much more than something that lends itself to easy definition and measurement.
ISO 9000 goes further by generalising the definition to "the degree to which a set of inherent characteristics fulfils requirements".  ISO 9000 also widens the stakeholder population by referring to "customers and interested parties"(ISO 9000, 2000).
Juran's approach is complemented by more recent articles where quality is described as being obvious when it is seen or experienced, thus defining it in terms of an individual's own perceptions which is a subjective approach. Harvey (2004) acknowledges that quality is thought by some to be too complicated to define in absolute terms but he acknowledges that there is a need to measure it.  This need is not necessarily driven by those involved in a process or delivering a service, but more as a controlling mechanism for those charged with ensuring an overall improvement in quality – how do you know something has improved if you cannot measure it?
Harvey also makes the critical observation that "quality" is different to "qualities".  Quality issues in the delivery of services such as education or health care are usually closely aligned with issues of standards. The qualities of something can usually be measured and in the sphere of service delivery this can be used to set standards, which have to be met to reach a certain, defined or acceptable level of service. (CSCI) In these circumstances it is not quality as such that is being assessed but the degree to which the service deliverers are meeting, or exceeding, standards.  These measurements therefore have little to do with quality but more to do with the gathering of information, which can be converted, into outcome indicators for comparative purposes.  "Qualities" are the expression of measurable parameters, whereas "quality" is the fundamental embodiment of character. (Harvey, 2004)
It is clear that attempts to "measure" the quality of service delivery through the gathering of data in a statistical format and then comparing it against benchmarks or minimum standards cannot take into account the perceptions of individuals upon whom the service impacts.  There is therefore a significant risk that even if standards are met the achievement of an acceptable level of quality cannot be guaranteed.  It is critical that in order to ensure a good quality of service the correct parameters need to be chosen and appropriate levels set within them.
2.3 Customer Expectations
In the 1980s Professor Noriaki Kano (12Manage) developed theories on quality that started to introduce customer needs and expectations as a parameter against which to measure quality.  Kano developed a model that differentiated between different types of attribute of a product or service that had a relationship to a customer's appreciation of its quality.  In doing this Kano recognised that quality is a perception of individuals and that it is difficult to understand this perception clearly unless some structure is applied to it.  He developed a graphical representation of the model to help to explain customer satisfaction and how it relates to quality; in the graphic he uses product functionality as a proxy for quality.
Kano proposed that a product or service has three different sets of characteristics that together add up to define the level of quality that it achieves or provides:- Basic Factors, called "must-haves" which do not because an increase in customer satisfaction if they are present (or exceeded) but cause dissatisfaction if they are absent or lacking.  Basic factors represent the absolute minimum specification and are taken for granted by the customer as being pre-requisites for the product or service being provided.  These are factors to which the customer is neutral if they are presented or executed significantly better than the absolute minimum that is expected.  The specification for the product or service that provides these basic factors is regarding as being the entry level to the market and is analogous to Juran's "fitness for use".
There are also Performance Factors that improve satisfaction in proportion to the level to which they are present – ranging from dissatisfaction for a poor or low level of performance to high satisfaction where performance is high. These characteristics are directly correlated to customer satisfaction. Increased functionality or quality of execution will result in increased customer satisfaction. Conversely, decreased functionality results in greater dissatisfaction. Product price is often related to these attributes.
The third set of characteristics suggested is called Excitement Factors, these do not cause dissatisfaction if they are not present but increase satisfaction levels where they are.  These factors are usually not expected by the customer and usually result in an increased perception of quality when they are encountered. If a product or service does not include an excitement factor customer satisfaction will not fall below the neutral level. Although these features are sometimes called unknown or latent needs, when customers are aware of their availability they are willing to pay a price premium for them.
A feature of Kano's model is that, due to the changing needs and expectations of customers over time, excitement factors gradually come to be expected and will then fall into the category of basic factors (Moultrie, No date). The Kano methodology for assessing where an individual's opinions about quality lie relies not on the measurement of parameters but on the gathering of views and opinions from customers in a very well defined and structured process.
Moullin's explanation of a consumer's perception of quality expands on Kano's model by stating, "The quality of a service or product is not just determined by the customer's reaction to it – it also depends on the customer's expectations" (Moullin, 2002. p 24).  He takes this further by explaining the "moment of truth" analogy introduced by Normann et al (1978) where the customer or the receiver of a service is at the point of realising what quality of service is being provided.
The three outcomes: –
The customer gets less than expected and is disappointed;
The customer gets what is expected and is satisfied; and
The customer gets more than expected and is delighted.
The read across to Kano's model here is significant in that this perception of quality is now totally reliant on the reaction of the customer and is not measurable in traditional terms.  The moment of truth for products occurs on receipt of the goods and is an instantaneous reaction which has its impact over a very short period, conversely the delivery of a service, particularly in health and social care is ongoing and happens over a period of time, often many years, with many moments of truth within which to assess and appreciate quality.
"There will be a large number of moments of truth that will influence service users' perceptions of the service" and there is "a need to manage all these moments of truth to ensure they give customers or users a positive experience"(Moullin, 2002, p26).
2.4 The Quality Gap
There are also parallels between Kano and Moullin in describing the continuing need to improve service provision.  Moullin refers to "Bridging the quality gap" Moullin, 2002, p32) by appreciating that the expectations of service users and patients continually increases and that the services being provided also need to improve at a similar pace in order to avoid creating a gap between quality expectations and what can be provided.  Kano describes this as the excitement factor becoming the basic need. (12Manage, No date)  Parasuraman et al (1985) compare the expectations of customers regarding the service they expect to that actually received, defining the difference as a measure of service quality.  Simplistically, Moullin describes this graphically as shown if Fig 2.
Figure 2. Moullin's Quality Gap Model (adapted from Moullin 2002. p32)
Parasuraman et al's gap analysis (described in Moullin, 2002, p33) sets out a more sophisticated model that takes into consideration other factors that might have a bearing the creation of "The Quality Gap" or measure of service quality and enables an analysis as to how the gap might have developed.
Moullin defines 4 basic ways in which a quality gap can be created.  Firstly, it can be caused through a miss-match between what consumers actually want and what service providers or manufacturers believe they want. The "we know best" attitude, secondly, there is a risk of incorrectly translating needs, which are understood, into a specification or set of standards to be met that do not actually meet those needs.
That is, providers are aware of the customer's needs but do not address this adequately through poor specification setting or poor communication.  Thirdly, the specification may be right but the service delivery or product falls short of it. This may be due to any number of reasons such as poorly trained or motivated staff or insufficient resources. The final gap occurs when a product or service sells itself on a set of qualities or promises that it then fails to deliver.   An example of this would be over-optimistic advertising.  The Quality Gap itself is the culmination of one or more of the above 4 basic deficiencies in service provision or product supply.
2.5 Products, services and public services
There are significant differences between 'products', 'services' and 'public services' and a different approach to quality issues is needed for all three (Gaster and Squires, 2003). Products are tangible and usually conform to a specification making them suitable for "quality control" techniques to cut down waste and ensure a final product that meets its specification whist ensuring maximum profit.
This accord with the early definitions of quality set out by Crosby, Juran and others.  Gaster and Squires describe services as intangible products (Gaster and Squires, 2003, p7) which produce a need to apply different criteria to assess quality.  The process of delivering a service impacts on the user's perceptions of quality and is therefore part of the quality experience that cannot be separated from the outcome.  It is this overall perception that influences whether or not a particular supplier will achieve a repeat order due to having fallen below, met or exceeded expectations.
Gaster and Squires suggest that public service is different again in the way quality should be addressed. The profit motives driving private sector performance and the need to improve quality are replaced by the public service ethos, which relies on the motivation of individuals to serve the public, not for their own gain or profit.  They argue that because public services are generally provided through direct taxation and not by individuals who assess the options available and make a conscious choice, then there is a need for much more active engagement between service provider and user and that this should be a continuous process.
2.6 Quality in Health and Social Care
Moullin (2002) looks at Juran's fitness for purpose definition of quality (Juran, 1986), which has its roots in the manufacturing sector and concludes that it does not transfer very well into the service sector even though it can be useful in determining some of the more technical aspects of care, such as drug and equipment use.  He also criticises Crosby's conformance to requirements definition (Crosby 1979) because it does not take costs into account.  Because organisations have to balance the costs of service provision with the needs of individuals
Moullin suggests that "Meeting customer requirements and expectations at an acceptable price" (Moullin, 2002, p14) is more appropriate for health and social care also recognising that customer expectations need to be taken into account.
This definition is more in line with that of Ovretveit (1992) that has been discussed earlier.  Moullin identifies that Ovretveit's definition relies on "higher authorities" setting limits and issuing directives and the definition therefore assumes that these higher authorities genuinely have the commitment to or understanding of the needs, of service users and put their requirements at the forefront.  If this does not happen then either Quality Gap 1 (no understanding of needs) or Gap 2 (understanding but no translation into correct specifications) already exists and users' expectations or needs will not be met.  Moullin addresses this weakness by amending his definition for social and health care to "Meeting the requirements and expectations of service users and other stakeholders while keeping costs to a minimum" (Moullin 2002, p15).
2.7 Current Methods of Measuring Quality in Care Homes
This investigation will look to expand on the perceptions of individuals who are engaged in the provision of care and whether they regard outcomes as more important than the methods used.  For example current inspection regimes have the potential to encourage an approach that focuses on meeting the formal regulatory requirement rather than encompassing the pathway that leads to the achievement of the measured target (CSCI, 2004).
It is widely appreciated that the quality of personal and health care can vary between the establishments that provide it.  Most people know when they are getting a good quality of care and when it is poor, the difficulties presented with the concept of care lie principally in its definition and its measurement so that a baseline of expectation can be set and then quantitative comparisons made.  This research will aim to address the issues impacting on the effectiveness of target setting and measurement.
There is a need to look at this previously neglected area of research critically in order to address a recent increase in awareness of how various aspects of care are provided and monitored.  Public awareness of underlying problems has been raised through recent press interest in a few exceptional cases.  Womack (2006a) described recently in the Daily Telegraph how some care home residents were being denied human rights, failing to receive basic hygiene and nutritional care. Many professionals working the care environment also realise that they are not being provided with some essential tools to contrast and compare quality in the many facets of care delivery where such tools would be able to help improve working practices.
Some small independent care providers are reliant on outside practitioners for guidance and support to enable them to keep abreast of the latest thinking on most aspects of care development. There is a need for a structured learning resource to be made available that recognises the isolated situation in which some care providers find themselves working.  In these cases they often find themselves unable to appreciate the wider context of some of the formal processes they are expected to undertake.
Chapter 3: Context chapter
3.1.      Home Care Services
The definition of home care market is often correlated to social care because the nature of activities performed within this health care segment. Most of the social care in this country is provided informally by friends and families. The remainder is provided formally by public or private sector organizations. There are actually many types of home care services, the ones that are provided on people's own home, ones that are provided in residential establishment or the ones that are provided in day care facilities, etc.
Home care is a segment in healthcare industry that covers a wide range of health and social services that are provided in the home of the patients. The term home care is often confused and used interchangeably with nursing home. The services provided in home care can range from supportive care service to and actual skilled care service. While supportive services can be performed by family members or non-medical hired help, skilled home care is typically delivered by nurses, certified nursing assistants and therapists. In the year 2000, a survey revealed that there are more then 18,000 home care facilities.
The home care service is a segment of the whole spectrum of health care industry. It represents a significant portion of health care activities provided to the society in common. Home care are commonly provided by relatives or family members, nevertheless, as the need for more careful and professional care is required, family member turned to organizations that provide them with quality home care services. Nevertheless, there has been increasing concerns in the community regarding the quality of these services ('I Was Shocked', 2007; 'Older Patient's', 2007). This issue has actually been around since decades ago when the concept of home care centre was started to become popular in the healthcare industry.
This issue is important because acknowledging people way of living, a significant portion of our society will depend upon these home care services to have a decent life. Elders and disabled persons are often left without family members to care for them, and therefore, the presence of responsible and good quality home care services determines the fate of a notable portion of citizens worldwide. Furthermore, acknowledging that the generation from the Baby Boom phenomena is now nearing old age, the portion of citizens in some region that requires quality home care will develop.
3.2.      Patients
The UK has an ageing population. There are a higher proportion of older people in the community than ever before. A century ago only one in 20 people were over 65, today one in six are over 65. It is expected that, by 2051, a quarter of the population will be over 65.
3.3.      Models of Quality of Home Care Services
In this modern life, we hear the word 'quality' uttered countless times in a single day whether they are in our offices, schools and our homes. Quality represents something that people desire. Having features of quality within products, services and conditions means having something we need to be satisfy and happy. Nevertheless, to identify and measure features of quality is something that is rather complicated, depends on the context of discussions (Berg, 2001). In this discussion of how quality in home health care, we also find the challenge of identifying what is perceived as quality in health care.
There are various models of quality. In Kano's model, we understand that human needs are divided into three parts, consist of basic needs, performance needs and excitement needs. Basic needs are the ones we all expect in all products and services we received. People whose basic needs are fulfilled would hardly realize it and people whose basic needs are not fulfilled will get irritated and disappointed. Performance needs are the ones that will make us happy when fulfilled and will also disappoint us when not fulfilled. Excitement needs are those that are not expected by people in a normal condition. Not having it will not reduce the level of consumer/patient's satisfaction and having it will make consumers or patient very happy.
In Herzberg model, similar idea is stated. Herzberg believed that human needs are divided into two, Hygiene needs and motivator needs. Hygiene needs are similar to basic needs. They represent needs that should be fulfilled with little tolerance. Motivator needs on the other hand, are needs that get people to actually do something, like work better and give compliments.
3.4.      Basic Needs
In this paper, I will use these two models to define the extent of quality in home health care. If we are to divide patients' needs into two large parts, I would categorize the following as patients basic needs from a health care facility:
Professionalism is a word that generally gives comfort to patients' family as they hear about a medical facility's reputation. This is true for all medical care facilities, including home care. However, the meaning behind the word is large subjective depending on the social contract made between the health care service provider and the public. The public means many parties involved in health care management process like insurers, patients, purchasers and consumers in general (Nyman, 1989).
Patients of a health care facility would also expect management to have supportive regulation toward the best interests of patients. Some issues that might obstruct management from providing this support could be the lack of regulatory harmony between the federal state and the private sector. Despite the complexity that might come in this particular issue, patients or consumer of healthcare services always assume that they are met with little tolerance.
The Support of Physician's Organization
In most health care services, patients believe that their doctors and nurses are held accountable by a certain responsible organization for their actions and bad performances will receive penalties. In a sense, the health care services are performed under the supervision of a body of standard setting organization. This is actually a part of the professionalism trait and patients assume that they are met with little tolerance.
(Pawlson & O'Kane, 2002; Davis, 1991; Donabedian, 1988)
3.5.      Excitement/Motivator Needs
Beside these basic needs, there are also other needs that require attention. In the midst of the development of the healthcare industry, demands of health care services with the highest standards are increasing. Analysts, observers and healthcare organizations offer various ways to enhance the quality of healthcare services in public or private medical facilities and in patient's homes. Some of those offered methods are:
Quality Model Improvements
There are various models of quality improvements in healthcare, whether they are public or private in nature. These models offer methods and ways to enhance healthcare services in a facility or in patients' homes. For instant, the Wellspring model of quality improvements suggested the following:
Creating an alliance between nursing homes and top healthcare facility management in the basis of commitment toward enhancing the quality of patient's care
Providing a shared service of a geriatric nurse practitioner (GNP), which function is to develop training staff materials and teaches staff in how recognizing national critical guidelines in healthcare and applying them
Involving all departments in the healthcare organization and creating a network among staff to share the understanding of what makes a difference and what does not in the practical level.
Empowerment of nursing staff to make decisions that enhances treatment quality
Continuous reviews on staff performance to direct staff's effort in quality enhancement initiatives
('Promoting Quality', 2001; Mukamel, 2002)
The latest demands on home care mentioned that caregivers must not only be compassionate, but also able to think critically and possess problem solving skills. Moreover, caregivers must also posses the ability to create a good relationship with patients and patients' family.  Caregivers must also have sufficient health-related knowledge and clinical skills. In order to achieve all of these standards, observers argued that caregivers must be provided with the following:
A curriculum that emphasizes in developing communication and interpersonal problem solving skills
An intensive on the job training which has a minimum duration of six months
peer support from more experienced employees that has a better understanding of the complexities of the working environment
An employment counselor that guides caregivers as they overcome barriers in the job.
A learner-centered approach training which focus is to develop critical thinking skills.
('Training Quality', 2003)
Healthcare organizations in modern nations have also worked together with other external organizations to enhance their performance; some of them are IT companies. It has been realized that due to the increasingly complex factors that influences the healthcare business, the role of information management is also becoming critical. Observers believed that health care organizations can enhance their performance by exchanging healthcare-related information. They believed that such an activity will enhance the quality of a healthcare service through the following conditions:
Increased adoption of IT standards
Increased pricing transparency
Increased quality enhancement practices transparency
Availability of more options that promote quality and efficiency enhancements in health care.
('Improving the Quality', 2006)
3.6.      Funding
The majority of formal home care in UK is funded by the public sector. Nevertheless, most of them are actually provided by independent providers. This however, is performed with profound influence from the government and public bodies through policies and regulations.
3.7.      Demands
Demands of the home care services in United Kingdom are influenced by the following factors:
Due to the fact that most home care markets are provided for the elderly, the age structure of societies in United Kingdom has a huge influence on the demand rate of home care services
Central government policies
Demand for the home care markets is also affected by the levels of funding provided by the public sector and boundaries and requirements of what calls for publicly funded home care
Local government policies
The local government has a notable influence because of existing variations of how local governments implement central government policy. Furthermore, there are also variations on how local governments provide their own services or use independent providers.
The development of other markets is also influential because improvements in health care might reduce dependency and availability of accessible housing. (Darton, 1993)
3.8.      Supply
In United Kingdom, 62% of total public expenditure for social services is for the care homes segment for the older people. Accounted by the number of people that are using the services however, home care services has a larger group of users, contains of approximately 373,500 clients compared with 218,500 residents in the care homes market.
3.9.      Commissioning
In United Kingdom, there is a key function that relates demand and supply. This function is the commissioning process. The commissioning process includes the following activities: 1) clarifying organizational mission related to purchasing and provision, 2) defining need, 3) identifying and assessing need, 4) identifying and clarifying the required services to meet those needs, 5) negotiating contracts with service providers, 6) monitoring contracts and provider's performance, 7) extending, terminating or renegotiating contracts (Appleby, 2003)
Section 4 Method 
This paper is developed using the inductive approach, where theories are built from organizational and environmental observations. The literature review presented above will act as a basis of the observations made to the home care industry. The findings of the research will be discussed in regard and comparison with the theories revealed in the literature review. Afterwards, conclusions will be made to define how quality in home care market is managed. The sources used in this paper are secondary and primary in nature. The use of articles researches and surveys to study tendencies regarding home care quality management.
By using inductive approach this paper aims to address the research question "is it possible to draw together a general consensus of opinion about what is and what is not regarded as quality in care homes and is there any distinction between the two extremes?"
This paper will develop the results base on many literature reviews on home care industry and quality issues. Therefore, to some extent, this paper will employ the qualitative comparative analysis (QCA) as developed by Ragin. This method helps us to reach the desired outcome by taking different combinations of conditions. The advantage of using this approach is it does not require us to use much sources as other methods like case survey needs.
Furthermore, within the sources analysis, we will list papers that we have pulled to achieve the outcome, how many papers we identify, how many sources/papers we include, and what are the findings.
The use of the method underlies us to use multiple sources for a particular topic. For example, we quote ideas from a number of writers who have contributed literature to the topic of quality and what it is.  An overview of existing literature revealed several names that kept being repeated; the work of Deming, Crosby, and Juran are cited in dozens of modern articles and books on quality and were an obvious choice as a starting point for the research into historical "perceptions of quality" and the development of ideas.  These revealed some useful secondary references that were used to augment the ideas being generated.
Other key primary references were identified through a systematic manual search in libraries focussing on the most up-to-date works that were available – once again ensuring that secondary references were capitalized on as essential additional material.  Gaster & Squires, and Moullin were useful examples – these also led to very useful and recent secondary references.
Word searches were used extensively to identify potential sources.  However, it was recognized very quickly that the number of ways of doing this was well outside the scope of this Masters Paper (or the time limits imposed).  The search therefore concentrated on a smaller number of well known or recommended sites. Blackwell Synergy, BMJ, International Journal for Quality in Health Care was a specific site looked at via the Internet.  In addition the British Library's Integrated Catalogue was searched and material sourced from there.  Every identified primary reference was also looked at for useful secondaries and these were also recorded for assessment.
A good record keeping system was an essential element of the methodology as it was anticipated that between 200 and 300 references might need to be sifted and assessed.  The search words used were recorded and the results noted.  Through trail and error it was possible to reduce the number of "hits" to a manageable number whilst ensuring that their relevance was maintained.  Appendix A shows the results of the systematic word searches in Blackwell Synergy, BMJ and International Journal for Quality in Health Care.  Because the search of the British Library collection produced additional information specific to the results, e.g. shelf references and locations, these were recorded separately.
Section 5 Findings
There are several factors that influence the quality of services in UK's care homes market. In this chapter will elaborate the development of some of the most important; they are as following:
5.1       Funding
The latest research indicated that public funding of care homes and home care markets for the elderly has been increasing significantly during recent years and expected to have the same tendency through 2008. The increases were approximately 6% above the inflation level. Many believed that the increases of the funding for care homes services are related to the long-term government objectives to improve health and social services. There is an issue however, in assuring that the funding are actually used for quality enhancement of care homes services. In fact in 2002, 85% authorities reported a gap between the budget allocated with meeting the expected demands.
In the commissioning process, there are also several issues that influence the development of care home services. They are:
Variation in local authorities' commissioning arrangements
The latest studies revealed that although local authorities are all ordered to move to the same direction, they actually have very different starting points. In addition, many of them have very different paces and different ability and willingness toward change. Pricing strategies for care homes in local areas are also different. Some uses flexible approach to provide different clients with different prices in regards of the patient's condition, while others insist on using a uniform rate. This condition made it difficult for the central government to control and monitor quality management of the care homes services in local areas (Darton, 1993).
The conditions revealed above continue to grow as models of commissions continued to diverge and the number of independent providers increased. Thus, the difficulty in providing care continuity for service users enhances. Therefore, the government decided to promote the integration of health and social care. Despite this decision, the implementation of the decision particularly for long-term services for older people is relatively slow. One of the several causes of this condition is the need for all parts of the joint commission to scrutinize the origins and management of all funds and transactions. This bothered the process of simplifying the financial flow to health and social care services, which is the vary result that was aimed by joint commissioning initiatives (Darton, 1993).
Another solution that was offered was changing the payment system into a direct payment system in which the service user allocated the funds and support to organize and purchase their own services. There are several benefits of this system, which are:
Provide more efficient and effective modification of resources to achieve improved results
Enhance control and flexibility to service users
Reduce administrative costs compare to local authorities' service packages
Nevertheless, the practice of this direct payment system to provide care for older people has been very slow. Some argued that direct payment system is able to reduce costs of care packages, but also places service users at a disadvantage because their position will be similar to independent purchasers in the marketplace. In the end, direct payment method is acknowledged to have profound impact on improving the quality of home care services. However, they are still slowly practiced because there are dangers of exploitation on both sides. In some cases, older people are not in the position or do not want to manage their own care (Appleton, 2003).
Regulation has also been identified as one of the most influential factors that play key roles in protecting service users and raising the quality of care. Due to the important impact produced by regulatory framework on the care hoes market, the government created the National Care Standards Commission (NCSC) in 2002. This step generated a huge enhancement in quality development of care homes market in UK. It provides the market with a national system for judging service quality across home and residential care services. This commission was removed by the Commission for Social Care Inspection (CSCI) in 2004 (Centre for Policy, 1996).
As a result of these initiatives, national minimum care standards for care homes were established in 1999 and renewed in 2003. In 2003, regulations required home care providers to registered and comply with existing standards. These regulations were reported to have significant impact on the care homes markets. First, it raises concerns about the costs of training required for care workers to meet existing standards. Second, it brought positive reactions from the service users and observers who are concerned over the quality of care in home care markets.
As a conclusion, in the last 14 years, UK home care management have seen rapid increase in changing from public home care to independent providers. In 1993, it was noted that less than 5% of the home care facilities are provided by public providers. In 2007, 75% of the publicly or independently funded home care facilities are provided by the private sector.
After the issuance of a new standard of care in 2003, it is reported that in 2007, 72% of these standards are commonly met by home care providers. Home care and care home facilities are both working to improve its performance, mostly in recruitment, medication administration and staff supervision.
The home care and care homes markets should prepare for the increasing number of older person in 20 years. Recent reports however, indicated that preparation toward that direction is sufficient and all important targets of preparation will be met in time. The average price paid for independent providers in home care and care homes facilities is £10/hour, and a similar service provided by government councils costs approximately £20/hour (Appleby, 2003).
Bibliography
Berg K, Fries. BE, Jones R. 2001. 'Identification and Evaluation of Existing Quality Indicators that are Appropriate for Use in Long Term Settings'. Centers for Medicare and Medicaid Services.
Bishop, CE. 1980. 'Nursing Home Cost Studies and Reimbursement Issues'. Healthcare Finance Review 2(3), 47-64.
Davis, MA. 1991. 'On Nursing Home Quality: A Review and Analysis'. Med Care Review. 46 (2) 166-203.
Donabedian, A. 1988. 'The Quality of Care: How can It be Assessed? JAMA 260 (12) 1734-1748.
Fleming, ST. 1990. 'The Relationship between the Cost and Quality of Hospital Care: A review of the Literature'. Med Care Review 47(4) 487-502.
Grabowski, D. 2004. "Nursing Homes with Persistent High and Low Quality." Medical Care Research and Review, 61(1): 89-115.
Harrington, C., Swan, J. 2003, "Nursing Home Staffing, Turnover and Case Mix." Medical Care Research Review, 60(3): 366-392.
'Improving the Quality of Healthcare Through Health Information Exchange'. 2006. Health Initiative. Retrieved August 21, 2007 from
'I Was Shocked by the Lack of Care'. 2007. BBC News. Retrieved August 21, 2007 from http://news.bbc.co.uk/go/pr/fr/-/1/hi/health/6945648.stm
Kane, RA. Kane, RL. 1988. 'Long Term Care: Variations on a Quality Assurance Theme'. Inquiry 25 (1), 132-146.
Mukamel, D. and Spector, W. 2002. "The Competitive Nature of the Nursing Home Industry: Price Mark Ups and Demand Elasticities." Applied Economics, 34: 413-420.
Nyman, J. 1989. "The Private Demand for Nursing Home Care." Journal of Health Economics, 8: 209-231.
'Older Patients' Rights Abused'. 2007. BBC News. Retrieved August 21, 2007 from http://news.bbc.co.uk/go/pr/fr/-/1/hi/health/6944699.stm
Pawlson, Gregory. O'Kane, Margaret. 2002. 'Professionalism, Regulation, and The Market: Impact On Accountability For Quality Of Care'. Health Affairs. Retrieved August 21, 2007 from
'Promoting Quality in Nursing Homes: the WellSpring Quality Model'. 2001. The CommonWealthFund. Retrieved August 21, 2007 from
'Quality of Care'. 1986. American Medical Association. JAMA 556, 1032-1034.
 'Training Quality Home Care Workers'. 2003. PHI Technical Series Publication. Retrieved August 21, 2007 from
Weiner, JM. Stevenson, DG. 1998. 'State Policy on Long-Term care for Elderly'. Health Affairs, 17 (3).
Zwanziger, J., Mukamel, D. and Indridason, I. 2002. "Use of Resident-Origin Data to Define Nursing Home Market Boundaries." Inquiry, 39: 56-66.
Zinn, JS. Mor, V. Castle, N. Intrator, O. Brannon, D. 1999. 'Organizational and Environmental Factors Associated with Nursing Home Participation in Managed Care'. Health Services 33(6), 1753-1767.