Much Ado About Nothing – Act 1, Scene 1 Essay Sample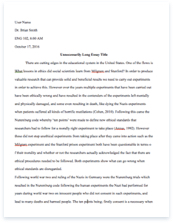 The whole doc is available only for registered users
OPEN DOC
Pages:
Word count: 1968
Category: play
Download Essay
Get Full Essay
Get access to this section to get all the help you need with your essay and educational goals.
Get Access
Much Ado About Nothing – Act 1, Scene 1 Essay Sample
'Much Ado About Nothing' is a romantic comedy set in Messina. Italy first performed in 1598. It features the romantic relationship between Beatrice and Benedick who indulge in a "merry wit of war". This relationship deflates the tension caused by another couple Hero and Claudio who serve as a more traditional 16th century marriage. To a modern day audience Beatrice and Benedick's relationship would be more realistic due to their open exchange of wit, passion and humor in contrast to the perceived perfection of Hero and Claudio's. This is presented in both characters from the opening scene in the play.
Beatrice is portrayed as a caustic tongued character as she is always ridiculing people. In Act 1 Scene 1 Beatrice interrupts the scene by asking the Messenger a question while the men are having a conversation about war. She interrupts the discussion because she wants to end the male-dominated conversation which proves she is a feminist. She also doesn't want to miss an opportunity to taunt Benedick. She refers to him a 'Signor Mountanto' which she uses to imply him as a flashy swordsman which tells us she is being sarcastic. The impression the audience has on Beatrice's personality is that she stood out amongst most women at that time. Sixteenth century women were not allowed to act like that at the time. They were supposed to obey men and have a quiet personality.
Beatrice mocks Benedick when she comments on his skills at archery. It mirrors the way her and Benedick spontaneously fall in love. She says that Benedick challenged her 'uncle's food at the birdbolt.' This means he challenged him at a blunt-headed arrow. The affect on her questioning the messenger is easily intimidated. She asks the messenger how many people he has killed and she promises him to have all his success frightening him for her own pleasure which emphasizes her personality. Beatrice humiliates Benedick about him not being a good soldier and tries to prove that he is not a gentleman. She tries to determine that he is sub servant and takes commands from people. Beatrice scorns him when he is not around because when he comes in, she does not have the same ability as she can't answer back to him because males were more dominant at that time.
Leonato says there is a 'merry war' between Beatrice and Benedick. This means that they have a verbal battle with enjoyment which is unusual as many wouldn't enjoy a verbal battle unless they hated each other in an assertive way whereas Beatrice is being venomous which gives a dramatic opening to the play. She responds to Leonato's comment using personification and shows that his wits cannot keep up with her. She compares the ever changing male fashion to his faith as a friend. She says that 'every month she has a new sworn brother.' This implies on the fact that he changes his friends as quickly as fashion trends. Costumes for both sexes in the 16th century were extremely ornate and vastly expensive. The messenger gets the impression that 'the gentlemen is not in her books.' She talks about Benedick with reference to Claudio, that he is a bad friend and he will 'hang upon him like a disease.' This simile tells us that Benedick is thickle and disloyal and fashion was important to astercratic men. The way you dressed was an indication of your rank in society and people were forbidden by law from wearing fabrics belonging to higher ranks.
The merry war continues between Beatrice and Benedick as we can now see what Leonato was talking about. They are very verbose and quick-witted. They have a verbal war. Beatrice interrupts the scene to receive Benedick's attention and to show off. Benedick has been making a joke about Hero's parentage whereas in contrast to when Beatrice is interrupted the messenger and Leonato. She is a feminist voice that tries to suppress male prepotency.
When Beatrice says 'Nobody marks you' to Benedick she shows that she respects him. This is ironic because she is attention seeking but she notices him. This is the use of abstract qualities in her language. The audience does realise that she is deliberately getting a man's attention. Then Benedick says to Beatrice; 'What my Lady Disdain, are you yet living?' He respects her and insults her in one comment. There is irony in his comment he respects her in a superficial way. He tries his best to argue back with Beatrice and tries to respects her at the same time. Disdain was not at all a pleasant thing to say to a lady of those times as it was very harsh but in comparison to that he shows his appreciation towards her as he calls her a lady.
Beatrice tends to throw back what someone has said back into their faces. She twists what people say especially with Benedick when she replies to him; 'Is it possible Disdain should die, while she hath such meet food to feed it, as Signor Benedick?' This means that her hatred is being fed and she uses the same strategies as done with the messenger. The audience can see she stands out of most women at that time as she is disrespectful and immodest. She is explicit and has a very bold attitude. They both show they are against marriage as they are witty and uncivilized to each other.
We are more likely to believe Benedick as Shakespeare is portrayed as a symbol of truth as he is a soldier and just come back from war. This is also proven when the others slander Hero and he shows his bravery, he doesn't accept the fact and tries to convince Claudio by telling him there must be a mistake. The audience does not believe Beatrice as she was an outcast compared to most women at that time. In the 16th century women would have been tranquil and uncommunicative and they would obey what men said but we see her as the total opposite. It is hard to believe her as she is facetious.
Beatrice uses antithesis when she interrupts the men's conversation when she says she 'had rather hear a dog bark at a crow than a man swear he loves me.' Beatrice uses a hyperbole when she mentions a dog barking and she is also very spiteful and she doesn't care about what Benedick feels for her. She compares things in an inimical way and hurts in a metaphorical way using opposites. The audience sees humour on this effect of antithesis. People in the 16th century would not have approved of her personality and were most to participate in gossip involving her without her knowledge.
Benedick uses lots of animal imagery when he speaks to Beatrice and he proves to show that he is ruled by his instinct. He tells Beatrice that she is 'a rare parrot teacher.' Parrots are birds that sing and talk a lot which portrays, metaphorically, Beatrice as a pretty girl whose mouth is full of non-stop chatter. This shows he is not behaving in accordance with accepted moral standards. He is evil and vicious to Beatrice when he says that 'others shall escape a predestinate scratched face' which shows he is immature. The audience portrays an image of an animal with sharp claws scratching a face. He has referred to animals to show his hate for Beatrice which tells us that he is uncivilized.
Male domination is shown when Benedick ends a verbal battle with Beatrice who challenges him on a mental level. He puts her in her place when he says 'I have done.' It is a shorts sentence which has a dramatic impact on it. This shows he wants to get over with the fight and that he has unsteady control over Beatrice so he just finishes her off. He is not used to having a woman as an equal as women thought they were inferior to men putting Benedick is a situation of discomfort. The way he says it tells us that he doesn't want to continue fighting with her as he says in a very simple and satisfying way. The audience is relieved they are not insulting each other as Beatrice is so rude. Benedick is being the mature one by ending the battle whereas at that time people would not have thought that Benedick is a man as he is letting Beatrice indirectly insult him and also because women in those times never used to verbally abuse anyone.
A 16th century audience would portray Beatrice as a figure of fun and they would find her shocking yet humorous as she is over the top and not a typical woman which have been the characteristics that appealed to Benedick. There were many other Shakespearean heroines with the similar traits to Beatrice such as Katherine from the 'Taming of the Shrew' as she was aggressive and superior, normally belittling men around her. Similarly, Juliet from 'Romeo and Juliet' was an imbecile and she would always rebel against her father. Position of women and a strong headed verbose female character to the Elizabethan audience was contradictory to the role of women then as they were classed as secondary people in society.
In Act 2: Scene 1 at the masked ball Benedick is powerless because he pretends to be Claudio and he can't be himself or defend himself. Benedick tries to defend himself from Beatrice's insults with pitiable answers. When she says 'I will tell him what you say' the audience can see that he is extremely shocked and he doesn't have any comebacks to defend himself making him look like he can't handle a woman as he is almost speechless. However, he always tries to stay on her good side to make peace with her by saying 'In every good thing'. This contrasts with Act 1: Scene 1 where Benedick takes power over Beatrice and shows male domination.
In Act 4: Scene 1 both, Beatrice and Benedick open up their hearts to each other whereas in contrast to the previous scene. Their fa�ade of false hatred was dropped, their love finally being exposed. Beatrice reveals to Benedick the potency of her hidden love for him, "I love you with all my heart" as does Benedick: "I do love nothing in the world as much as you." Beatrice takes control in this scene reversing the portrayal of characteristics as previously Benedick was very dominating.
The plain deviation from everyday Elizabethan life makes the story of Beatrice and Benedick that much more interesting for the audience as it is unconventional and so far from what would normally be portrayed of two individuals in love. The humor is conveyed to the audience through the sarcastic yet witty comments that are constantly shaping the battle of words that is held between the two. It is also a ridiculous approach to the concept of love which in the Elizabethan era, was regarded as powerful and derived from fate as in Claudio and Hero's, a very idealistic approach to the promises that are made between lovers. Contemporary audiences would not be as shocked as the day to day lives that we live involve these circumstances very frequently. Divorce and break ups are routine in relationships and the concept of "true love" is almost laughed at in the twenty-first century. Beatrice and Benedick are persistently rejuvenating their relationship by keeping a lively edge to it with the verbal battle that ensues, sparring with the witty and humorous retorts. They are genuinely interested in the person that each takes the form of giving the audience the hope or thought that their marriage may, in fact, be more successful.