"Much Ado About Nothing" by William Shakespeare Essay Sample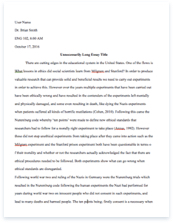 The whole doc is available only for registered users
OPEN DOC
Download Essay
A limited time offer!
Get a custom sample essay written according to your requirements urgent 3h delivery guaranteed
Order Now
"Much Ado About Nothing" by William Shakespeare Essay Sample
Much Ado About Nothing is one of Shakespeare's comical plays, including complications within the lives of his characters on their way to finding happiness. These difficulties and dangers are commonly found evident within the relationships of both pairs of star-crossed lovers, namely Hero and Claudio, and Beatrice and Benedick. From these situations arise interest and amusement, also adding delight when all is resolved in the form of marriage.
The characters of Hero and Claudio belong to the tradition of romance, in which lovers endure misfortunes and tribulations, before winning through to happiness in the end. Their love is based on each other's appearances, not their minds, as Claudio says to Don Pedro:
'O, my lord
When you went onward on this ended action,
I looked upon her with a soldier's eye,
That liked, but had a rougher task in hand
Than to drive liking to he name of love;
But now I am returned and that war-thoughts
Have left their places vacant, in their rooms
Come thronging soft and delicate desires,
All prompting me how fair young Hero is,
Saying I liked her ere I went to wars.' I.1.275-84
Because their love does spring from the eye, they must rely on their parents and friends to pass judgment, therefore allowing trickery and deception, simply because they do not know each other well. This deception within the play came when Don John, Borachio and Conrade influenced Claudio and Don Pedro to believe that Hero was being unfaithful. Borachio and Margaret were said to be Hero and another man, confessing the 'vile encounters they have had a thousand times in secret.' (IV.1.91-2) This is made even more complicated for Hero to deny, as the Count and Don Pedro claim to have both seen and heard her. Claudio's passion for anger seems to exceed all the passion he has shown in love towards Hero, but little does he know at that time he has falsely accused his beloved. This may demonstrate that loving by the eye can cause dangerous consequences to the relationship. Certainly evident in Hero and Claudio, where these dangers and difficulties have arisen, only to be resolved in the form of their union of marriage.
Beatrice and Benedick's relationship also cause difficulties and dangers to arise, but not in the same way as within the relationship of Claudio and Hero. The courting of Beatrice and Benedick plays differently, and less with the eye than with the mind. They rely on their own judgment with each other, rather than their societies, causing themselves to cause the complications within their relationship, rather that the others around them. Both Beatrice and Benedick have extremely strong personalities, which for a wile kept them coming togther. They both thought marriage was a stupid institution, with Benedick declaring to Don Pedro:
'That a woman conceived me, I thank her; that she brought me up, I likewise give her my most humble thanks; but that I will have a recheat winded in my forehead, or hang my bugle in an invisible baldrick, all women shall pardon me. Because I will not do them the wrong to mistrust any, I will do myself the right to trust none; and the fine is, for the which I may go the finer, I will live a bachelor.' I.1.220-7
And with Beatrice stating:
'I had rather hear my dog bark at a crow than a man swear he loves me.' I.1.123-4
Both of them were very stubborn, as they never wanted to give into other people's ideas, which is why they didn't want to give into the idea that marriage could be a good thing in a person's life. Also they were independent and didn't want to rely on anyone for support. Both of them however, in trying to seem strong, they were actually fighting with one another and hurting their feelings. These characteristics of each other, although shared by both of them, created difficulties and complications between each other. Both felt a need to speak their mind, and in doing so kept pushing one another further away. However, as like the relationship of Claudio and Hero, things were resolved resulting in their happiness and contentment.
In the play, we see the development of two young couples. But within these relationships, difficulties and dangers, or complications as they may be commonly called, arise threatening the development of their love. This can evidently be seen in both pairs of the fair young Hero, daughter of Leonato, the Governor of Messina and Count Claudio, and the spirited Beatrice, cousin of Hero and Benedick, friend of Claudio. With Hero and Claudio, we see the deception created by Don John and his sidemen Borachio and Conrade, which is made more believable due to the fact that their love sprung from appearances. This allows trickery and dishonesty attributable to the fact that they do not know each other fully. Also within the relationship of Beatrice and Benedick, because they are such strong, stubborn, independent characters, they feel the need to speak their mind, viciously if it must be, however they're actually fighting and hurting one another. They're also both at the start of the play extremely against the idea of the conformity of a wedding. As with all the other complications both Beatrice and Benedick and Hero and Claudio have to endure, they have been overcome and conquered, in order for the pairs of lovers to find happiness.