"Much Ado About Nothing" by William Shakespeare Essay Sample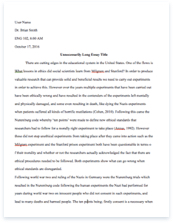 The whole doc is available only for registered users
OPEN DOC
Download Essay
Get Full Essay
Get access to this section to get all the help you need with your essay and educational goals.
Get Access
"Much Ado About Nothing" by William Shakespeare Essay Sample
Much Ado About Nothing is one of William Shakespeare's comedy about love, friendship, society and customs. The play mix drama, comedy, farce and tragedy to draw its appeal as a classic and timeless piece. The story is revolves around two war heroes and the troubles of the women they love. The plot goes around the love story between Claudio and Hero- shallow characters who idealize courtly love, and Benedick and Beatrice – frank and hot-blooded characters . To fulfill the depiction of Shakespeare's culture, minor characters played significant roles in the story. These characters are Friar Francis, Ursula, Margaret and Dogberry.
Friar Francis is a local priest in Leonato's house, who had known Hero from her childhood days. An excerpt from the play: But Friar Francis saw Hero blameless with his clear eyes that probed the soul. "She is innocent," he said; "a thousand signs have told me so."(Mabillard, 2000), this line clearly states the assurance of Friar Francis of Hero's innocence.  He is an indispensable character in the play since he is the one responsible to redeem Hero's reputation. Like in Romeo and Juliet, the friar's character is important to apply some twist in the revelation of the truth. He developed an ingenious plan to tell everybody the real events occurred regarding Hero's infidelity. In such a way that Hero is accepted dramatically and Claudio asked for forgiveness was presented dramatically.
Hero employs two chambermaids, Ursula and Margaret. They are important characters in good and bad events. In one scene Hero and Ursula was discussing how Benedick was supposedly in love with Beatrice. This added to the love interest of Beatrice and Benedick in the story. On the other hand, Margaret was mistaken as Hero, when she was making love with Borachio. Her permission to allow Borachio to woo her using Hero's name triggered the deception.  This lead to the disastrous wedding scene. This two separate events tackle the issue of proper female behavior during the 1600s to the 1700s.
Dogberry is the bumbling constable which adds comedy to the play. He and his companion, Verges, provide the social humor in the play. By making Dogberry into a fool, Shakespeare makes fun at the law. This character can also be noted as Bottom of A Midsummer Night's Dream. The two watchmen overheard Borachio and Conrade's conversation into deceiving Don Pedro and Claudio. The name Dogberry, also reflects the authors usual practice of giving fools a ridiculous-sounding names which are contradictory to the position in life they hold.
Reference
Mabillard, Amanda. "Horatio." Shakespeare Online. 2000. (14/April/2009) < http://www.shakespeare-online.com/playanalysis/horatiochar.html >.