Murder Mystery at Grove Grounds Essay Sample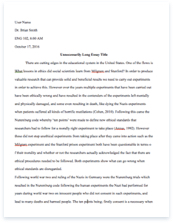 The whole doc is available only for registered users
OPEN DOC
Pages:
Word count: 704
Category: fiction
Download Essay
A limited time offer!
Get a custom sample essay written according to your requirements urgent 3h delivery guaranteed
Order Now
Murder Mystery at Grove Grounds Essay Sample
'Aaaaaaaaaahhhhhhh!' bellowed down the creaky hallways of Grove Grounds as Mr Winston, the Grove Grounds butler, realised the sound he was hearing signalled distress of some kind. Quickly he rushed towards the family living room where he believed the noise had come from. Open swung the door, narrowly missing Mrs Grove, who stood there in an obvious state of shock.
Without seeing the body on the floor Mr Winston asked, 'is one ok, Mrs Grove,' chuckling, 'You look like you've seen a ghost madam!' As his eyes gazed around the room at that exact moment he noticed the owner and well respected land lord, Mr Grove, husband of Mrs grove lay in a pool of blood on the floor.
Not long had passed before the whole Manor was swarming with detectives investigating several rooms around the grounds. On the couch lay newly wed Linda wassberry daughter of Mr Grove. It was only yesterday when she remembered a harsh war with her father about her and her brother, Samuel, crashing the family's prised possession, the jaguar. At the moment of death neither she nor her brother were on speaking terms.
This incident had occurred the night after she arrived back from her honeymoon in Portugal. During that trip her new husband had jokingly made several wise cracks about killing her father to inherit the massive fortune, they had both taken it light heartedly at the time but was he being serious.
James, husband of Linda strutted in and generally didn't look bothered but comforted Linda well who for some reason could stop crying almost suddenly when she pleased and seemed to look up and observe spectators on looking her position, Was she putting her upset on?
Samuel, the son of Mr Grove again seemed to walk into the Sitting room where most of the gathering seemed to take place without looking to bothered, but was on the phone to a businessman who only two days ago was locked in a bitter battle with the deceased. The row had started over selling the company which at one time had made the family millions, but Mark the 47 year old business man had to settle for a simple no.
Sam had always persuaded his dad to sell the business and promised mark that he would sell the company without persuasion. Mark had knocked round around an hour before Mr Grove had tragically been stabbed, to deliver flowers to Mrs Grove to thank her for a wonderful meal. Mark had not been seen to leave the manor for nearly two hours after this moment where he was apparently exploring the grounds.
Mrs Grove was 24 years younger than her husband and was constantly away on work as a model doing photo shoots for catalogues of all sorts. Local newspapers had always said that she was with him for his money; she had always firmly denied these claims. Mrs Grove got together with Mr Grove almost exactly 10 years after Linda was born, they met when Mrs Grove was working for the company who organised the function and after a superb event they got chatting and then arranged to meet up on a date.
Mrs Grove had always made plans to go travelling the world and it was only last week she had applied for all the necessary documents needed for a trip to Africa, it seemed her husband had not been consulted in these actions.
One character who stuck to his job the whole time of the detectives proceedings was Martin the butler and Mr Groves best friend. He lived on site and had been the one rushing to the scene of crime to comfort Mrs Grove who had unfortunately stumbled across his body before anybody else. The pair often spent long evenings sipping on whisky and smoking cigars.
The group of detectives all left the building at the end of a hard days work and promised to return the day after, hoping to find more evidence. Finger prints had been taken but it had seemed everyone had touched Mr Grove with every possible culprit having their finger prints on the victims dead body and clothing.