My account patient Essay Sample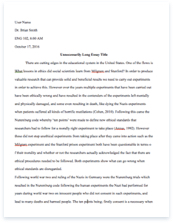 The whole doc is available only for registered users
OPEN DOC
Get Full Essay
Get access to this section to get all help you need with your essay and educational issues.
Get Access
My account patient Essay Sample
As part of my preparation for practice module, I will be writing a reflective account, about one episode of communication I had with a single patient, carrying out care whilst in clinical practice. I will be using the driscoll model of reflection, as this is my first reflective account and is quite simple to use. (Driscoll, 2007). Whilst writing my account patient confidentiality will be maintained at all times. (NMC,2008). And the patient I am basing my account on will be referred to as patient A. I have been working with patient A, who has a past medical history and for medical reasons has Dysphasia.
Dysphasia is impairment in communication, which is caused by brain damage to the left side of the brain which is responsible for language and communication. (Hicks, 2008). Communication with patient A was quite good, as they could say some words out of a sentence that I could understand and make sense of. Unfortunately due to medical reasons patient A suffered a setback which had worsened there dysphasia and was unable to communicate as well as they had done before. One occasion I want to reflect on is when I struggled to understand what patient A wanted to eat for lunch as everything I had asked, was answered with what sounded like "yes".
I had seen in the past, a Health Care Assistant (HCA), giving patient A food which they disliked, because they didn't allow time to fully understand what patient A wanted. I wanted to take the time to allow patient A to communicate with me and for me to understand fully what their food choice was. I believe every patient deserves to be given sufficient time to communicate and express their feelings. I tried a number of methods to which some were unsuccessful, but I was persistent and I finally communicated with patient A successfully. Good communication is the basics of good nursing and builds therapeutic relationships with patients. Anon, 2007).
I had a couple of positive reactions off members of staff and a couple of negative ones too, mainly stating that because the ward is extremely busy at meal times and it is not always appropriate to spend too much time with a single patient asking what they would like to eat, to which I can understand to a certain degree. However The Nursing and Midwifery Council (NMC) give clear guidelines to treating every patient as an individual to suit their needs and respecting their dignity. (NMC 2008). So what? Communicating with patient A took quite a long time for me to fully understand what they wanted for lunch.
I had asked them if they would like to write it down and gave them a pen and paper, I only got a scribble nothing I could understand. I did not want to presume what patient A wanted for lunch as this would have been unfair and they would not have had the choice that they were entitled to. I could see that patient A was getting frustrated with not being able to communicate and me not understanding them, I was determined to fully understand what patient A wanted, at the same time I was thinking perhaps I was making the situation worse and felt a little bit stupid for not understanding.
So I decided to right down on separate pieces of paper the choices on what they had, I put them in front of patient A on the table and told them to pick the meal on what they would like, I could then see they was struggling to focus on the pieces of paper, so at the same time I pointed and told patient A what was written on each piece of paper, which they then pointed to a piece of paper on their choice of meal.
I bought patient A the meal and put it on their table to which patient A threw their hand in the air and said what sounded like "hooray". We both had a giggle about it and patient A reached out for my hand and held it to their face and kissed it. At the time I did feel emotional as it is not very often I see patient A with a smile on their face. I felt I had achieved something and felt beneficial towards the team and if situations like this happen only once in a blue moon, nursing will be a very rewarding career.
Now what? I had spoken to my mentor about my experience and questioned her on whether cards from speech and language would be suitable for patient A to use daily. Also it would be a good idea for when patient A wants the toilet or a drink; if these cards were available it would make communication between patient A and another person easier, I was told yes it will be bought up next time a speech and language therapist is on the ward. However patient A may feel this to be degrading and following the NMC guidelines consent would have to be given. NMC 2008).
They may also be disadvantages to why these cards are not already in use with patient A, but as I have requested to observe a speech and language therapy session, I will express my concerns and hopefully, I will understand more on what patient A can do and what they struggle to do and what other ways they can communicate, it will also be a good learning opportunity for me. Also as meal times are very busy on the 22 bedded ward, I will aim to find out before meal time what is on the menu and ask patient A.
However this may be a good idea for all patients, as I personally, like time to think about what I want to eat. With me being a student I will bring the idea up with my mentor. I learnt the simplest ways of communicating with another adult had been taken away from patient A, to which me and others may take for granted and don't even think about, whilst communicating with one another. I will look at other methods of communicating with patients who have Dysphagia and ask for advice when I work with the speech and Language therapist.