My Ambition in Life Essay Sample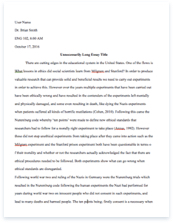 The whole doc is available only for registered users
OPEN DOC
Download Essay
A limited time offer!
Get a custom sample essay written according to your requirements urgent 3h delivery guaranteed
Order Now
My Ambition in Life Essay Sample
Before I was studying Information Technology (IT) @ Holy Child College of Information Technology Inc. I had chosen 2 years course of Information Technology (IT) before and thank God that I passed it. And now I decided to start studying again with a course BSED, actually this was my second course to be taking up. Here it goes. My ambition of life is to become a teacher. I do not want wealth. I do not want to lead the glamorous life of an actor. But I want to serve my country in a very humble capacity. I want to educated my countrymen. I really feel that I can serve my fellow women best by becoming a teacher. I want to become a teacher because I want to have commitment to students and being a good role model to them. Maybe you will think why should I pursuit to be an educator?
Because ultimately, I believe it will lead to a brighter future for me, and for my family. I want to teach childrens on how read and write, learn what respect is, and take responsibility for their actions will be meaningful. Being a teacher I know that it will be hard or not easy for me because there's a lot of challenges that I might conquer and i have to adjust. Because some of your co-teachers might get envy, most probobly if you are new in there society. Someday I want to be awarded by a school, to have a good accomplishment that everyone will be proud of me.