My Faith, My Journey Essay Sample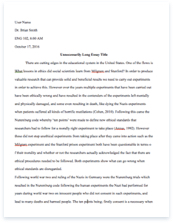 The whole doc is available only for registered users
OPEN DOC
Pages:
Word count: 847
Category: mother
Download Essay
A limited time offer!
Get a custom sample essay written according to your requirements urgent 3h delivery guaranteed
Order Now
My Faith, My Journey Essay Sample
Let me begin with Bible passage, Psalms 146: 9, "God has promised over the fatherless and the widows. But the way of the wicked He turns upside down." No matter what circumstances are that made you as a single mom, you can rejoice in the blessings of being a mom, the joy and excitement of loving and being loved by children. I always hear that the family is the basic foundation of a society. And the nation's strength lies in having a strong, lifelong union between marriage partners, including a harmonious parent- child relationship and close family ties. The family plays a very significant vital role in our society because in their hands lies the success and failure of a certain sector of society. Having a family life is not easy and happy as it looks like, especially when the pillar of your house was not around. My life is not smooth as I want and dreamed it to be. A huge wave of problems came to our life that led the man of our home where he is right now.
My children knew where their father is and maybe all of you here. Before, maybe until now I cannot figure out how I can survive our life. I was annoyed and tortured of the word "SINGLE- MOTHER." I often ask my self, am I a woman with much strength and love, or pain or fear? Maybe a devil in disguise or perhaps angel beneath the pain. One thing is for certain, no one can understand what a single mother is, unless they experience the feeling themselves. I went through life trying so hard to do my best for my children. I'm not a strong woman as I thought. The bills and debts are piled up, having troubled how to deal with teen age blues, one problem goes up, and one comes down. I barely loose faith in God, when I struggle everyday to put food on our table. The only thing that keeps my family alive and well is our love to each other, and a belief that this came to our life as a trial how long I can hold on to my faith.
A friend once told me, "God didn't give you problems that you cannot pass and survive." That's why I'm still standing in front of you and trying to chase my dreams even I'm in this situation. People always seem to say, "How dare you bear again another child with husband in prison and you're on the second ladder of your dream." Some don't understand the concept that life doesn't always turn out the way we planned. We don't always get what we want. Judgmental eyes stare at me when I walk by. It wasn't easy for me, they knew me, but they didn't know my real story, the hard things I been through. My children right now is on adolescent stage of their life. The time they really need parental guidance. And I have to be on their side even I myself don't know where to cling on. It's really hard to be a mother and father at the same time. It always seems I was alone, molding them as a good Christian, a better person with good values.
When there was a time they need a father and looking for a father figure, I was there at their backs changing my outfit and character to be a father to them. When I'm alone, unwinding and thinking about our future on my favorite spot, where I could cry out loud and confess my sins, heartaches and my everything, I always asks myself. What better life I can provide or I can offer to these children, if I neglect one of their needs, does it means they're not going to be a better person? I don't want them to grow up with hearts full of anger and resentment. These gave back my faith and boost my strength, for I don't want my story to be their story too. I thought I could not endure the pains, but God who is the source of everything lifted me up when I can no longer stand.
Tears had been my companion, for I can consider tears as blessing for they water my loosened faith and blooms my urge to fight. Its good thing that my children are always there, truly considered me as their friend, sister and a mother and father in the truest essence of the word. We don't want our dreams that we built together will no longer stand and shattered into pieces, for the light of their home is in the midst of air of darkness of doubts and fear. All it takes is a prayer and one glance at my sleeping children to get me back on track. I have to stand, gathered my self that scattered by the problems that I had encountered, I have to win the battle of this journey until my last breath. This is my faith, this is my journey!