My Grandmother Essay Sample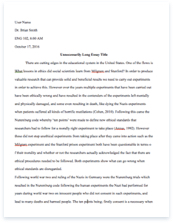 The whole doc is available only for registered users
OPEN DOC
Pages:
Word count: 1387
Category: family
Get Full Essay
Get access to this section to get all help you need with your essay and educational issues.
Get Access
My Grandmother Essay Sample
Last summer, I had to go back to Hong Kong for a vacation. I went to an old style Chinese village called Nam San Wai with my friends and saw many farmlands there. Fiery indeed, the sun was scorching then when we saw old fellows playing with their grand children under the heat of the sun. In some corners, there were stores selling tofu desserts. Since summer is the time where foods abound, I had the tofu dessert while thinking about my grandma.
My grandma is a thin old woman with visible gray hairs. She loves to wear black pants paired with a shirt that is having a mandarin collar. While sitting on an old rocker, she reads news paper everyday with her reading glasses underneath the rays of the sun. She is kind, nice and she always has a big smile on her face. Reminiscing the moments I had with my grandma, I always loved to climb over her laps, trying to give her a big hug, and shout," Grandma, grandma! Let's go to the playground!" Then, she will hold me in her arms, give me a kiss, and go to the playground and play. Since young, my grandma was the one who took care of me because my parents were oftentimes busy in their businesses. I lived with my grandma in an old style Chinese village in the suburb.  Despite my young memory, I could still remember the time when she brought me to the park and bought me a tofu dessert. The tofu was sweet and its taste was unforgettable. Perhaps, it's the happy people around that make the tofu sweet.
Just like any ordinary kid, I was timid and naughty. I used to run around the village with other children and explored to old houses. But I since I was scared then, I always ran back to grandma's house. Grandma then would comfort me through her smiles. With all the things that I am scared of, grandma actually knows everything. Oftentimes I hear thunders, I would always scream, run to grandma and never let go because for me, grandma is always brave and is afraid of nothing. I know that she can protect me from \everything. Every night, grandma would always tell me stories of all kinds so I can sleep. There stories about fairy tales and there were some that were about the experiences she went through. At the very young age, I was not really able to understand what Grandma was talking about, but I still love to hear her stories.
Grandma is the perfect character portrayed in the poem, Lineage, by Margaret Walker. "My grandmothers were strong. Their strength is not only drawn from laboring in the fields, but also from memories as rich as the earth they till, and it has enabled them to face difficulties with freedom and ease. And though failures and hardships abound in their experiences, these make their success sweeter and more deserved."
When I was seven years young, I moved back to the city because my mother wanted me to have better education in a renowned school. Because of that, my grandmother and I had separate ways. However, my grandma never failed to visit me once a week and every time she visits, we would always love to talk about how naughty I was when I was still with her. I can still remember the huge mistake I did when I was ten years old. I stole $ 100 from my mother's wallet because I wanted to buy a doll which my mother did not give me for I had so many toys already.
Later, when she knew that I got the doll and the money that was used to buy it came from her wallet, she tried to hit me with a coat hanger. I tried to run around escaping from the whip of the hanger but my grandma was there and held my body tight. Brought by the sudden outburst of emotion, it was my grandma who was mistakenly whipped by my mother instead of me. I saw the painful expression of my grandma when she was hit but she said that she was fine. When I saw it happened, I was hurt and felt pain in my heart as if it was cut by a knife. That experience made me realized the huge mistake I did that's why I promised that I will never do the same thing again.
When I was growing up, I heard more about grandma from my mother. The strength and sturdiness of the old generation are best demonstrated by my grandmother. As the poet wrote" They moved through fields sowing seed, they touched earth and grain grew, they were full of sturdiness and singing." My grandma was born in China in 1928. During that period, China was consumed in civil wars and attacked by the Japanese. Life then was difficult. Food was insufficient, living conditions were unsanitary, and the wars were constant threats that justified moving as a necessity.
In their clan, my grandmother had two elder sisters who sold themselves as maids to support their family. Unfortunately, after such time that they were separated from the family, all contact details were lost. Because of these sudden circumstances, my grandmother was forced to shoulder the responsibility. She was sixteen years then when she took the responsibility. Her parents got ill and she still had a little brother and sister to support. Yet she never complained. Instead, she worked all day but she reserved her nights for self-study. She fully understood that even if the education system in China collapsed and illiteracy was high, it was not an excuse for her to stop learning. She belonged to the few who knew how to read and write Chinese despite financial shortage. They were strong and they were proud of it.
Two years after my grandma came to Hong Kong, she met and married my grandfather. They had three sons and two daughters. However, my grandfather got lung cancer when my mother was sixteen so my grandmother took care of the whole family and got three jobs in order for the family to survive. Grandma's life was really hard. She encountered so many difficulties. Shortly then, my uncles and aunties graduated from high school. Afterwards, they started to work and my grandmother was able to take some rest finally.
Generation today can hardly bear the same degree of difficulties from the olden days. Hardships weaken us. The line from the poem, "My grandmothers were strong. Why am I not as they?" clearly shows that the old is much more sturdy than the young ones. After I finished high school, I went to the states to continue my education that's why I seldom see my grandma.
But every time I go back to Hong Kong for vacation, I immediately visit her after I arrived from the airport. However, for two years that I was gone, it seem like she got bad memory. She rarely remembered the things the she say and does. Worst is, she even forgot how to go back home. She seems to act like a kid as she is always eating a lot of chocolates and candies. These made my family and I worried a lot, that's why we agreed to move back to the city and live with my aunt.
I wanted my grandmother to be as strong as before because I am afraid that she will finally forget everything including me. I always think of my childhood memories because the happiest time in my life was when my grandmother took care of me and spent a lot of time teaching me with so many things that life can offer. When I knew that my grandmother was starting to become forgetful, it made me realized that that life is short. The good times in my life were like fireworks, beautiful but do not last long. Therefore, we need to treasure the time with our family because you can no longer reverse your life once you get older. We may gain a lot of knowledge, money or honor, but we will loose our time with family. This is the repugnant of life.