My journey to Canberra Essay Sample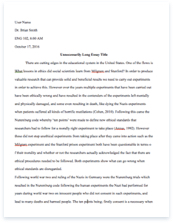 The whole doc is available only for registered users
OPEN DOC
Download Essay
Get Full Essay
Get access to this section to get all the help you need with your essay and educational goals.
Get Access
My journey to Canberra Essay Sample
1. Description of Canberra
Canberra is the capital city of Australia. Canberra experiences a long cold winter and a short hot summer.
a. Significant experiences at Canberra
My journey to Canberra
In October 2016, I arrived in Canberra from Shandong province in China with my friend Victor who is my schoolmate in China for studying at the University of Canberra. Now, we still study in the same major and class. His hometown is Beijing in China and he is shy without many words. Now I'm studying at UC College of business. The Canberra environment is good for me, the people are friendly and the culture is good. That is not the same with my country. In China, people are not very social to foreigners. I had some expectations of finding huge, unique city with tall buildings. Amazingly, everything that I experienced from my flight to arrival, the environment, and culture was far different than I had expected.
Monuments and attractions visited
Canberra supports a flourishing cultural scene and has several tourist attractions, including the War Memorial, Parliament House, National Gallery, the Museum, National Portrait Gallery, and Questacon, making it an exciting place for students to study and live. Although in China there are monuments such as the Great Wall at Guangcheng, Mutianyu Great Wall, Hall of Great Harmony (Taihe Dian), I got the opportunity to visit the monuments and attractions which were more attractive.
Experiences with the people
Another experience I had is socialization with the people Canberra. People here are very friendly. I am very grateful for how students in the University are always so kind and being so helpful and they never ignore people from other places. I remember the first day I arrived at UC with Victor. Everyone wanted to show us around, and some students even kept asking if we needed any help and saying hello to us while we were waiting for the lecturer. Honestly, I was amazed by such a welcoming situation. Students were so kind that all I could do was keep saying "thank you". I love this place very much, now I have many friends and we still hang around because am now accustomed to the norms of Australia. The fact is that once one settles and gets close to social groups, it never becomes a problem anymore (Chih-Ning, 2011).
Food
Living in Canberra can be very cheap. One of my positive experiences is a recurrent one; going to the markets every weekend. Canberra has a variety fresh food and local farmers produce markets where one can buy fresh and cheap food produced locally. I like the Fyshwick markets. They are a multicultural affair and people from all walks of life go there to get quality food at very modest prices. It reminds me of the markets in my home country.
b. Attitude to Canberra
When I first arrived at Canberra, I experienced an unexpected reality upon arrival on my way from the Canberra airport to the University of Canberra. My choice of this university was based on the fact that it was in the capital city of Australia. I expected to find the University of Canberra located in the city center, was surrounded by trees, indigenous plants, and wild animals. Initially, the differences in the city caused a lot of stress and boredom initially. My experience was similar to the findings of the study by Khawaja and Stallman (2011) about experiences of international students in Australia, established that international students suffered from loneliness and isolation.
Current thoughts on Canberra
Now I believe Canberra offered me a positive experience because of its natural and relaxing environment and the various opportunities to enjoy nature while studying. This place offers a good multicultural environment in which a quarter of the Canberra population is foreigners. This means that Canberrans are very open-minded people and easy to get along with.
Attitude on Canberra
My attitude has now changed because, in the subsequent days, I managed to move around the city with my new friend and established that it was not the city I had thought it to be because friends that I made while at Canberra are also a part of my memorable experience. Also, Canberra has no temptations, and all students get along with the beautiful nature every day, allowing students to get more of their own time and learn to be independent. Additionally, this Canberra has excellent study conditions for people to learn in a healthy way. Apart from studying at the school or library, students can do various sports activities to maintain body and mental health. Plus, Canberra is such a brilliant place for people to exercise. I firmly believe that Canberra is the best place for everyone.
2. Comparison of the University of Canberra with my University/College
The University of Canberra is different as compared to my college because when is started attending classes, I faced more realities that surprised me even more.
The university lecturers treated me with much respect than my university and I was even stunned when they served me food and drinks during a short welcome party for the first class sitting. In my educational journey, I had never seen a teacher or lecturer carrying a plate of food to serve students with a smile. The informal environment, including students being served food by the teacher, shocked me. Back in China, I was used to the lecturer-student education system that Godwin (2009) labeled as "authoritarian and non-interactive." The informal environment, including students being served food by the teacher, shocked me.
Another difference is that Canberra also offers an excellent balance between pursuing an educational career and enjoying life in a "country town". For example, Canberra hosts some of the major social festivals and events throughout the year, like the National Multicultural festival in February. As compared to my home city which lacks most of these events, they allow people to take part in cultural activities to promote social inclusion among Canberrans.
3. Reasons for these differences
Culture
One of the most memorable experiences I have had in Canberra is attending the cultural festivals every year. For example, the Multicultural Festival educates, celebrates, and displays the wonderfully diverse nature of Canberra. China has similar festivals but they do not include other diverse cultures. So many cultures make up Canberra and it is showcased in this huge festival where there is music, food, instruments, clothes, dancing, and more. This festival is a time to celebrate diversity and the many diverse cultures within Canberra, with not only family and friends but the whole Canberra community. It is always incredible to just stand in the middle of the festival and look at all the diverse cultures that make up Canberra.
Environment
The climate, mountains, lakes, the parks, animals, and fresh air found in the city of Canberra, along with accessible public transport have all made Canberra one of the most inhabitable cities in the world as compared to China which lacks most of the natural environment. Lakeshore, wild animals like squirrels and kangaroos and jogging trails are available at UC for those seeking the great outdoor environment.