My Left Foot: The accomplishments of Christy Brown Essay Sample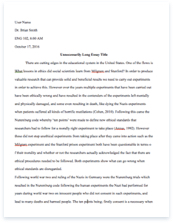 The whole doc is available only for registered users
OPEN DOC
Download Essay
A limited time offer!
Get a custom sample essay written according to your requirements urgent 3h delivery guaranteed
Order Now
My Left Foot: The accomplishments of Christy Brown Essay Sample
Since his birth on June 5th, 1932, Christy Brown had to dig himself out of a hole, using only his left foot. Faced with Cerebral Palsy as a baby, he was thought to be mentally challenged, and no doctor could do anything to help. His disability was the backbone of the many problems in his life, such as his alcoholic father, a poor lifestyle, as well as some social issues. Growing up, his only hope of someday being recognised as a real person rested within his mother. Although, after drawing the letter A for the very first time, and proving himself worthy to his father and many others, he would have to accomplish a lot more, often alone, to become who he is known as today. These accomplishments are the result of Christy having overcome the many obstacles in his path, and they have brought out the best in not only him, but those around him as well.
Christy's first obstacle was perhaps the most important. He had to somehow show that while his body was of no use to him, his mind was. There was a glimmer of hope within the Browns when Christy first took that piece of yellow chalk from his sister's hands. "I looked about me, looked around at the faces that were turned towards me, tense, excited faces that were at that moment frozen, immobile, eager, waiting for a miracle in their midst." With much effort and encouragement from his mother, Christy succeeded; he had drawn that "single letter A". He had carried out the burden that had been resting on his shoulders for years. For him, that letter, drawn on the kitchen floor, was a gateway to more mental freedom, and, to a method of communication. His mother had never been prouder, and his father was no longer afraid, nor embarrassed, of showing his true emotions towards his son. "Then my father stooped and hoisted me on to his shoulder."
Another of Christy's many obstacles was to make others aware of his talent in art and literature, and to become more than the "nothing" so many saw him as. With his many paintings and poems, Christy accomplished what no one, perhaps not even his mother, thought possible. Dr. Eileen Cole played a major role in Christy's life as he reached an older age. She helped introduce his work to public eyes; she made him famous. But Christy's fame isn't what brought out the best in his mother, his family or his friends. It was the fact that people were now recognising him as an ordinary human being, capable of the same if not more than anyone else. Christy's work helped others understand him more clearly, and understand what he had to face throughout his life. His paintings for example, portrayed his feelings towards his father, and what Christy saw him as.
It is not a question of how Christy has overcome the obstacles in his life that amazes people, but the mere fact that he has made it through every time he was faced with a challenge. Christy's accomplishments have always brightened the mood during difficult times and he has proven himself worthy to everyone he possibly could. This is what has brought out the best in Christy and those around him The lesson to learn is, if one man can succeed in life and capture the hearts of so many using nothing but one foot, any other person can achieve the same.