My most perfect day Essay Sample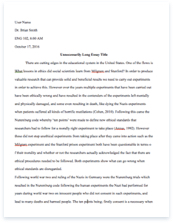 The whole doc is available only for registered users
OPEN DOC
Pages:
Word count: 696
Category: tea
Get Full Essay
Get access to this section to get all help you need with your essay and educational issues.
Get Access
My most perfect day Essay Sample
My most perfect day would be on a brisk December morning, as the new sunlight filtered weakly through storm glass, my bare feet would touch the frigid hard wood floor for a second before finding my fluffy white slippers. I would walk through a long, dark hallway-complete with creepy photographs and a red Oriental hall rug-and a winding wooden staircase before reaching a black-and-white kitchen. In the kitchen, I would prepare myself a delicious hot mug of tea and pop some bread in the toaster. Blackberry preserves, of course, would be quickly retrieved from a state-of-the-art refrigerator.
After enjoying a light morning repast, I would turn on my large stereo. New age music would lilt softly throughout my home. I would open the heavy, velvet curtains in each room, exposing white drapery whispily covering the old-fashioned windows. I would toss a load of laundry in a washing machine before taking a shower. The maid would be arriving in a few hours to take care of her weekly chores.
While in the shower, I would smell the scent of expensive aromatherapy shampoos. Just as I stepped out of the hot water, a warm terry cloth robe would hug me gently. Deciding to have a second cup of tea, I would greet my sleepy husband by the imposing hall bookshelf. We would kiss quickly as we passed on another.
For about an hour, I would commune with my hot tea ( still donning my robe) while seated in a comfy chair in the front parlor. Perhaps I would read a novel. Perhaps I would write in my diary or just meditate and pet my cat. Later, glancing at the antique grandfather clock, I would walk with energy back to my bedroom. There, I would brush my long hair before slipping into a pair of comfortable black slacks and a bright green v-necked sweater. A gold watch and large hoop earrings would complete my casual ensemble. Finding my shoes, coat and the maid at the front door, I would smile at the hired help as I stepped out into the crisp morning. My husband would just be leaving for work. I would chat with him briefly and we would hug before getting into our respective vehicles.
I would be off to run errands, do a little shopping, take a lunch with a friend and pop into a museum in my lovely, upper-middle class,small New England town.
Returning to my gorgeous, pastel gingerbread Victorian home, I would walk into a softly cinnamon-apple scented front hall. Smiling to myself, I would slip off my coat and shoes, knowing that the maid had done her weekly job well. Now I could get some work done!
My socked feet would lead me to a small but pleasant office on the first floor. I would make phone calls and write engrossing (sometimes humourous) prose for hours. I would pause only to relflect quietly on the plot or to say a prayer of thanks to God and my agent.
As evening falls upon this sleepy hamlet, my dear husband would return from work. He would relax for a bit as I finished up the last of my writing. Then we would light a fire in our fireplace and head out for dinner at our favorite, elegant restaurant. Tomorrow I would cook a delicious meal, but tonight we would have crab legs. I love crab legs, but confess that I do not care to prepare them myself. We would laugh and talk over fine food and wine.The atmosphere would only serve to enhance our culinary experience.
Upon finishing our meal, my beloved and I would return to our love nest to watch a movie or play a board game over a few more drinks. Over a final glass of wine, I would play a few tunes on our baby grand piano as the fire danced near by.
My husband and I would retire to our warm, beautiful bedroom. We would make love before falling into a blissful, peaceful sleep in the four-post mahogany bed, respendant with a pillow mattress. And we would live happily ever after.