My move Essay Sample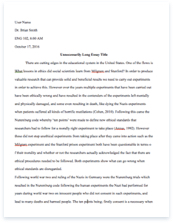 The whole doc is available only for registered users
OPEN DOC
Get Full Essay
Get access to this section to get all help you need with your essay and educational issues.
Get Access
My move Essay Sample
I can recall those days from the place I grew up. My friends called it 'Aussie', but it's actually called Australia. The weather was almost always good; I can't really remember any rainy days. Of course, there will have been some, but generally we don't get too much rain. I love the big green trees and those fresh green shoots of grass. Green is my favorite color, but maybe that was because I saw it everyday everywhere. Aussie was my favorite place in the world; it was so free and peaceful. Then one day, mum told me we were going to leave Australia for Hong Kong.
Like, for real- to live and study in Hong Kong. I don't think the shock had settled in then, because I just replied with a casual wave and a, 'Oh, okay then. ' I was going to leave in 2 weeks short notice. That meant seeing Mrs. Bailey, my crafts teacher for the last time. Mrs. Bailey was the friendly old lady crafts teacher whom I saw once a week with some other girls for an arts and crafts class. She taught us to make lots of nice things and we all loved old, dear Mrs. Bailey. She had the prettiest twinkling brown eyes and I remember once when I was five she told me I was a very intelligent girl.
I loved that. I love teachers praising me, and that was perhaps why I loved Mrs. Bailey so much. I thought, at that time that all teachers were as nice as she was and that I wanted to be a teacher when I grew up too. It meant I would be seeing many of my friends for the last time for perhaps, years or maybe more. Throughout the 7 years I had been in 'Aussie' I had made many close friends whom I saw with for lunch everyday and we'd have fun playing handball with the 'guys' who presumably thought that we sucked at handball but who weren't any better.
Even though the complained a considerable amount that we didn't play good enough I could tell they loved playing handball with us as much as we loved playing with them. It was a good, fun mix. I would miss them and their handball skills. The day we left was an extremely dull day, very surprisingly. As you know, there are few 'dull' days in Australia. What I also found pretty surprising was the tension in the air. Katie, my small Maltese puppy was running around in the kitchen, and despite the fact that she was a little slow, and perhaps a bit more stupid than a normal dog would have been, even she could sense the tension.
My mum was busying herself with packing the luggage and my brother Ken was just sitting there in the corner watching her. With Katie, I went out of the house onto the street to walk to Janice's house. It felt like the longest walk ever. For some reason it seemed like the world stopped. No birds singing, no leaves shaking, and the streets were deserted. It felt as if the world was sharing the unhappiness with me. I ran through the forest that led me to Janice's house and saw her sitting on the swings. As soon as she saw me she ran over and gave me a hug.
Janice had been my best friend for the longest, actually, ever since I stepped into Australia and the first day of school we sat together for lunch. That day was the day we both joined the basketball team and fell down together, and decided we were the best of friends. So when I told her my sad secret we both sat down for ages in the park crying. I couldn't bear the thought of leaving her. We sat together for a bit, talking about our memories of the first day of school, the first time we wrote with a pen and when we got our pen license.
We watched the sunset together and as I said good-bye to her for the last time and headed home, getting ready to go to the airport. Hong Kong was a place I never really knew at heart, even though I was born there. I had spent my whole life in Australia and it was my life. The memories of my childhood would always remain there, the place I considered was my home country more than anything else. I hugged my little dog up close.
I wasn't going to see her for a long time, maybe never again; my little Katie who had been part my life, who I had grown up with, learnt things with, played with… t was a sad thought. I would have to leave behind other people and things that were important in my life, not just Katie, but my friends, Janice, Nat, the guys… It was time to leave. My brother watched us dismally as we got into the car and drove away. He was forced to stay in Australia by himself to complete his university education. He was another person I had to leave behind. As my mum and I got onto the airplane I said a silent good bye to the quiet, peaceful plains beneath me.
At that point a strange feeling had crept up me. As we silently flew up in the dark, dull, sky I watched the green plains change into the deep blue seawater and a slight sick feeling churned up in my stomach. But the truth didn't settle in until I put one step in my new school in Hong Kong. I wasn't welcomed by green trees and a smiling teacher. There were no green trees. There weren't even any trees. It was one flat land, cement and all. That was the year my homesickness began, and the real world and the 'difference. '