My Neighborhood Essay Sample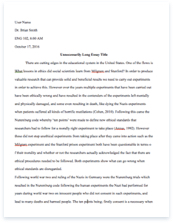 The whole doc is available only for registered users
OPEN DOC
Pages:
Word count: 461
Category: morality
Download Essay
A limited time offer!
Get a custom sample essay written according to your requirements urgent 3h delivery guaranteed
Order Now
My Neighborhood Essay Sample
My neighborhood wasn't like most. I lived off of a main road but this didn't change how I grew up. I just didn't have many friends my age to play with, and my only neighbors were the people in front and behind me. My neighborhood was a very quiet one, and nothing much went on. My best friend lived in the neighborhood behind me, so I grew up spending time around there. Having only my brother; best friend, Sarah, and her brother shaped me into who I am today.
Growing up only having three people to play with made growing up for me different than most kids. I never had that group of friends who spent time together everyday after school and all night during the summer. It helped me learn how to talk to other kids outside my neighborhood and go and play there. My neighborhood also had activities to participate in all of the time. We would head over to the library at least once a week and get ourselves books and a movie. It was my favorite thing to do with my brother and my mom. We also had parks everywhere. The few neighborhood kids who lived around me, and my friends from school would always go over to the big park fifteen minutes from our house and go down the biggest slide on the east coast. We could be there for hours and hours and would never grow tired of it. This shaped me into what I was like as a kid, always doing something, never just sitting around.
During the summer we would ask as many people as possible to all meet at one person's house and play a game of manhunt. We did this almost every night during the summer and sometimes on Friday nights during the fall. This is how my neighborhood worked because of where I lived. Most of my friends didn't live in neighborhoods; they lived off of the main road like I did, so we all would just meet somewhere. I liked it that way because it pushed me out into the real world early in my life to start meeting people. My neighborhood also was a very safe one too. My town never had crime or drug problems in it. I always felt safe and secure and never felt like I had to be aware of where I was at. My friends who lived around me were all good kids and never got into much trouble. This made me who I am too because it made me grow up without those things in my life. Not having the neighborhood that I grew up in, I believe I would be a different kid and have different morals.