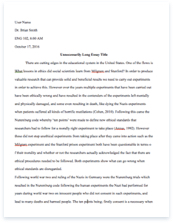 The whole doc is available only for registered users
OPEN DOC
A limited time offer! Get a custom sample essay written according to your requirements urgent 3h delivery guaranteed
Order Now
Money makes the mare go, is an old adage of permanent value and significance. In these days of money and money making having become the sole desire of mankind, I would also like to earn and hoard a lot of money, and one day, become a billionaire. When I become a billionaire I would first of all obviously make a nice house for my family, buy the latest and most expensive car. My children would be educated in the best educational institutions and I would also keep enough provision for their higher studies and any other pursuits of their interest. My wife, I would just load with the best of clothes and jewellery, the main desires of women. With all this being done, I think my family and I would be well secure for the present and the foreseeable future. After this, where would I spend the rest of the money? As we all know, money begets money and my money would continuously grow if properly invested. I would next take advantage of the many bank schemes and deposit huge sums from the amount that is a few millions in long term deposits. This would thus keep on increasing by means of interest given in banks.
A few millions I would deposit in a way so that I get a monthly income from it. With this monthly income, I would now start on my way of philanthropy. Helping the weak, the poor, the old and the disabled would now be my concern. This, I would do by adopting a few old age homes, a few schools and a few health centres. All these institutions would be working with my financial help every month. The interest of my fixed deposits would be used to finance these projects, and yet, the principal amount deposited would remain intact. This amount would continue to yield dividends and the Projects would go on. On the other hand, when my long term deposits would mature and the money realised, I would use the doubled amount for donations given, to institutions genuinely involved in social work activities. The principal amount originally deposited would again be deposited in the bank to double up again and be used again. Thus, the cycle of doubling on the one hand, and using interest on the other, my projects of social welfare would continue to go on uninterrupted.
Thus, if I was a billionaire, I would wholeheartedly indulge in philanthropy on a large scale. My friends, colleagues and the less lucky people would all benefit from my being rich. Besides all this, I have one ambition that of taking a world trip just once so, if was a billionaire I would try to fulfil this ambition of mine also, as this cannot be done without so much of money. I would take my family once for a trip around the world. This would give all of us an idea of what the world is and how we are different from others in this same world. After this single trip, I would not waste any amount of money, small or big in any other merry making but, some amount would be spent every year to take my family on an annual holiday. With all these plans in my mind, I think if I ever become a billionaire, several people would enjoy my riches – So GOD, I pray to you to really make my dream come true, and do make me a billionaire, just once -1 assure you Almighty that, I will never enjoy it all alone – I will share the pleasure with your other human beings.
Nowadyas alot of teenagers would day-dream if one day they become a billionaire.So do I.I always dream that one day i will become a billionaire at a young age that mny ppl at my age would envy me If I were a billionaire,I would make an investment into houses,stock market,lands etc that can multiply my wealth.With all these investments,i shall have less worries one day that my children will leave me and put me to the old folks home.Besides,investments can really help made me earn a huge amount of money to ease my greed.:D As a billionaire,I would make donations to the victims that suffered from the natural disasters such as Myammar,China,Furthermore,I would do more charity work to make my state of wealth at equilibrium state.
If one day I die,i would give away my 50% of my wealth to charity funds so that they can make use of my money to help those poor patients that are struggling with their diseases that might take their lives away If i were a billionaire,I would put my job aside and always go travelling with my family and friends and fly on my personal aeroplane so that we wouldn't be in a hurry to the airport and most importantly we can do whatever we want in the plane.I truly believe that by travelling,i can get closer wit my friends and family and also spend more time with them I'm now waiting for my dreams to come true.Perhaps i would turn into a billionaire the next morning i wake up.Life is totally unexpected.If not,i can also try my luck to buy lottery or maybe marry a billionaire husband. Above was my essay given by my English teacher.i spend around 15mins to do my essay,is the fastest time i ever spend to write my essay.hahahaha.this shows i really everyday day dream bout this matter.the grade tat my teacher encourage me to move on wit my day dream.hahaha. so,wad would u if u were a BILLIONAIRE??!!!
We often hear elderly people advising their young ones to forget the past and the future and care for the present only. But there is hardly any one who has no ambition for a higher status than his present one. This constant struggle for a higher position and money remains with a man till the last day of his life. This struggle, in fact, is essential for achieving higher ends in life.I belong to the middle-class. I can never think of earning millions of dollars but there is nothing wrong in harboring the hope that I might win a lottery. Suppose I am fortunate enough to win a lottery of millions of dollars, I will try to spend it in the most appropriate manner so as to derive the maximum pleasure out of it.My colleagues advise me that at the very outset, I should endeavor to improve my lot. I should have a huge mansion to live in and a car for the family. But my idea of life is quite different. Rather than improving my lot, I am much more interested in uplifting the condition of the poor masses of the country.My country is poor. There are people in my country who hardly get two square meals a day, what more to speak of enjoying the comforts and luxuries of life.
They are semi-fed and semi-clad. Most of these people are living in villages, where the main occupation of the people is agriculture. I will offer them a loan at a very nominal interest to enable them to purchase tractors, fertilizers and better seeds. This scheme will save the villagers from the village money lender.I will invest a good portion of my money in constructing a hospital with all the modem amenities. I will employ highly qualified doctors. This hospital will be run free of charge for the poor masses. Charities will always be awaited from the rich classes.
This will save people from the jaws of death.Many people, particularly in villages, have no means of recreation, I shall spend a part of my wealth to provide means of recreation for the Many people, particularly in villages, have no means of recreation, I shall spend a part of my wealth to provide means of recreation for the poor. I shall open various social and educational centers at various places.Since there is no adequate provision for the support of orphans and widows, I would, therefore, lose no time in opening new centers for widows and orphans. They will work and earn their livelihood honorably. This will
certainly help in the cause of country's advancement.There may be people who will jeer and mock at my utter foolishness of spending millions of dollars in this manner. Probably they do not realize that a man gets inner happiness in helping the poor, which is much more than the sensual pleasures that a man can get from the money he possesses. To spend money like this, will be my dearest hopes and aspirations.|
It is true that we should avoid living in a make-believe world. Day-dreaming often leads a dreamer to disappointment, frustration and discontentment. It is neither practical; nor a possibility in real life. But it has often been witnessed that miracles do, at times, occur in a man's life. The advice that I should act only in the living present with heart within and God overhead doesn't seem to have been coined for me. I am a human being made up of blood and flesh. I can't prevent myself from lapsing into reveries, if I choose so. So if I ever succeed in becoming a millionaire, by virtue of a miracle, or by love of my day-dreaming, I know in advances to how I shall spend my newly-acquired money. My first priority will be the homeless people who are old and have been rejected as useless wretch. These people are considered parasites by those very persons whom they once bred and brought up. In order to give them relief and solace, I would like to spend money on constructing a suitable home where they may have free boarding and lodging.
This home will be free from discrimination of any kind on the basis of colour, caste or creed. For the religious-minded, it would have sessions, involving discourses from all religions. The next item on my list will be to start a highly advanced, very well equipped Health Centre for the economically backward people. I know how a lot of poor people die of the diseases they suffer from, simply because they cannot afford to have a timely, easily accessible, proper medical aid. This centre will have all the requisite medical and surgical machines. Consultation, diagnosis, and medication are all going to be absolutely free of cost. It has pained me a lot to see that many children have neither the time, nor money to go to a school. These are because they either have no one to support them, or are forced to wook to help their parents. For such children, I would like to open a night school. The books and the stationery will be provided free of charge to all those who will attend this school. They won't be required to pay for the coaching.
I am of the view that as long as the people of a country are illiterate, it cannot progress. So it will be my pious and humble duty to promote adult-literacy. For the youths of today, I shall start a fully-equipped gymnasium in every town. I fully understand the value of health, without which you can serve neither yourself nor others. If the young blood is physically fit, then alone will the country move ahead without fear of anyone? Since most of my countrymen are afflicted with poverty, there are numerous students who have to leave their study in-between for want of money. For such students, I have a soft corner in my heart.
I shall start for them a book-bank, which will lend the text-books and other kinds of aid book son condition that they are returned intact after a due course of time. The meritorious students will be awarded scholarships to make them feel proud of their merit and pursue higher studies for the good of the country. In the end, I shall have a fun-cum entertainment park, full of exciting games, exclusively for the children to play in. Besidesplants, trees and flowers, there will be swings and slides. Once they are inside it, they will forget about the outside world and get lost in the sound and colour of nature and the excitement of fun-filled games.
Related Topics