Nation Building Essay Sample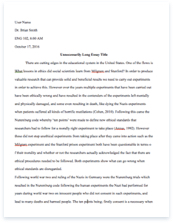 The whole doc is available only for registered users
OPEN DOC
Get Full Essay
Get access to this section to get all help you need with your essay and educational issues.
Get Access
Nation Building Essay Sample
A Country means not the soil, but its people. A nation should be developed by its people. People should work hard to strengthen it. As said by Dr. A.P.J. Abdul Kalam "Nation development depends on what its people think". Previously, we have known that people can make their nation great with their thinking, dreaming, achieving. In a country like India, which now has a population of more than 100 crore, those in the 15 to 30 age-group are its youth who constitute 40 percent of the total population. They are available for handling various tasks of development—local, regional and national. People are grown trees whereas students are seeds. A good seed gives a good tree, good tree gives good fruit. A student becomes a good citizen, a good citizen makes a better society. A good student grows up to be a good citizen and such good citizens can form a society which is graft-less, politically balanced, economically standard and stands on moral grounds. The students are the prospective heirs of nation. So they should be well equipped with sound moral, political and economical views. They are the pillars on which beautiful edifices will be built. Education must build the nation through such men and women who are mentally alert, physically sound, morally and spiritually awake.
Our future prosperity and welfare of the nation depends upon the kind of education we impart to our young generation and what use they make of it but The main problem with the students is that they do not have enough incentive and definiteness of purpose. Instead of confining the students within the four walls of the class rooms should be imparted lessons in dignity of labor and manual work. The students must be encouraged to do work in villages, it will bring some practical element in their education. Today the country is full of social evils of all kinds and the services of the students can be best utilized in eradicating them. The students in other countries have played a very important part by way of social service.
During vacations and holidays, students should organize themselves into batches and tour the countryside. Beside, spreading literacy, they can emphasize the need of family planning. They would be able to impress upon the people the need of sanitation and health. The students must actively participate in the economic development of the country. The 'Green Revolution' if taken up by the students can work miracles. The students on their part must also give up violence and lawlessness. The students should ensure that they keep away from drugs and alcohol. Students should always keep in mind that their progress has a direct bearing on the economic well being of the country and they should not allow themselves to be exploited by political parties or self-seeking politicians. They must listen to reason and even if they have complaint, grievances and dissatisfaction, they must adopt peaceful ways of expressing them. A love for virtue, righteousness and a sense of self-respect and personal dignity, must be inculcated in the student. Moral and intellectual frustration must be removed.
They must get proper training to become a good citizen in a democratic country. For this, they should have enough knowledge in constitution and the functioning of the government. They should be aware of their fundamental rights and their duties. They are future citizens, who can become the future producers, protectors, philosophers etc. Producers produce the needed items which may be related to food, electronic, engineering arenas etc. Protectors protect the nation. Philosophers guide the nation. The foundation provided by educational institutions should be put to good use.
Taking recent events into account, the students have played a prominent role in the anti corruption movement led by Anna Hazare. The movement featuring demonstrations, acts of civil disobedience, hunger strikes, marches and rallies had gained momentum and students were the prominent factor and major participants in the movement. Various youth and student organisations had activetly participated in the campaign and major student organisations such as Chhatra Bharathi, Students Federation of India, Akhila Bharatiya Vidyarthi Parishad had given their support to the movement. To conclude, the main occupation of students should be in fairness to themselves, in fairness to their parents and indeed in fairness to the nation, to devote their attention solely to their studies. It is only thus that they can equip themselves for the battle of life that lies ahead of them. Only thus will they be an asset and a source of strength and of pride to their nation. Only thus, can they assist it in solving the great social and economic problems that confront it and enable it to reach its destined goal among the most progressive and strongest nations of the world.