National service Essay Sample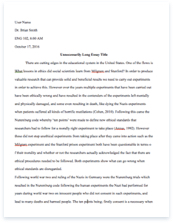 The whole doc is available only for registered users
OPEN DOC
Get Full Essay
Get access to this section to get all help you need with your essay and educational issues.
Get Access
National service Essay Sample
I woke up one morning and thought to myself what am I still doing here? I had already done five months but they said I would've been released after four months for a crime that I didn't even commit. For the rest of my life, I will always never forgive my mate who 'grassed' or told on me to the police. I will never trust him as soon as I am released. So here I am, doing national service serving as a soldier in the army. I turn to my right and see my cabinet door dominated with pictures of my friends, families and my girlfriend, who I mourn for and miss the most. I turn to my left and saw another boy still sleeping.
He was still sleeping tucked away warm and comfortable. The barracks I was staying was like a youth hostel instead filled with more beds, mostly bunk beds along with two tables with chairs and rifles. I could hear the sound of water dripping onto the roof. It must have been raining the night before. I then felt a rush of cold air which passed by on my legs. I quickly covered them with my blanket as I also heard a door slam shut. The door opened and stood their was my corporal with his new shiny boots, smart uniform and neat haircut and shaven skin covered his body with pride as he was proud of us for what we have become, soldiers.
With a fast click to the switch, the lights turned on and all us troops jumped out of bed as if we were under attack. We all followed our usual orders and routine by getting changed fast in our sport uniforms and took our morning jog around the nearby forests and fields. Afterwards we would return to our usual rendezvous which was the middle of our base. We would take our daily routines such as guarding, briefing and patrolling. We would return to our barracks and then change into our uniform, pick up our rifles and head outside. Some of us troops would go for a smoke while others would go to the mess hall or dining room for our breakfast.
Most attended the mess hall due to the rumours that there was a new young pretty looking chef to serve us all breakfast. I stayed outside because I was not hungry and decided to have a smoke. I was then approached by my corporal and quickly put out my cigarette and saluted him. He called me to the colonel's office as he was expecting me. I was escorted to the office with my corporal. I was told to wait outside the office as my corporal went in first to talk to the colonel. I saw a couple of other boys outside the office, five or six of them sitting there, having no clue why they were there.
I never knew the boys, due to them coming from a different regiment. So this resulted in us being strangers. After a long meeting both came out and called all us boys in. As we marched in and saluted both the corporal and colonel we were informed that we had been specially selected to go to war. All our faces dropped and shocked expressions had filled the air as we heard about this opportunity to be true soldiers. "Permission to speak sir" one boy said. "Granted" replied the colonel.
"Why us, we were sent here instead of prison. Us criminals, go to war it doesn't make sense". You boys have outshone the others, you lot have the potential to be true soldiers of war, that is why we have decided to send you lot not to the middle east, but the far east North Korea. " Why North Korea I thought to myself. I wasn't aware of what current affairs that was happening in the world. All I knew was the war in Iraq or 'middle east'. Until, I broke silence, "why North Korea sir" I asked the colonel. "Recent nuclear testing of weapons of mass destruction have been operating in that region and we have been given orders to invade the north along with the US and the south" he replied.
By looking at his face when he answered all our questions he seemed sure and confident to send us boys to war. "Dismissed" ordered our corporal, and we all saluted the colonel and marched out of his office. "This is pathetic, we're all eighteen, the youngest soldiers to be sent to war, can you believe that" one boy called out. "It doesn't make sense; we're just serving our national service then we told to go to war rubbish" one replied.
"I swear you're only supposed to be here for four months, what are you doing here? " one boy asked me. "I haven't a clue; I supposed they probably wanted me to stay for war perhaps. "Yeh sure, if I was you I would complain" one replied. Some of the boys went to tell the others while I returned to barracks along with the other two who had to go to war. "Stupid" he shouted, "Can't believe it, I'm not even probably gonna be alive to see my baby girl grow up if I go to war, anything can happen out there" one boy said to me.
Just looking at him felt like probably being in prison, watching an inmate getting aggravated either from receiving bad news or not being released on the date promised. "How about you, you got a young one? " he asked me. "Nope" I answered. But I do have a girl; pretty looking probably dumped me for another boy". "Forget about it" he replied. "I know your girl will never dump you, I bet you she won't even go for another boy after you die" he said. He seemed so sure and determined about my girl and my relationship with her. He was like an older brother to me, but at the same time a stranger a person I hardly know.
"You seem to know a lot about relationships don't you? " I asked. "Na, don't be stupid, just by looking at you, you must shower your loved one with respect and love, you do don't you" he asked sarcastically. Of course I do, it's just I haven't been in contact with her for the last 3 months, she must see nothing in me now don't you think? " I asked. "Nonsense" he replied. "As I said before, you look like the type that gives his loved one the best of everything and make that special effort, just hang in there" he said. A few weeks had passed and it was then Friday, the day where we could write letters or make calls to our families or relatives.
When I returned from my cross country course to the barracks I saw a lot of the boys writing letters nstead of making calls at the headquarters. I joined some of the boys to write letters. I wrote a letter to my family first telling them about the opportunity of staying in the army to fight in North Korea. I also said I was alive and well and missing them very much. I didn't have the slightest clue of how my family would react about this and if they would have a say in this. After writing a letter to my family I then decided to call my girlfriend instead of writing her a letter. I walked to the headquarters with my letter to post and then called my girlfriend.
I was scared. My mind was split in two, call or not. I used my instinct and listened to what that boy told me. So I called her. After a couple of rings it went to her answer phone. I called her again and again until I was called out by my corporal; I then slammed the receiver and marched right out. I was angry, too angry to listen to anyone. I walked right passed my corporal without saluting him. This was against army rules and he straight away grabbed my arm and shouted "You know always to salute your commander no matter what the circumstances right! " he ordered.
I then forced my arm off him violently, and then I saluted him and marched off. "What's the problem? " he asked me as I was walking off. I then stopped and turned around and walked up to him. "When are we going to war? " I asked. "Why has this got to do with your problem, I saw you trying to get hold of someone on the phone, girlfriend? " he asked. "How do you know? " I replied, "And what has it got to do with you? " He then put his arm around me and we started to walk "As corporal, I am like a father to you and not only you, all you boys are in need of a father figure and that is me.
That is why you lot have been sent here, you lot are in need of a father type figure to guide you in life and tell you all the rights and wrongs in life at home and on the streets. " I more or less agreed with him and apologised to him about my behaviour. I then told him about my problem with my girlfriend. "If you wanna become a true soldier of war, you must accept the fact that you are already dead. And the sooner you accept this the more you will start functioning like how a soldier is supposed to be" he said.
"You must forget everyone else and only worry about yourself and your fellow brothers (troops). This then filled me with confidence and I my problems then soon went away. He then stepped aside and saluted me, I saluted him back and he then walked off. I went back to my barracks to pick up my rifle and patrol around our base. As I was walking I came upon a soldier. Not another convicted criminal as I would say but I saw him as a soldier. I recognised him as he was one of the selected ones to go to war.
"What's your name? " I asked him. "Geoffrey" he answered. "Hi, my name's Dave. " We shook hands as we knew we were going to war and we had to know each other in order to get along well in war. Going to war innit? " he said. "I know" I replied. "Scared" he asked me. "A little bit, you. " "Maybe, I don't know, if the date is close, then I am probably. Me, you and another 4 boys going to war, it just doesn't make sense" he said. "I agree with you, why send criminals to war when there sentence is near a close, I'm confused. " Me and Geoffrey then walked together and started to know each other more. Nightfall was then approaching and me and my new friend headed back to barracks to sleep not knowing the exact information about us going to war.
The next morning had begun and an announcement was given. Can all troops who are going to war meet at the colonel's headquarters for more details and information. " Some of us had just finish having our shower and shave and started to get dressed fast and head to headquarters. "Come on Dave" Geoffrey told me, "we're gonna be late. " I then followed him as we were going to be finding a lot of useful information about the war. We all marched into the colonel's office and saluted him. "Gentlemen" he said, the kindest thing he had ever called us. "We have received new that a regiment in Iraq are pulling out and returning here this evening.
This means you lot are heading to North Korea at the end of the week. " "End of the week" I thought to myself today was Saturday that means were heading to North Korea tomorrow. We only have 24 hours to train you soldiers to go into war. "This of course is not a problem, due to the fact that you lot have been here for five months and we have been training you lot hard and we are confident and capable of going to war due to you lot outshining the rest. " The feeling was even worse than before when we found out we were going to war.
I then broke silence "Permission to speak sir" I asked. "Granted" he answered. "Are we able to see any of our family before we embark on this journey? " "Unfortunately not today but tomorrow you are. Sorry about this short notice information gentlemen but unfortunately I don't have any more time to answer your questions, they will be answered before you leave tomorrow. Dismissed! " he ordered and all us troops saluted and then marched out. Nightfall was approaching and it was snowing. So all us soldiers who were selected to go to war were called to the airport.
This was where the troops who were returning to England from Iraq were expected to be. We all had our big furry army jackets on shivering with fear ness as if we were going to war right now. Soon the plain had arrived. The colonel along with the general was waiting right outside the plane door. We were all waiting with impatience to see how soldiers would look after a long war. Coming down that stair way near the airplane door were injured, wounded troops some of them with limbs missing and some even deformed. All us six troops looked at them as if we were looking at some kind of freaks or strangers.
They all walked into the mess hall and then were sent to first aid, some to the hospital. We all looked at each other as we knew we were going somewhere tomorrow we had never had been before. We were then given permission to speak to some of the troops about war. Devastating answers we were given which filled us with fear and only little hope. The only hope we had was seeing our families and friends tomorrow before we embark to war. The next day had drawn and the six selected troops were called to the headquarters where all our families and friends were waiting.
We marched and showed off all pour military skills off to our friends and families. We then saw our families and friends who were all standing and waiting for our appearance before them. Some of us were given big hugs and kisses from our families especially our mothers whose sons were going to war. For me, my family came but not my girlfriend. I was given advice and love by my family before I had to go to the airport where we were all to go for North Korea. I was the last one to leave from the headquarters and embark to the airport with our families and friends who were to watch from the mess hall.
As I was walking back to the airport all the convicted criminals and reserves were all standing and saluted us troops who were going to war. Us six and another whole regiment were boarded onto the plane filled with nervousness and fear. Before we were to be boarded onto the plane I received a letter. I was given it by my corporal and I decided to open it. It smelt of feminine touches. When I completely opened it, it was my girlfriend. She wrote me a letter telling me how much she loved me and will never forget me when I go to war. I read the whole letter later finding out she was pregnant with my baby boy.
This filled me with excitement and confidence that my girl still loves me and a baby is to be expected. "I told you she still will love you" one of the boys told me. He was lurking over the seat to see my letter. "Congratulations, you're a father, just keep that in your heart for know, fill your mind with hate" he advised me. He was the same boy who I met at the barracks before who told me my girl will always love me. He was right. As the engines were starting, I turned to my left and saw everyone's families waving and blowing kisses. When I saw my family waving I waved back and blew kisses.
Not knowing that my girlfriend was among their presences. I only then noticed her beside my mother with her bump noticeable waving and blowing kisses. From then on, I knew I could rely on my family to take care of my baby boy. All us troops looked at each other and we then looked at the regiment that we were going with and from looking at each other's faces we knew us six convicted criminals were soldiers of war and had to rust in each other in order to succeed in this war. But as an overall us six strangers had changed for the better.