Natural Disaster Management Essay Sample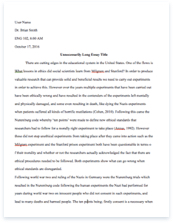 The whole doc is available only for registered users
OPEN DOC
Download Essay
Get Full Essay
Get access to this section to get all the help you need with your essay and educational goals.
Get Access
Natural Disaster Management Essay Sample
The United States experiences a variety of natural disasters throughout the year. Because of hurricanes on the Pacific, Atlantic, and Gulf of Mexico coasts, earthquakes near the San Andreas and other fault lines, volcanic eruptions, tornadoes in the plains, and floods throughout the Midwest, the United States suffers approximately $1 billion in losses each week. From 1990-93, losses surpassed those during the previous decade, mainly due to Hurricane Andrew, the Midwest and Northwest floods, and the Northridge Earthquake. Regardless of the location of a natural disaster in the United States, a program of disaster preparedness, mitigation, management, and prevention must be followed. Disaster preparedness includes all of the activities that are carried out prior to the advance notice of a catastrophe in order to facilitate the use of available resources, relief, and rehabilitation in the best possible fashion. Disaster preparedness starts at the local community level; if local resources were insufficient, it would branch out to the national level, and if needed, the international level. Disaster mitigation is the ongoing effort to lessen the impact disasters have on people and property.
Fewer people and communities would be affected by natural disasters with the use of this process. Because of the varying degree of each natural disaster, there are different mitigation strategies for each. Outlined in the following tables are some important recommendations for protection against disaster. Disaster management is the process of addressing an event that has the potential to seriously disrupt the social fabric of the community. Disaster management is similar to disaster mitigation, however it implies a whole-of-government approach to using community resources to fight the effects of an event and assumes the community will be self-sufficient for periods of time until the situation can be stabilized. Through disaster management, we cannot completely counteract the damage but it is possible to minimize the risks through early warning, provide developmental plans for recuperation from the disaster, generate communication and medical resources, and aid in rehabilitation and post-disaster reconstruction.
The exchange of correct information following the event is important, in order to ensure the resources necessary to support response and recovery activities. The 72 hours following a major event is the most difficult time because of a lack of coordination among relief organizations. Problems that interrupt rather than coordinate the rescue efforts of all groups involved often occur because of hasty decision-making under complicated circumstances and the large number of organizations, which are unsure of their roles during operations. Disaster prevention is concerned with policies and programs to prevent the recurrence of natural disasters and covers the long-term aspect of such disasters. The small price to pay for any method of prevention and protection pays off in the long run. An example of this is the Anheuser-Busch facility.
In the early 1980s, Anheuser-Busch invested $15 million to protect its facilities from an earthquake. In 1994, an earthquake whose epicenter was 12 miles away from the facility hit, however because of the prevention the company took, it saved an estimated $300 million in damages. Programs that follow and track disasters have improved throughout the years. In the 1970s, only the specialized departments of large companies, universities, and the government covered disasters. Desktop systems and computer communications emerged as a technology for linking emergency professionals on a global basis in the eighties. With the 1990s, computer equipment became more powerful and is now an essential component of disaster operations worldwide. Today Earth observation satellites provide basic support in pre-disaster preparedness programs: in-disaster response, monitoring activities, and post-disaster reconstruction.
In anticipation of future natural disasters, the Federal Emergency Management Agency (FEMA) has developed a national strategy, Project Impact, to be fully implemented by the year 2010. The two main components of the strategy are to increase public awareness of natural hazard risk and to reduce significantly the risk of the loss of life, injury, economic cost, and destruction of natural and cultural resources due to natural disasters. Five key elements are included, in order to make Project Impact a successful one: hazard identification and risk assessment; applied research and technology transfer; public awareness training and education; incentives and resources; and leadership and coordination. Through the Mitigation Action Plan:
Federal agencies are expected to apply the best mitigation practices to their own facilities; complete a national natural hazards risk assessment; develop partnerships to advance research, standards development, and cost-effectiveness measures; provide incentives; and spearhead a national public awareness campaign. State and local governments develop sustained administrative structures and resources for mitigation programs, adopt and enforce building codes and land use measures, and conduct ongoing public information campaigns on natural hazard awareness and mitigation. Private industries accept responsibility for being aware of the natural hazards that threaten their facilities and investments and for reducing their vulnerability. Individual citizens accept responsibility for becoming aware of the natural hazards that affect them and their communities and for reducing their degree of vulnerability.
The past decade has shown an increase in the severity of natural disasters. During the past year alone, eight destructive disasters occurred worldwide. These disasters are outlined in the accompanying table called 1998 Natural Disasters. Through these plans, the way communities deal with disasters will be improved. As the population increases, it is expected that economic and societal costs of disasters will increase every year. The need to prevent property damage, disaster costs, injury and deaths is increasing because it is expected in the next 15 years that even more Americans will live and work in regions of natural disaster risks. With the established and anticipated disaster programs, communities can prepare and recover faster, however we must not forget the severity of any disaster and we must remember to be prepared for all of them. FLOOD MITIGATION
Before the Disaster
Learn warning signs and community alert systems
• Stockpile emergency building materials
• Install check valves in sewer traps to prevent flood waters from backing up in sewer drains
• Plan and practice an evacuation route
• Have disaster supplies on hand
• Develop an emergency communication plan in case of separation • Ask an out-of-state relative to serve as the "family contact" • Teach family members how and when to turn off the gas, electricity, and water and teach children how and when to call emergency numbers. • Ask your insurance agent about flood insurance
During the Disaster
During a flood watch: If indoors:
• Turn on battery operated radio to get latest emergency information • Get pre-assembled emergency supplies.
• If told to leave, do so immediately.
If outdoors:
• Climb to high ground and stay there
• Avoid walking through any floodwaters.
• If in a car, turn around and go another way; if your car stalls, abandon it immediately and climb to higher ground. During an evacuation:
• If advised to evacuate, do so immediately to avoid flooded roads, being sure to follow recommended evacuation routes and listen to radio for evacuation instructions
After the Disaster
• Don't return home until authorities express it is safe to do so
• Help neighbors whom may need assistance
• Use extreme caution when entering buildings
• Inspect foundations for cracks or other damage and examine walls, floors, doors, and windows to make sure that the building is not in danger of collapsing • Watch out for animals, especially poisonous snakes, that may have come into your home with flood waters • Watch for loose plaster and ceilings that could fall
• Take pictures of damage for insurance claims
• Look for fire hazards
• Throw away all food (including canned) that has come in contact with flood waters • Pump out flooded basements gradually to avoid structural damage • Service damaged septic tanks, cesspools, pits, and leaching systems ASAP – damaged sewage systems are health hazards.