Natural Landscape Ecological Assessment Essay Sample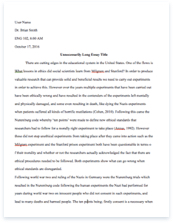 The whole doc is available only for registered users
OPEN DOC
Pages:
Word count: 2243
Category: geology
Download Essay
Get Full Essay
Get access to this section to get all the help you need with your essay and educational goals.
Get Access
Natural Landscape Ecological Assessment Essay Sample
Background Research
Location
Yarra Bend Park is 4km from the Melbourne CBD, in the suburb of Kew/Fairfield. The Park is located along a prominent stretch of the Yarra River, falling to the south of the surrounding natural parks of Northcote Park, Coulson Reserve and Fairfield Park. As seen in the map below (Google Maps, 2013), the M3//Eastern Freeway cuts through the park. Other significant features of the surrounding built environment include the Yarra Bend Golf Course to the east, the North Melbourne Institute of TAFE to the North with the suburbs of Kew and Fairfield as the surrounding residential area.
Figure 2 (Google Maps, 2013)
Geology
The Yarra River winds its way through Yarra Bend Park and in doing so accentuates some notable geological formations. These include exposed igneous dyke intrusions formed by volcanic activity, folding and normal and reverse angle faults (Parks Victoria, 2007). The oldest rocks that can be found at Yarra Bend Park are marine sandstone and mudstone which date back more than 400 million years ago (Parks Victoria, 2000). The base basalt layer below the river is chemically weathered and over time. The basalt is deposited on the outside of the river bends creating steep basalt escarpments which are still forming today. These are juxtaposed with the gentle inner slopes of the Yarra River which hold sedimentary deposits. Dight Falls and the adjacent pumping station tracks expose a rippled cliff and bedding planes of complex folding and faulting of rock which hold fossils of early marine invertebrates, E.g. Graptolites, primitive invertebrate animals. (Parks Victoria, 2007)
Figure 3 (Parks Victoria, 2010)
Landscape
Referring to the geological map of the park, it can be deduced that sections of the Merri creek will have steep drop-offs due to the basalt escarpments present. The course cut by the river features "very steep outer sides and gentle slopes on the inner sides" (Parks Victoria, 2007). The presence of the prominent rocky outcrops on the geological maps informs us that there will be visibly exposed bedrock specifically in the river bend to the edge, to the immediate east of Dights Falls. Also, the cuttings made in the landscape for Yarra Boulevard will provide insight into the formation of Yarra Bend Park and the geological processes that shaped it.
Soils
There are two main soil types in Yarra Bend Park. First is Silurian mudstone sediment, that derive from marine sandstone and mudstone sedimentary rocks dated to be 400 million years old (Parks Victoria, 2007). The second soil is made from basalt as a parent rock. The basaltic rocks are derived from two separate lava flows in the region, one filled the Merri Creek Valley 2.2 million years ago and the other flowed into the Yarra Valley 800,000 years ago (Parks Victoria, 2007). A wider range of vegetation is a result of the introduction of basaltic soils to the park.
Climate
Yarra Bend Park is located within a cool temperate climate zone, experiencing warm summers and cold winters. Uniform rainfall is characteristic of the region also with a slightly higher mean rainfall experienced during Winter and Spring months (Bureau of Meteorology 2013). The month of January has the highest temperatures and the lowest temperatures are experienced in July. Cumulative statistical data recorded between 1855 and 2013 shows the highest mean monthly temperature within the year in January as 25.9 degrees centigrade, and the lowest maximum temperature recorded in July at 13.5 degrees centigrade. Average rainfall is lowest in January at 47.3 mm with the highest recorded in October reaching 66.2mm (Bureau of Meteorology 2013).
Hydrology
The Yarra River is the most predominant landscape feature within Yarra Bend Park. Its documented water flow for the year 2012 was 132,861.341 Ml/day, recorded at the Collingwood Yarra River water station (Melbourne Water 2013). The curvature of the river keeps the river flow relatively slow. The Yarra River is fed from the flanks of Mount Baw Baw and feeds out to Port Phillip Bay (Melbourne Water 2013). Merri Creek runs into the southern end of Yarra Bend Park and is closely followed after by Dights Falls, which is the biggest artificial hydrological landscape feature within Yarra Bend Park.
Vegetation Type
There are multiple species of vegetation within Yarra Bend Park. It is estimated from Parks Victoria that there are 294 species of native plants (2002). However, most of these species are low in numbers and restricted to small patches of the park. As seen below the Yarra River has been an influential force in the formation and distribution of the diverse vegetation communities of Yarra Bend Park. The vegetation of Yarra Bend Park has been informed by the landform group – a correlation reveals the origins and formation of the vegetation types and communities of the park. The following is a list of the landforms and their associated vegetation type (Victoria Parks, 2002):
Alluvial Plain: (Plains) grassy woodland, floodplain woodland, gum and ironbark forest
Volcanic Plain: (Plain) grassy woodland, shrubland
Wetland: Plains grassy wetland, floodplain wetland
Figure 4 (Parks Victoria, 2002)
Fauna
In the park there is a mixture of native and introduced species. 185 indigenous native fauna species have been recorded.
– 125 species of birds
– 10 mammal species
– 19 species of reptiles
– 15 butterfly species
– 5 amphibian species
– 11 freshwater fish species
It also contains 13 threatened fauna species. Key mammals found in the park are Echidnas, Native Water Rats, Grey-headed Flying Foxes, Brushtail and Ringtail Possums. There are also Platypuses and various types of bat and reptile species (Parks Victoria, 2013) .
Many European introduced species such as the rabbit, feral cat, the red fox and European bees and wasps have become pests in the area of the Yarra Bend Park, creating competition with native fauna.
Human Context
Human activity around Yarra Bend Park has been plentiful and varied throughout history. There is little direct evidence of Aboriginal habitation however it is known that the region including Yarra Bend Park was inhabited by the Wurundjeri tribe (Parks Victoria 2000). The area has been used recreationally since European settlement with areas used for many activities including swimming, boating and golf. Yarra Bend Park also has many paths and trails used for various activities.
Throughout history there have been several institutions located within the park including Merri Creek School, various Hospitals and Fairlea Women's Prison (Parks Victoria 2000).
Site Visit Plan
Sites (refer to map figure 4 for locations)
1. Dights Falls
This area has been selected because of its relevant geological features such as: – Exposed bedding planes characterised by ripple marks,
– Complex folding and faulting and fine grained sediments containing early marine fossils (Parks Victoria 2013). – A good revealing of the Silurian mudstone/sandstone sedimentary layers at the cliff face at Digits Falls; exposing layers of ancient seabed. (Parks Victoria 2013).
2. Koori Garden (Merri Creek/Yarra River intersection)
This site is reported to feature many Indigenous plants (Parks Victoria, 2013) and is one of the best places to observe and analyse the Basaltic soils.
3. Yarra Boulevard
Has been chosen for its viewing points and access to:
– Basaltic Soils
– Its colony of Grey Headed Flying Foxes.
4. Galatea Point Lookout
Galatea Point's Lookout is a major reason why we have chosen this site. This lookout will enable the group to observe and analyse: – Geological landforms and their effect on landscape processes. – The River Red Hum dominated bushland (Parks Victoria 2013) – Bird fauna
5. Former Deep Rock Swimming Club
Deep Rock Swimming Club has a clear view of the rocky escarpment on the other side of the river providing an example of uplifted Silurian mudstone/sandstone sediments (Parks Victoria, 2013).
6. Yarra Bend Lunatic Asylum
Yarra Bend Lunatic Asylum as a well established garden of exotic trees, namely Figs, Elms and Cyprus. As they were planted and the asylum built in 1845 (Parks Victoria, 2013) they could show a more advanced stage of human impact of the environment.
Activities
Dights Falls Loop Trail
The group will take the Dights Falls Loop Trail upon arrival at Yarra Bend Park. The trail is 4.2 km long and will take the group past the relevant sites that we plan to explore allowing the group to undertake the activities (with the required equipment included). – Photographs should be taken at Dights Falls and different soil horizons identified using the Australian Soil and Land Survey Handbook. Soil texture, particle size, hue, pH and aggregate structure should be identified. Parent material, climate, topography and organisms should be considered when analyzing the soil. The location of where each test and/or observation is undertaken will be noted. The information gathered will be discussed in detail within the LEA under key environmental attributes. Equipment: Soil pH test kit, GPS, gloves and trowel, camera, Australian Soil and Land Survey Handbook. – Along the Merri Creek and Yarra River, the river beds should be analyzed and observed, and as above soil characteristics should be recorded.
The group feels that these assessments should provide a good amount of detail to enable discussion of the underlying landscape processes that gave rise to the site for the LEA. Equipment: Soil pH test kit, GPS, gloves and trowel. – Record the distribution and behavioral interaction of sited animals and their environment, particularly when at the viewing platform over Galatea Point which is noted for its bird watching (Parks Victoria, 2013). This site could enable the group to observe human impacts on Yarra Park Bend to be included within the LEA. Equipment: Binoculars for observation. – We will attempt to access the rocky escarpment opposite Deep Rock Swimming Club and observe the uplifted Silurian mudstone/sandstone sediments.
This extra data will enable comparison with other selected site soils and deduce possible landscape processes that have occurred. Equipment: Soil pH testing, Australian Soil and Land Survey Field Handbook, Dilute HCl, trowel. – Along the Yarra Boulevard (where the cutting has been made into the soil), we will observe the layers of basaltic soil, identifying the types through tests (pH, the presence of carbonates) and our reference material. The distinction between layers will provide particular insight into the landscape formation of the park.
Equipment: Soil pH testing, Australian Soil and Land Survey Field Handbook, Dilute HCl, trowel. – At all sites (particularly Koori Gardens due to the reported high population of indigenous plants) we will observe and identify the predominant plant species and classify them with their associated landform group. By analysis of the distribution and population of specific plant species and correlation with their specific landform groups and human interaction will we gain further insight into the origins of Yarra Bend Park. Equipment: Camera, handbook for plant identification – The group will note observed potential impacts of human activities on the site and landscape processes. Equipment: Notebook, pencil.
Environmental Health and Safety
Risks Assessed
The main safety issues concluded from the Yarra Bend Park website (Parks Victoria, 2013) are risk of bushfires, snake activity in warm weather and hazards near escarpments. As it will be late April during the group site visit there should be little risk of bushfires or snakes as the heat will be at a low/acceptable level. Therefore main safety measures for the group site visit include:
– Caution should be taken at all times particularly near the falls and rivers, steep, sloping cliffs or other hazardous environments.
– Closed shoes should be warm and long pants to prevent any injuries, from fauna or otherwise.
– Caution should be executed around poisonous animals such as bees and
wasps.
– Caution will be taken when using public transport and road safety rule observed.
– Sunscreen will be applied along with the use of hats
Figure 5 (Parks Victoria 2007)
Relevance
In following the outlined Site Visit Plan and exercising appropriate observational and experimental skills the group will collect the data required to complete both the group presentation and Landscape Ecological Assessment (LEA).
Utilising information gathered through the background research process and applying skills developed during lectures and tutorials, the group is confident in documenting relevant evidence relating to site attributes and processes and interactions between them whilst visiting Yarra Bend Park.
Bibliography
Bureau of Meteorology (2012). Climate Classification Maps. Retrieved 4 April, 2013, from http://www.bom.gov.au/jsp/ncc/climate_averages/climate-classifications/index.jsp?maptype=seasgrpb#maps.
Bureau of Meteorology (2012). Climate Statistics for Australian Locations. Retrieved 4 April, 2013, from http://www.bom.gov.au/jsp/ncc/climate_averages/climate-classifications/index.jsp?maptype=seasgrpb#maps
Bureau of Meteorology (2013). Melbourne in 2012: A mostly normal year. Retrieved 4 April 2013, 2013, from http://www.bom.gov.au/climate/current/annual/vic/melbourne.shtml.
Melbourne Water History of the Yarra Rive. Retrieved 2 April 2013 from http://www.melbournewater.com.au/content/rivers_and_creeks/the_rivers_and_creeks_system/history_of_our_rivers_and_creeks/history_of_the_yarra_river.asp?bhcp=1
Melbourne Water (2013) Melbourne Water- Rainfall and River Level Data. Retrieved 2 April 2013 from http://www.melbournewater.com.au/content/rivers_and_creeks/rainfall_and_river_level_data/site.asp
Parks Victoria, n.d.State Government Victoria, . Retrieved 4 April 2013 from http://parkweb.vic.gov.au/explore/parks/yarra-bend-park/environment
Parks Victoria (2013) Dights Falls. Retrieved on 4 April 2013 from http://parkweb.vic.gov.au/explore/parks/yarra-bend-park/things-to-do/dights-falls
Parks Victoria (April 2000) Yarra Bend Park Environment Action Plan. Pp 11-30. Retrieved on 25 March 2013 from http://parkweb.vic.gov.au/__data/assets/pdf_file/0019/313462/Yarra-Bend-Park-Environmental-Action-Plan-2001.pdf
Parks Victoria (2007) Yarra Bend Park – Geology. Pp 1-2. Retrieved 25 March 2013 from http://parkweb.vic.gov.au/__data/assets/pdf_file/0020/315623/Park-note-Yarra-Bend-Park-Geology.pdf
Parks Victoria (2013) Safety and Regulations. Retrieved on 4 April 2013 from http://parkweb.vic.gov.au/explore/parks/yarra-bend-park/safety-and-regulations
Parks Victoria (April 1999) Yarra Bend Strategy Plan. Pp 6. Retrieved on 4th April 2013 from http://parkweb.vic.gov.au/__data/assets/pdf_file/0020/313463/Yarra-Bend-Park-