Nature In Classicism And Romanticism Essay Sample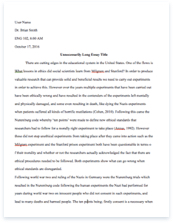 The whole doc is available only for registered users
OPEN DOC
Get Full Essay
Get access to this section to get all help you need with your essay and educational issues.
Get Access
Nature In Classicism And Romanticism Essay Sample
In the end of the 18th century, Romanticism came out as a response to Classicism. This change was moderate but nevertheless, it could be seen in literature, philosophy, art etc. The classical approach to world was bound and determined and classicists had seen world around them as having a steady structure. Unlike them, romanticists viewed world as a place where they could freely express their ideas and create marvelous literature without boundaries. Romanticists and classicists differed in many things. Most importantly, the way of thinking about society they belonged to and the way they experienced nature. But also, rationality and imagination had a completely diverse meaning to both classicists and romanticists. Classicists had no affection for nature. "They often portrayed it as beautiful but chaste, like a formal garden."1 Romanticists on the other hand, adored nature, were inspired by it and found it fascinating.
Classicism
"Some 18th c. philosophers asserted that human beings are naturally good and find their highest happiness in the existence of virtue and benevolence. Such a view of human nature we describe as 'sentimental'. It found the source of virtue in instinctive and social impulses rather than in a code of conduct sanctioned by divine law. And people began to feel pleasure in the exercise of benevolent impulses."
Popular classical belief was also that human nature was consistent, unable to change. This belief was the reason for Greek and Latin plays become popular once more and serve as the model fot this period. Classicism relied on antient writers and there was no imagination only imitation. Therefore, no new ideas were born but instead new ways to express classical thinking served the purpose. Poetry had a specific role. It served for public matters and tried to fulfill the purpose of moral guidance and instruction to the readers. Poetry was not intended for private expression of personal emotions or imagination. "Classicism was based on the idea that nature and human nature could be understood by reason and thought. Classicist believed that nature was, a self-contained machine, like a watch, whose laws of operation could be rationally understood. Romanticists viewed nature as mysterious and ever changing."3 Poets in the period of Classicism focused on three things: realism, didacticism and satire. In the rare cases when the subject was in fact nature, poets would have a didactic approach to it. They would write about social connotations that had nothing to do with the wildness and beauty of nature.
They were unwishful to describe nature in its proper way. These poets were respected members of society and thought inappropriate to turn into noble savages, instead they despised everything primitive and barbaric. The function of literature or poetry in particular was to include realism so they chose to write about culture, civilization, social development and other issues that would complete the task of being not only
poets but teachers as well. They had to maintain the social and moral norms in order to send the right message. To be able to do that, no imagination or feelings could be added because they would damage certain ideals and values. "With the passage of time, 18th century poetry started changing as some of its poets started moving towards some aspects that were previously ignored by pioneers of the age such as village life, simplicity, closeness to nature and natural landscapes."4 So, the Age of Johnson represents the first attempt of transition and first sign of upcoming period.
"The writer, poet, critic, journalist, essayist, scholar, and lexicographer Samuel Johnson (1709-84) reaffirmed ideals and deplored the increasing interest among writers in the primitive, exotic, and antiquated, in simple folk and their traditional literature, in country life and the beauties of nature; and in human emotion and personal expression."5 "I crossed the Staffordshire canal, one of the great efforts of human labour and human contrivance which from the bridge on which I viewed it, passed away on either side, and loses itself in distant regions, uniting waters that Nature had divided, and dividing lands which Nature had united.'6 The typical example of the clash of two periods. On the one hand, he is trying to emphasize human power, human ability to develop, to create, to be civilized and reasonable when building and creating, but on the other hand, we can see this special notion when he mentions nature (nature with the capital N). The manmade structures are dividing what nature created. Man is separating nature from its infinite whole. This link between the rational and fictional in terms of despription of nature is somewhat different from the usual classical way of representing nature. So, this is a very good example of the age of transition.
Oliver Goldsmith (1730-1774) was different from his other contemporaries when illustrating nature but also it did not mean as much to him as it did to Romantics. His poem "The Deserted Village" is full of natural imagery and profound note of emotions and melancholy towards village and its fate. The poet describes his village as the place that is no longer free, no longer pure, simple but a place of modern development, everything is changed and he mourns because the village has lost its virtue and chastity. The destruction of a land that was once nature and nothing else now turns into a modernized village. He uses somewhat mixed approach while he writes. On the one hand, this notion of a man in a modernized society that goes towards destruction is a example of human nature and what can be done of it. Nevertheless, the description of the village and its beauty can be seen as something that is not written for the purpose of sending some moral message but just to show his view of the village and what did nature evoke in him, what kind of feelings:
"1: Sweet Auburn! loveliest village of the plain,
2: Where health and plenty cheer'd the labouring swain,
3: Where smiling Spring its earliest visit paid,
4: And parting Summer's lingering blooms delay'd;
5: Dear lovely bowers of innocence and ease,
6: Seats of my youth, when every sport could please:
7: How often have I loiter'd o'er thy green,
8: Where humble happiness endear'd each scene!
9: How often have I paused on every charm,
10: The shelter'd cot, the cultivated farm,
11: The never-failing brook, the busy mill,
12: The decent church that topp'd the neighbouring hill;
13: The hawthorn bush, with seats beneath the shade,
14: For talking age and whispering lovers made!
15: How often have I bless'd the coming day,"7
The scene described here is full of natural illustrations and it is not hard to imagine the imagery. "While describing the village's beauty, Goldsmith sketches the village scene with the help of trees, flowers, spring, stream, farm, hills, nightingale's song, children and other aspects of Nature. The poet laments at the loss of simple bliss of nature that is felt by the poor. The rich people are shown as contemptuous towards the poor because of their simple delight that they feel to be a part of nature According to Goldsmith, the poor people enjoy a more wholesome life with nature as compared to the rich that prefer a more sophisticated and artificial life over the natural world."8 Nature is used more as an instrument to show the transition and clash between the poor and the rich people who do not understand its value and destroy nature in oreder to build a powerful modern society. Rural people are more attached to nature and understand it better. Nature is used as the object of happiness for those people but the poet has a didactic tone and does not entirely use the imagination for the purposes of his enlightenment. Romanticism
As earlier emphasized, nature always presented a huge inspiration for poets but they individuated it differently in the romantic period. The role of nature changed. Nature has no boundaries, it is free and wild and therefore admired by the romantics who even thought of nature as their mentor and adviser. "Nature has two forms: Nature as an external reality and Nature as an internal reality. Nature as an external reality is that which is depicted outwardly and nature as an internal reality is that which man has inside him." Even though the 18th century was the age of reason and mind, romantics renounced that superficial opinions which repressed the divinity of nature. The manifestation of nature through pure emotions completely changed European mind at the time. The roots of Romanticism are in the harsh rejection of the French Enlightenment which was cold and ruthless.
The man of change and revolution, J.J. Rousseau inspired romanticistis to also become more deliberate and led by their feelings, urges and impulses that contradicted reason. 9 They relied on imagination, creativity, spontaneity and neglected reason as the instrument used in literature. Romantics were also called escapists because nature was their sanctuary, their escape from the modern society in which they could explore their wild side and use their imagination without restraints.