NESTEA Marketing Research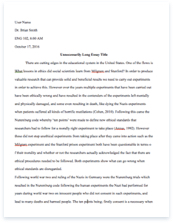 The whole doc is available only for registered users
OPEN DOC
A limited time offer! Get a custom sample essay written according to your requirements urgent 3h delivery guaranteed
Order Now
What is NESTEA?
NESTEA is a brand of iced tea manufactured by Nestlé and distributed by Nestlé company's beverage department in the United States and by Beverage Partners Worldwide (BPW), a joint venture between The Coca-Cola Company and Nestlé, in the rest of the world. It competes with Unilever/PepsiCo's Lipton Iced Tea (the main competitor). It provides a variety of tea products, in regular and diet forms, including liquid and powdered tea concentrates, refrigeratable teas, and ready-to-drink bottles.
RTD Tea market picture in Egypt:
RTD tea (noncarbonated beverage) in the market remained limited in Egypt with only a small consumer base of affluent households. Despite this narrow consumer profile, the category achieved total volume growth of 4% in 2012, a stronger performance than the review period C AGR of 3%. This growth was in line with the increase in the size of its consumer base rather than any increase in per capita consumption. COMPETITIVE LANDSCAPE
Nestlé Egypt SAE first launched its NESTEA brand, a powdered beverage, across the globe before expanding into Egypt. Nestlé Egypt poses little threat to Pepsi-Lipton International as both companies sell their products in different formats. Pepsi-Lipton sells RTD products in bottles, whilst Nestlé Egypt has selected to sell its products in powder sachets.
Who is the consumer profile of NESTEA drinkers in Egypt? What are targeted segments? Teens (males & females) and Moms (working & household)
Age: 18- 38 years
Focus mainly on urban areas. Special occasions, when there are guests When eating out, at clubs sporting, less sugar (on diet), shopping, lunch breaks & summer times. Available at Supermarkets, Restaurants & Convenience stores. In restaurants, institutional (5-10% of NESTEA's sales)
In-home (most of their sales).
What're the main drivers for Marketing Research for the company in this case? 1. NESTEA poor Egyptian market penetration & failure to achieve projected market share & share of mind. 2. Other products sales are increasing. Lipton Iced Tea (the main competitor). 3. False selection of target segments that DOES NOT prefer RTD tea (noncarbonated beverage) for their refreshments during daily activities. 4. Almost no preference or Noise on social networks (e.g. Facebook page NESTEA Egypt only 100 likes!!!!!!!!!). 5. Egyptian consumer prefers more Bagged/loose Tea more than RTD tea.
What is the expected value-added of the planned Marketing Research project?
1. Problem diagnosis of NOT achieving projected market share while other products sales are increasing.
2. No repurchases & poor W.O.M.
3. Assess previous target segments preferences & define targeting problem.
4. Re-positioning recommendation of NESTEA at Egyptian market. Marketing Research Needs Assessment:
1. Capacity:
a. In NESTEA case, the Marketing Research is capable of producing required information. b. Already the need for Tea in Egypt appears on wide range. But we need to re-position RTD and target the interested segments. c. Also, Information from successful competitors will be useful to study the gap and figure out more about problem definition. d. Through surveys and Marketing Research tools, we can gain more information regarding RTD customers. Ex:
i. Audience Research. Audience research is aimed at discovering who is listening, watching, or reading radio, TV, and print media respectively. Such studies in part profile the audience and in part determine the popularity of the medium or portions of it. ii. Product Research. Product tests, of course, directly relate to use of the product. Good examples are tasting tests used to pick the most popular flavors. iii. Brand Analysis. Brand research has similar profiling features ("Who uses this brand?") and also aims at identifying the reasons for brand loyalty or fickleness. Check for Nestlé loyal customers and also check competitive brand. Assess brand share of mind, share of vice & share of heart among other market players. iv. Psychological Profiling. Psychological profiling aims at construction profiles of customers by temperament, lifestyle, income, and other factors and tying such types to consumption patterns and media patronage, what factors drive consumers to purchase RTD tea in EGYPT. v. Scanner Research. Scanner research uses checkout counter scans of transactions to develop patterns for all manner of end uses, including stocking, of course. From a marketing point of view, scans can also help users track the success of coupons and to establish linkages between products.
vi. Database Research. Also known as database "mining," this form of research attempts to exploit all kinds of data on hand on customers—which frequently have other revealing aspects. Purchase records, for example, can reveal the buying habits of different income groups & according to the new segmentation designed by marketing department replacing old segments.
2. Availability:
a. There's already available information related to the current target segment. Whether old or new targeted one b. We need more information regarding our new target segment. c. As mentioned in the previous points. In addition to the available information, we'll need to collect more information using Marketing Research tools.
3. Timing:
a. Time needed for our Marketing Research will be about 3-4 months maximum.
b. The RTD already suffers a failure in being positioned and targeted and we need to put it in the right position as soon as possible.
c. Already action plan will take time in execution, so we need to end our Marketing Research as soon as possible to leave time achieving the aimed market share.
4. Resources:
a. Regarding the adequate resources needed to get information. We'll hire a local Egyptian Marketing Research company that's already an expert in studying the Egyptian customer & has wide knowledge of Egyptian market and his needs.
5. Cost-Benefit Analysis:
a. Marketing Research in this case requires high costs due to the new segmentation strategy adopted. b. But once the product targets the right segment, the potential market will be ready to achieve the projected market share and re-position the RTD in the Egyptian Market. c. This'll cost a lot despite acquires high benefit by putting the brand in the suitable positioning to regain expected sales forecast and achievements.
Marketing Research Utilization:
As we know that Instrumental utilizations is the kind of Marketing Research procedure needed in this case as we need a direct and straightforward use of Marketing research to achieve the original and disclosed objectives which are: Problem diagnosis of NOT achieving projected market share while other products sales are increasing. Increasing the Egyptian market penetration as well increasing the market share in RTD market. Attract Egyptian customers to NESTEA by different positioning and brand image after successful marketing research problem diagnosis and entrepreneurship. Examples:
1. Product test:
We want to set up a stand in the supermarket in order to make tasting to the supermarkets clients. The stand should represent the brand with the color of the company to make the customers familiar with the brand (share of voice/heart/mind), also before the launch of our product, all the customers at the supermarket will receive a sample of "NESTEA" for free at the cashers including a voucher which explains the game to win a trip to PARIS and the customers feedback will be taken into consideration (NEW PRODUCT DEVELOPMENT).
2. Price sensitivity study:
Apply discounts during the launch of the product and their effects on the customers and on the product sales.
3. Promotion effectiveness:
Promotional offers during the year: If a client buys a box of 150 bags, he will get a free cup or a spoon. If he buys a box of 250 bags, he will get a free box of tea.
International Marketing Research:
The Multinational marketing research is evident in this case, as the company NESTLE (international company) where they have already a form of business entry (progressively evolving into food, beverage, nutrition, health, wellness, and touching lives of people- Nestle has strong brands like Maggi, Nescafe, Cerelac. It has set up "Cafe Nescafe "and "Coffee Corners" in mini metros) will hire a multinational company to conduct a marketing research: As they are more familiar with the customers habits and traditions. As well the probability of acceptance of new product iced tea as it's known in this region (Egypt), they like only (the hot tea) and they never hear about the iced tea. Introduction of new concept and how will be accepted.
Ethical Marketing Research problems:-
Almost all studies on ethics in marketing research have focused on either delineating the responsibilities and obligations of researchers to respondents and clients or exploring whether various groups perceive certain marketing research practices to be ethical or unethical. Generally marketing activities often pose significant ethical problems in business, the major ethical problems that business people wanted to eliminate: 1) Gifts, gratuities, bribes, and "call girls,"
2) Price discrimination and unfair pricing,
3) Dishonest advertising,
4) Miscellaneous unfair competitive practices,
5) Cheating customers, unfair credit practices, and overselling,
6) Price collusion by competitors,
7) Dishonesty in making or keeping a contract,
8) Unfairness to employees
We will discuss: 2 types of sources of ethical marketing research problems:
1. Abuse of information:
It might happen as concealing information from any stakeholders which are many such as Unilever/PepsiCo's Lipton Iced Tea. They have upper hand in the market. So they can direct the market to inform wrong information. Main competitors in the market can pay for market research Company to twist statistical analysis saying that no chance in the market for NESTEA.
2. Profit motive:
Marketing Research Company could sell information to another company of the competitors for more profit generation especially in economic recession situations It could be exploited from the marketing research company that NESTEA in a very bad critical situation to pay an over charging fees to find an innovative solutions for their problem. Bad situation of NESTEA could lead them to accept any suggestion to overcome their crisis that may lead to do unnecessary services.
Related Topics