Nestle Supply Chain Case Study Essay Sample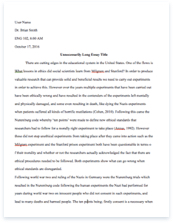 The whole doc is available only for registered users
OPEN DOC
Download Essay
A limited time offer!
Get a custom sample essay written according to your requirements urgent 3h delivery guaranteed
Order Now
Nestle Supply Chain Case Study Essay Sample
Nestle, an international recognized multinational corporation is the world's leading nutrition, Health and Wellness Company. Nestlé's mission of "Good Food, Good Life" aims at providing customers with the finest quality of nutritional choices within a wide range of food and beverage classifications (NESTLÉ – Vassos Eliades. (n.d.). Retrieved from http://www.vassoseliades.com/consumer-goods/nestle.html, para. 1). The merger in 1905 between Nestle and the Anglo-Swiss Milk Company created the Nestle we know today. Nestle is one of the world's largest suppliers of food and nutritional products operating with 461 factories in 83 countries, with 328,000 employees worldwide (Fries, Lorin, Goldberg, Ray, 2012. Nestle: Agricultural Material Sourcing within the Concept of Creating Shared Value, para. 31). Because Nestle operated within such a broad scope, they were subjected to significant vulnerability. Nestle realized that a risk to its producers had potentially severe implications for the company (Goldberg, 2012, para. 31).
This directed the company on the path of incorporating sustainability and the concept of creating shared value within its value chain to match the companies' core concepts and business values with regards to the triple bottom line. This paper centers on Nestlé's role in the future global food system and how partnering with competitors and suppliers impacts sustainability within the supply chain, the potential conflicts Nestle faces as a leader in the chocolate, dairy, and coffee industry, and how conflicting issues be in opposition with the company's sustainability efforts. Nestle has globally positioned themselves with their unmatched research and development teams and their sustainable agriculture platform called SAIN (Sustainable Agriculture Initiative). Research and development gives Nestle a competitive advantage and plays a vital role in the creation of Nestlé's products, which have the proven advantage of taste and a specific nutritional value over its competitors' products.
The Nestlé Group invests approximately CHF 1.5 billion in Research & Development every year. This is more than any other food company – both as a percentage of sales, as well as absolute terms (Nestle, The world of Nestlé – (n.d.). Retrieved from http://www.nestle-family.com/our-company/english/assets/downloads/The-World-of-Nestle.pdf), p. 16, para. 6). Nestle has established a rigorous process of product testing which includes scientific nutritional assessment. Each product has a measurable nutritional value to prove its superiority in delivering nutritional benefits. Research and development has given the organization the capability of forming innovative partnerships and collaborations at each stage of the product development process (Nestle, The world of Nestlé – (n.d.)., p. 19, para. 2). The company's ability to bring together all of its global R&D resources enables Nestle to provide efficient, innovative, and high quality products while adhering to a strict regulatory compliance. Nestlé's R&D has been influential in the global food market and beneficial for large companies to duplicate their success in creating value and sustainability through research and development.
As the world's leader in nutrition, health and wellness, Nestlé collaborates with countless companies across different industries (Goldberg, 2012, para. 86). This enables the company to build a global supply chain, allowing Nestle to generate, buy, and sell agreements through collaborations within the local communities in the countries where the company operates. Nestlé has also participated in many collaborations between top companies in other fields, enabling improvement of the company's production line, as well as the final product delivered to the final consumer. Collaboration with competitors has been beneficial for Nestle. As it gives the company a competitive advantage through an extension of collective market leverage. Nestlé's collaboration with its suppliers has proven effective as well, giving the company the capacity to depend on a more consistent supply of quality raw materials (Goldberg, 2012, para 12). Nestlé's collaborative ventures in joint research and development programs has given the company substantial cost savings, the ability to acquire more technically competent solutions, and open an accelerated route to the global market.
Nestle has set the tone, and established a new level of awareness and standards for itself and its competitors (Goldberg, 2012, para. 23). These standards are being used globally within the food and beverage industry and has provided an example to competitors on how to source and interact with farmers, traders, and primary processes. Nestle has proven to be a pioneer within the global food system; and has created an unprecedented value for sustainable agriculture and shared value throughout its supply chain. Over the past several years, food security and economic crises have highlighted both the urgent need and the potential for developing sustainable agricultural systems (World Economic Forum, New Vision for Agriculture: A global Initiative of the World)