Network Management Systems Essay Sample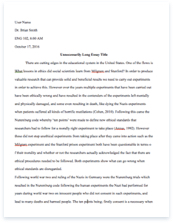 The whole doc is available only for registered users
OPEN DOC
Download Essay
Get Full Essay
Get access to this section to get all the help you need with your essay and educational goals.
Get Access
Network Management Systems Essay Sample
Network Management is providing a dependable and efficient network with analysis, monitoring, and performance measurement. Network Management Systems are used by Network Engineers, and Managers for the day-to-day operation, monitoring, troubleshooting, and even executive reporting. Challenges are similar to those faced with all facets of IT Management: Short of resources both budget and staff High workloads Alerts around the clock Remote users BYOD (Bring Your Own Devices) New applications and technologies needing network support IT is simply the helpdesk
Organization's rely on Network Management Systems (NMS) to proactively monitor devices for availability and performance, and notify in the event of an issue. Many options are available for all sizes of businesses and complexity of the network that is part of the enterprise architecture of many flavors. Most centralized based which may limit the ability to assess performance from the end users' perspective. The NMS should help IT and the business reach maturity by following Bill Flemming's four steps outlined in Chapter 2 of CIO Best Practices 2nd Edition: – – – – Infrastructure Metrics Data Capacity Management for Risk, Expense, and Quality Standard Services as a Foundation to Business Services Strategic Performance Management
The Four Steps
1. The business needs to see metrics for applications, hardware, networks, operating systems, and web servers to name a few. 2. Capacity needs to be planned using the metrics – no need for excess network capacity at one site and not enough at another. 3. Providing financial management of the network by tracking operational costs and avoiding excess capacity allow for proactive budget management. 4. Finally bringing it all together in an Executive dashboard along with a console for the network engineer is needed.
The Network is Slow
How do you reduce the helpdesk calls of type "The network is slow." or "My application is slow." Network management is about getting the most complete picture as possible of the network. Skeletal It is critical to monitor and analyze the network from the position of the end user. It may take a hybrid approach to monitoring using cloud and enterprise technologies. The more complete the picture of the network and the applications using it the more mature and proactive the IT organization will become.
References
Flemming, B. (2011). Why does IT behave the way it does? In J. Stenzel, CIO Best Practices 2nd Edition: Kindle Edition (p. Location 1412 to 1662). Hoboken: John Wiley & Sons, Inc,.