New Media Impact on United Airlines Essay Sample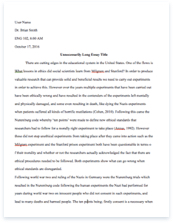 The whole doc is available only for registered users
OPEN DOC
Pages:
Word count: 524
Category: twitter
Download Essay
Get Full Essay
Get access to this section to get all the help you need with your essay and educational goals.
Get Access
New Media Impact on United Airlines Essay Sample
Introduction
New Social Media has strong influences on both big companies and SMEs. Compare with the troditional media, new media is a kind of two way communication and it is common that online is most uesful platform for new media.
United broken my guiter
Musician Dave Carroll said his guitar was broken while in United Airlines' custody. He alleged that he heard a fellow passenger exclaim that baggage handlers on the tarmac at Chicago's O'Hare International Airport were throwing guitars during a layover on his flight from Halifax Stanfield International Airport to Omaha, Nebraska's Eppley Airfield.
He arrived at his destination to discover that his $3,500 Taylor guitar was severely damaged. Fox News questioned Carroll on why he checked the valuable guitar and Carroll explained that it is difficult to bring guitars onto flights as carry-on luggage. In his song, he sang that he "alerted three employees who showed complete indifference towards me" when he raised the matter in Chicago. Carroll filed a claim with United Airlines which informed him that he was ineligible for compensation because he had failed to make the claim within its stipulated "standard 24-hour timeframe".
This video was posted on July 6, 2009 and amassed 150,000 views within one day. It is not only attract huge media attention, but also sharply effect on UA stock price. Within 4 days of the video being posted online, United Airlines' stock price fell 10%, costing stockholders about $180 million in value.
The impact on SMEs and big companies
Social Media Networks are basically applications that are completely based on user generated content and the action of users play a substantial role in increasing the value of the application or service. Blogging, social tagging, pod casting, social networking, media sharing, social gaming are some of the popular applications used by companies. Corina Pascu of the Institute for Prospective Technological Studies, European Commission, opines that these concepts have the potential to facilitate new heights of user interaction, collaboration and sharing and hence result in the realization of business value that can be derived from social media applications.
Nevertheless companies should always keep in mind that social networking sites are a powerful tool and that they should be utilized for benefit of the company. If the tool is not correctly used it can also lead to boomerang effect and drive consumers away.
Conclusion
Today, a small company sitting in some corner of developing country (such as Singapore) can think of connecting directly with prospective clients in far flung places like the US, through social media platforms, such as Facebook and Twitter. These platforms have helped companies target the right set of clients and maintain long-lasting relationship with them. Social media also helps these companies to keep the existing and prospective clients updated about product changes, new product launches and other communication. It is indeed agreed that social media networks are the game changers of business in this century. Social media technologies offer greater potential for effective use of IT, which has been identified as a key driver for increasing productivity gains in SMEs.