New York City Essay Sample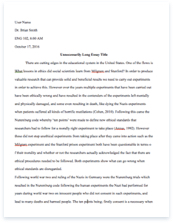 The whole doc is available only for registered users
OPEN DOC
Get Full Essay
Get access to this section to get all help you need with your essay and educational issues.
Get Access
New York City Essay Sample
The melting pot, the city that never sleeps, the big apple. What do all of these things have in common? There are simply nicknames for one of the most exciting places in America, New York City! New York city is full of various forms of entertainment. Since, I'm from the small part of New York, Brooklyn. I am very excited in informing you all on one of my favorite places to visit. Once I am in New York City I never want to leave there. In fact, I visit New York City every time I get the chance and each visit I fall in love with it more and more. I actually hope to land a job there on Wall Street when I graduate college. Now whether or not you plan to make New York City your future homes. I think it is very important that each and every one of you plan to visit at least one time in your life, because there is so much that the city has to offer and you can see for yourselves what all the buzz is truly about. Today, I will inform you all on two aspects of entertainment in New York City, Broadway Musical and Fifth Avenue shopping.
The first Broadway Musical show that I saw was the Lion King. This musical is perhaps the most popular amongst them all. Critic Linda Winer, from News Day reported on January 14th, 2013, that quotes "This is a magnificent, wonderful, and jaw dropping show". She continued to say the show and playhouse were enchanting and the production is worth every single penny. I recommend that when you do visit, you schedule a day to watch this amazing production and see how the vibrant colors and sounds bring each animal to life. There is many other Broadway musicals such as Wicked, Matilda, Wizard of Oz, Aladdin, Mamma Mia, as well as many others. Generally, when people attend these shows they dress in fabulous, trendy and fancy outfits. In fact, Broadway musicals produce an immense amount of money for New York City; they almost produce more money than the treasury itself can print. Just 2 years ago Broadway musicals produced 11 billion dollars for New York City according to Broadway's box offices.
Now, the next aspect of New York City that I would like to talk to you all about is the amazing and entertaining shopping that is has to offer. If you are fashion focused or a shopaholic touring New York City then shopping on Fifth Avenue is a definite must. According to the New York City tourist page, sponsored by Amtrak. It is home to many apartments, museums, stores, businesses, historical landmarks, and parks. It begins at Washington Square Park and ends at Harlem River. Many tourist quote that shopping amongst this historical road is entirely different experience than anywhere else. From the dazzling jewelry at Tiffany's to the more affordable clothes at H&M you are sure to find yourself indulging in this wonderful shops. The best part about shopping on Fifth Avenue is that it caters to everyone's taste and budget.
Whether you are searching for the latest fashion, looking for old souvenirs or even window-shopping for the amazing experience. As you can see, New York City has a variety of entertainment to offer, you can spend your evenings dressing up to attend a Broadway musical and watch professionals show off their amazing talents. Then spend your days shopping on Fifth Avenue at some of the largest, famous, and expensive retail stores in America. Regardless, of your taste and budget you are sure to find your place in New York City because there are a variety of attractions to offer. It is simply my favorite place because of all the excitement and entertainment. As I mentioned earlier, you should all try and visit at least once to see all the buzz because it is a remarkable experience that everyone can benefit from and there is simply so much to do there.