No Logo: Taking Aim at Brand Bullies Essay Sample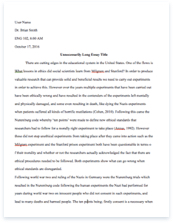 The whole doc is available only for registered users
OPEN DOC
Pages:
Word count: 1407
Category: brand
Get Full Essay
Get access to this section to get all help you need with your essay and educational issues.
Get Access
No Logo: Taking Aim at Brand Bullies Essay Sample
Multi-national corporations over the years have influenced people's lives, manner of thinking, and to a lesser extent free will, This is in large part brought about by the shift in cultres, and thus, in corporate focus on manufacturing and advertising products.  Instead of creating more merchandise for public consumption, corporations focused more creating brand awareness and on polishing the brand names of their products to appeal to the mass market.  Much has been said about the evils of prevalent business and corporate practices such as capitalism and branding, yet, people remain to be mindless slaves to corporations' manufactured culture.  In her book No Logo: Taking Aim at the Brand Bullies, Naomi Klein tackles the phenomenal dominance of the branding trend and connects it with the different fields the business practice affects.
Generally, Klein's No Logo: Taking Aim at the Brand Bullies focuses on how the process of Branding became imperative for corporations.  Particularly, the first part of the book entitled No Space implies an argument that resists against the unregulated power exercised by multi-national companies through their products, or the brand-names of their products.  In doing so, Klein points also out the issues of working environments that have hazardous and unfriendly conditions as well as employees who are suffering from abusive employers and limited rights and privileges to address their concerns.  Lastly, the first part also deals with how corporations deprive the consumer public of their free will through individualistic persuasions directed to destroy the collective beliefs and norms of the public and corporate censorship.
While Klein is not engaging on a new or rising global phenomenon, she gathers and manufactures a wide array of arguments whose aftermath became the cause of the emergence of relevant matters in an era which has come to embrace the concept of brands.  Klein begins by offering an account of how brands such as Nike, Microsoft, Tommy Hilfiger, and Intel rose to prominence, while giving a detailed discussion of several of the major trends in business and culture that allowed the aforementioned companies to penetrate the public in the first place.
To be more precise, Klein's primary argument in No Space details how the traditional purpose of branding undermined the economically beneficial corporate focus on mass manufacturing as large corporations transcended to become more focused on building and establishing household brand-names.  Also, Klein features how branding functioned in the amplification of corporate power, how it distorted the labour economy and the nature of jobs within the labour economy, and its subsequent effects on popular culture and the third world.
Blaming the shift of focus from mass marketing and manufacturing to the poor economic conditions the United States experienced during the 80s, Klein argues that the bulk number of regular employees and having possession of numerous assets became a burden to companies in terms of costs.  As such, large multi-national companies have shifted the focus of their budgets on billboards and television air-time instead of allotting funds for quality raw materials and benefits for their labor pool (Klein, 2000).
While large corporations put their impending bankruptcy to a screeching halt, they managed to create another problem, they took advantage of third world laborers' desperation for income through erosion of employee rights and privileges.  Klein explains that multi-national corporations such as Nike, Microsoft, and Tommy Hilfiger, achieve this by placing workers in unsafe work environments while offering them unjust salaries and incompetent healthcare as well as other benefits.  In short, Klein argues that large companies ignore the reality of the socio-economic conditions of their laboring force while romantically savoring the practicalities it provides for their business.
The logic of employing individuals from third world countries not only demeans people from such areas but it also substantially contributes to unemployment in developed countries. Klein gives illustrates that the reason behind the social and economic pressure of African-American male youth is that multi-national companies such as Nike are providing stereotypical images of African-American across the United States thereby causing anxiety and eventual lack of confidence among minority groups who seek for jobs in cities and multi-national company offices.
In looking at the consequential trend of unemployment, Klein (2000) also takes a look at the the brutal business practices of mega-retailers like Wal-Mart or specialized chains like Starbucks. In the case of Wal-Mart, the company abuses its buying power to acquire the lowest prices from producers who themselves, like other conventional manufacturers, are using similar methods of production. As a result, Klein implies that Walt-Mart becomes responsible for cutting down wages and eliminating labor unions through employment of part-timers while cutting costs by constructing huge worker sheds on inexpensive lands in suburban and exurban areas underselling the local competition in the area.
Halfway through the first part of the book, Klein (2000) discusses companies' eagerness to profit and sales boosts contributed to the brand's interrupted death  First the author discussed how lustful large-scale companies are in reaching quotas and sales margins beyond the ones reached during previous years.  The dreadful lust for further sales and more income, Klein argues, has become the result for public distaste for branded products whose advertising campaigns have crossed borders by having print advertisements on public areas such as rest rooms and national parks, while embedding corporate logos on boxes of cookies sold by girl scouts and containers of take-out food products.
Klein subsequently discusses the resurrection of the brand product after sudden death, the brand name's who survived the public resentment have emerged stronger.  These companies who have remained focus on marketing their brand name instead of the value of their product Brands such as Starbucks, Apple, and Nike, as Klein argues, have strengthened their formula for social poison by integrating their branding schemes and corporate cultures to their own companies and introducing them to the market.  Klein furthers that "Everything was an ad for the brand: bizarre lexicons for describing employees (partners, baristas, team players, crew members), company chants, superstar CEOs, fanatical attention to design consistency, a propensity for monument-building, and New Age mission statements (Klein, 2000)."
Klein attributes the second coming of brand obsession to the fact that multi-national companies have realized the base ingredient for creating a lasting brand, which is the ability to create identity.  One of Klein's perfect examples is on how Levi Strauss and company lost its market shares during the late 90s, attributing such losses to the company's lack of advertisements that connect to the public by rousing a way of life suitable for them.
Apart from the unfair labor practices, the violations of certain privacies, and the deceptive practices of companies, Klein argues that advertising has become a social cancer to America and the rest of the world.  Acknowledging her own obsession on branded merchandise during her teenage years, Klein attributed the responsibility of the extensive spread of brand obsession to clothing companies like Gap, Tommy Hilfiger, and Nike.
Klein strengthens her argument by insinuating that designer or signature products have have become more of personal trophies that contribute to mindless conformity, especially among teenagers.  Clothing and shoe company Nike for instance has had its products endorsed by popular sports celebrities denoting that the shoe is the reason behind unprecedented athletic prowess.  What Klein argues in this sense is that there is an imbalance between the consumer and the manufacturer considering that the unique selling points of products are no longer considered, but consumers already consider how such product contributes to cultivating their way of life
Klein (2000) indicates that branding through advertising is no longer foreign to the global society, but she assesses that branding, as it is recognized today is a result of advertising which largely contributed to introducing product brands to the mass market.  Klein also ascribes the modern prevalence of the branding phenomenon to  cultural breakthroughs such as rise of youth and "indie" culture which advertising took advantage of.
Klein (2000) also took note of how the advertising's penetration of the youth demographic in schools and higher educational institutions has been proven as advantageous to corporations.  On the one hand, it gives their products exposure to a vast market without the threat of direct competitors.  On the other hand, campaigns on campuses also gives them the geographical advantage of testing new products to launched to the market, months after the unsuspecting youth has already developed an interest to such product.