North Korea's Nuclear Programme Essay Sample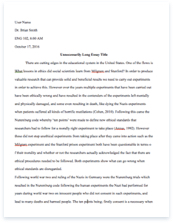 The whole doc is available only for registered users
OPEN DOC
Pages:
Word count: 3077
Category: nuclear
Download Essay
Get Full Essay
Get access to this section to get all the help you need with your essay and educational goals.
Get Access
North Korea's Nuclear Programme Essay Sample
Introduction
Foreign Policy of a country is essential to achieve its national interest. It is a policy which deals, mediates and negotiates with other countries in furtherance of its own goals of development. Foreign Policy is constituted by a country's external manifestations towards other countries like various trade policies, investment policies and its armament and disarmament policies. After the end of World War II, various nuclear non proliferation and disarmament treaties gained supreme importance which henceforth formed an important aspect of any country's foreign policy. These treaties even in inconsistency with the policies of various nations were widely accepted. Nuclear Policy in contemporary times is essential for a country to achieve its national interests at an international arena.
After the end of Cold War in 1990's and advent of Globalisation in late 1990's made it impossible for any country to survive in isolation with one exception which is the Democratic People's Republic of Korea (DPRK) commonly known as North Korea. North Korea in contemporary times has successfully followed its isolationist policy supported by the Juche ideology which entails for self reliance, initiated by their first President Km ll- sung in 1950's. It has since then adhered to its Juche ideology irrespective of international pressures and projected most queer foreign policy of all the nations. I will critically analyse a piece – North Korea Nuclear Weapons Programme. I would then study the impact of the NK Nuclear Programme on the contemporary world of collective peace and collective security. To understand the nature of its nuclear policy it is imperative to understand the nature of the North Korean state. I will then analyse the impact of its latest nuclear tests and the worldwide condemnation of the same.
North Korea – The Juche Ideology
The Democratic People's Republic of Korea commonly known as North Korea is a small country in East Asia with a population of only 20 million. After its freedom in 1950's, North Korea adopted a new constitution in 1972 adopting the Juche ideology in place of Marxism and Leninism as its national ideology. The basic inconsistency in governance lies in the name of the country itself as there is one party system under united front led by Korean Workers Party (KWP) led by the Kim family. North Korea has been regarded as a totalitarian state and the most militarised state with one of the lowest Democratic index in the world and low level of human right index. The major ally of North Korea was the Soviet Union and after the deadly famines from 1994- 1998, the then leader Kim Jong- II adopted the Songun, the 'military first' policy to develop the nation. Thus it has not only impeccably followed its Juche Policy but has also developed one of the largest military with 1000 per capita military personnel of 386.7. It has the largest army in proportion to its population in the world. Development of Nuclear Power:
The Nuclear Programme of North Korea is divided into 4 phases. The 1st phase from 1956 – 1980 dealt with developing knowledge of nuclear technology. The 2nd phase from 1980- 1994 dealt with the development and suspension of plutonium programme. The 3rd phase from 1994 – 2002 involved a period of Nuclear Freeze due to fall of the Soviet Union and the numbers of famines that struck North Korea. The 4th phase from 2002 till date included various nuclear tests and development of plutonium fuel. Since, its 1st phase of its nuclear power development North Korea has in contrary projected its civil intent as plutonium production is the resultant of thermal plants which are measured in terms of their heat production (megawatts(th)) whereas North Korea always designated it reactors in terms of electricity produced(megawatt(h)).
Phases of North Korea's Nuclear Power Development
1st Phase of Nuclear Power Development (1956-1980):
The Soviet Union assisted the Koreans to initiate their nuclear programme in 1956 by training their scientist with the knowledge of nuclear technology. The Yongbyon Nuclear Scientific Research Centre (with power rating of 4MW in 1974) was completed in 1962. 2nd Phase of Nuclear Power Development (1980-1994):
In the 2nd phase, North Korea concentrated mainly on the development of plutonium production programme. A reactor each of full scale were established at Yongbyon and Taechon (200MW(e) and 800MW(th)). The Koreans under the same programme focussed on the production of uranium fuel. The most important aspect of their nuclear power development was that the technology they borrowed from France and UK was lucid and the raw materials (Uranium and Plutonium) were locally available at Pyongyang. Hence, they developed their nuclear ability with minimum foreign support adhering to their Juche ideology. In 1980's North Korea launched a national programme for the construction of industrial scale facilities for the production of plutonium for the purposes of the development of their nuclear weapons and nuclear power industries. According to a number of surveys by the Soviet Union in 1980s, North Korea had undertaken the large scale extraction of the uranium at two sites namely Pyongsan and Suchon. 3rd Phase of Nuclear Power Development (1994-2002):
The 3rd phase from 1994 – 2002 was a period during which North Korea's Plutonium Programme was frozen. Under the agreed framework of 1994, North Korea agreed to freeze its plutonium production programme, including uranium fuel conversion and fabrication plant. The IAEA itself surveyed the shutdown of the plants and placed seals on main access points of the plants and placed a surveillance team at various plants. According to various surveys by the IAEA, a number of nuclear waste zones haven't been declared by the North Korea.
4th Phase of Nuclear Power Development (2002-till date):
In 2002, North Korea unfroze the Plutonium Enrichment Programme after the collapse of Agreed Framework and it removed all the surveillance by the IAEA from its reactors. During the 3rd phase there were reports that Koreans clandestinely operated upon the plutonium programme. Thus, it becomes really difficult to monitor Korea's progress in the development of nuclear weapons including centrifuges especially during the 3rd phase. A major argument against Korea's intent and progress is that though it has a relative knowledge for the development of a simple nuclear weapon, it lacks essential components to develop such nuclear weapons. During this time North Korea declared to U.S diplomats that it has nuclear weapons in its possession. Later, in 2003 North Korea withdrew from the NPT (Nuclear non Proliferation Treaty). After North Korea had withdrawn from NPT, Six Party (North Korea, South Korea, U.S, Russia, China and Japan) talks began in late 2003.
All the negotiations went in vain as the Korean officials refused to share any information on their nuclear warheads. In 2005, North Korea entered into a preliminary accord that it would surrender all its nuclear weapons and would open all its nuclear facilities to the inspection by IAEA. In 2006, contrary to the accord North Korea conducted its first Nuclear Test which had the impact force of just less than a kiloton. As a counter to the same, the UNSC imposed political sanction on North Korea. These sanctions has had a little or no impact on the Koreans as it has been since its independence followed the policy of isolationism and adhered to Juche ideology. Later, North Korea officially declared that it had nuclear weapons in its possession. In furtherance of its intent to foreshow its military power, North Korea detonated its 2nd nuclear device in form of a short range S-S (Surface to Surface) missile with the impact force of 5 kilotons almost 500% of the first test. The 2nd Nuclear Test was condemned by various organisations. In December 2011, North Korea bombarded South Korea's Yeongpyeong Island which was widely condemned. While dismissing all the sanctions on it, North Korea conducted the third Nuclear Test in February, 2013.
Analysis
The Nuclear Development Programme undertaken by North Korea in 4 phases has raised a number of fundamental questions around the world, as to the intentions of the country for the purpose of such a programme. Throughout the course of 4 decades, Koreans have projected a civil intent limiting their nuclear programme for the production of energy rather than for the development of nuclear arsenal. North Korea carried out its Nuclear Programme for the uranium enrichment clandestinely with the initial help of Soviet Union furthered by the covert deal with Pakistan on the knowledge of gas centrifuge technology, which is essential for the development of nuclear warheads. For Pakistan it served their purpose as North Korea provided them with No Dong Missiles and assistance in their Missile Programme after China had stopped assisting Pakistan. Both the countries have avoided any sanctions from U.N as locations of North Korea's centrifuge facility and key ancillary facilities are unknown. The aim and reasons for North Korea's Nuclear Programme can be questioned at various levels.
After the freeze of the Plutonium production Programme in 3rd phase and its accession to the Nuclear Non Proliferation Treaty in 1985, North Korea clandestinely operated upon its interest for the development of nuclear weapons which were in violations to the key principle of the treaty itself. Thus, the projected civil intent of limiting their Nuclear Programme for the production of energy has been severely criticised and condemned after the official declaration by its administration of its possession of nuclear warheads. U.S during North Korea's 3rd Phase of Nuclear Power Programme assessed that it had concealed its possession of a certain amount of plutonium enough for two nuclear warheads. The amount of plutonium and uranium in possession of North Korea is still unknown. This information was gathered from informed analysis rather than based on empirical evidence. Thus, during the 3rd phase U.S couldn't convince the United Nations to authorise an armed action against North Korea. Moreover, according to the source North Korea has enough nuclear arsenals to attack American mainland. Hence, it becomes essential for America and China to get into negotiations with North Korea to dismantle its Nuclear Warheads.
The most intriguing political aspect of North Korea's nuclear programme is its alliance with China. North Korea through its official news agency has time and again shown distrust and uneasiness at America's interference in South East Asian relations. China's support for North Korea reinforces the perspective of balance of power as there has been a long history of Sino-American mistrust and the same has been exploited by North Korea to achieve its military goals. Though, after the 3rd nuclear test in February 2013 China has shown its dissatisfaction, it wouldn't crack down or severe it ties of a long history of trust and trade because North Korea in recent times has become strategically important for China in its retaliation against U.S hegemony. China thinks that sensitive border issue is a greater concern rather than North Korean Nuclear problem.
Moreover a war with North Korea is not a feasible option either for China or U.S. Critically analysing the Korean administration in terms of its policy of isolationism and its adherence to Juche ideology of self development and the 4 phases of Nuclear Power Development and its violation of various provisions of a considerable number of agreements and its withdrawal from the NPT in 2002, it becomes evident that the political and economic sanctions by UN has had no effect on the intent of the Koreans. Where such sanctions have had a considerable impact on other countries, it has been futile in case of North Korea due to their perspective of balance of power and military as a fundamental aspect of their survival. Various statistics right from the number of personals deployed in the military forces and per capita soldiers of 368.7 for 1000 people indicates the Koreans faith in hard power rather than structural power and soft power. It in all possibilities severely undermines the ability of the United Nations to retaliate against the Koreans as a threat to the collective security and peace. The Juche Ideology of the Koreans has manipulated their foreign policy limiting the cross border trade to a minimum.
Democracy in North Korea is associated only to Kim family and no opposition is tolerated. Kim Jong Un, the present leader as his ancestors has inherited the conviction that the proficiency in nuclear capability is a non negotiable survival strategy. Thus, it makes the U.S and UN goal of denuclearisation a distant dream. It leaves little scope for negotiations between North Korea and United States of America. One deduction of the various events is that the nuclear power development by North Korea is defended on ideological fronts rather than guided by rationality. Its policy of isolationism severely hampers its prospects of economic and social development. Its approach towards the rising hegemony of US is dominated by the view that increasing its military power would ensure peace and security of its citizens. The issue that concerns most organisations is that there is either no or minimal empirical evidence to measure the extent of the development of the nuclear arsenal by North Korea. For instance, it is unknown that the latest nuclear test being the most powerful one was deployed with plutonium or enriched uranium as fuel.
Thus, missing data on the level of its development significantly deters the international organisations to take some concrete steps to limit the Koreans. The Koreans in a sense have carefully manipulated their way by prima facie showcasing their nuclear capability and making the most of the mistrust in Sino-American relations. In contemporary world of collective security and perpetual peace, North Korea's nuclear programme in violation of the various agreements by IAEA is grossly inconsistent to the provisions of global peace and has placed a number of communities under a danger of direct act.
The North Korea's Nuclear Weapon Programme gives us an analytical perspective of the Nuclear programme undertaken by North Korea under 4 phases over a period of almost 60 years. It gives us the account of reasoned analysis by various organisations but the amount of plutonium and enriched uranium in possession of North Korea is unknown and unaccounted for. It gives us detail knowledge of how the North Korean administration has gone about its nuclear programme covertly. The author makes it clear that there are a number of shortcomings that have to be overcome by the Koreans to effectively employ their nuclear arsenal but the same cannot be reassured by the status quo of the Korean nuclear programme.
Conclusion
A nuclear policy is an imperative part of a country's foreign policy. A number of international agreements such as Nuclear Non Proliferation Treaty and Comprehensive Test Ban Treaty, SALT, START act as an impediment for any country to add weapons to its nuclear weapon. These treaties get their legitimacy as they are backed by sanctions imposed by organisations such as United Nation, UNSC, European Union, and ASEAN. The status quo of the North Korea's Nuclear Weapons Programme essentially involves the question of the nature of the administration and political tolerance of the state. As explained earlier North Korea adheres to Juche ideology of complete self reliance and external intervention. In furtherance of which, the small nation in North East Asia follows the policy of isolationism. The aristocracy of the Kim family since the time of independence has successfully reinforced the view that increasing the military power of the state is essential for ensuring peace and security of the nation. Thus, proficiency in nuclear capability becomes a non negotiable survival strategy. Moreover, no opposition is tolerated in North Korea.
Hence, it becomes nearly impossible to impose political and economic sanctions on a state such as North Korea which follows an isolationist regime and survive on minimum foreign support in terms of international trade. It is evident from the fact that after its accession to NPT in 1985, it withdrew from the same in 2002 to further its interest of Nuclear Weapons Development. Though, North Korea initially negotiated under the Agreed Framework and the Six Party Talks, it withdrew from the same when these agreements tried to impede its programme of plutonium and uranium enrichment. Thus any sanction by various organisations to regulate its external relations till date have been a futile exercise. The other major impediment for the successful implementation of any sanction is that the amount of Plutonium and Uranium in possession of North Korea is unknown and unaccounted for. Negotiations are the only ploy that can persuade North Korea to disarm its nuclear warheads and share all the information regarding its reserves of uranium and plutonium. The key role must be played by the Chinese administration to reassure the needs of the Koreans as they have a long history of cross border trade and mutual assistance. The other major parties to the negotiations should be Russia and South Korea. The only condition should be reassurance to Koreans.
Bibliography
1. www.reuters.com
2. www.iiss.org
3. www.bbc.co.uk
4. www.huffingtonpost.com
5. www.armscontrol.org
6. www.cfr.org
7. www.guardian.co.uk
[ 1 ]. Cold War refers to series of confrontations between Soviet Union and America from 1960's to 1990's on ideological front. [ 2 ]. Globalisation is the process where a country's economy gets linked to the world economy. A change in the economy of one country effects the economies of a number of countries. [ 3 ]. http://www.iiss.org/publications/strategic-dossiers/north-korean-dossier/north-koreas-weapons-programmes-a-net-asses/north-koreas-nuclear-weapons-programme/ [ 4 ]. Collective Security is a normative theory of international relations proposes that the perpetual peace is the ultimate goal and sanction a collective action against the aggressor. [ 5 ]. A Single Party System is a political system in which only one party forms the government and there is no opposition. [ 6 ]. Totalitarian State is a government that subordinates the individual to the state and strictly controls all aspects of life by coercive measures [ 7 ]. http://www.telegraph.co.uk/news/worldnews/asia/northkorea/9864123/North-Korea-nuclear-tests-timeline.html [ 8 ]. UNSC – United Nation Security Council
[ 9 ]. NATO, European Union, UNSC, Comprehensive Nuclear Test Ban Treaty Organization, ASEAN. [ 10 ]. The 3rd Nuclear Test was an underground explosion at North Korea's Punngye-ri nuclear test site, with experts estimating the size of the blast at between 6 and 7 kilotons. [ 11 ]. Gas Centrifuge Technology helps in the development of centrifuge plants to produce highly enriched uranium for nuclear weapons. [ 12 ]. The No Dong 2 is a medium-range, road-mobile, liquid propellant, single warhead, ballistic missile. [ 13 ]. North Korea signed accession to NPT in 1985 but violated the same by clandestinely operating on its programme with assistance from