Northern Gateway Project Essay Sample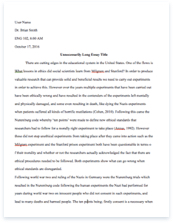 The whole doc is available only for registered users
OPEN DOC
Download Essay
A limited time offer!
Get a custom sample essay written according to your requirements urgent 3h delivery guaranteed
Order Now
Northern Gateway Project Essay Sample
As we know, the recent Northern Gateway Pipeline proposes to build 2 parallel pipelines that stretch across from the oil sands of Alberta to the BC Coast of Kitimat. This Northern Gateway Pipeline has stirred negative controversy lately due to its impact on the local community during its construction. A key stakeholder against the construction of this pipeline is the BC Environmental Network who has substantial claims that the environmental risks involved will negatively impact the local community. These significant risks involve major threats to wild life and the growing health concerns of communities living around the pipeline. 1. Major threats to wild life: Based on previous cases of industrial development in Alberta, there has been a sharp decline in certain species due to the loss of habitat and poisoning of chemicals. This represents a huge problem as the environment we know is made by an interconnected food web, and hence a loss in certain species can result in more direct impacts on our food sources in the long run.
2. Growing health concerns: Due to the high exposure of polycyclic aromatic carbons (PAHs) which is a known carcinogen that may cause cancer. Furthermore, there is an increase in the air and noise pollution due to the construction which may disrupt communities living around the area. There have been a couple of issues that are raised particularly with the environmental impacts during the construction of the Pipeline. Because of the imminent threat to living beings in the surrounding communities, BC Environmental Network has taken an active stance against the construction of the Enbridge pipeline and seeks to find support from the federal & BC government to prevent any further damage to the surrounding environment.