Nursing Teaching Plan Ativan Essay Sample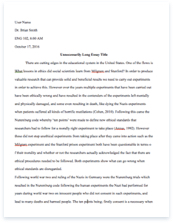 The whole doc is available only for registered users
OPEN DOC
Download Essay
A limited time offer!
Get a custom sample essay written according to your requirements urgent 3h delivery guaranteed
Order Now
Nursing Teaching Plan Ativan Essay Sample
Teaching Care Plan Ativan
Assessment
*Assess patient's knowledge of lorazepam.
*Assess knowledge of intended response of medication.
*Assess knowledge of when, and how to take medication.
*Assess knowledge of side and adverse effects.
*Assess patient's degree of anxiety.
*Assess patient for alcohol withdrawl symptoms.
Knowledge, deficient
r/t non exposure of information.
Noncompliance r/t medication misuse.
Patient should understand lorazepam is used for decreasing anxiety, and relaxation. *Medication may come in different forms and is based on the prescriber's orders. It may be given as a tablet by mouth, intramuscular injection, and through an IV. *
Medication will be administered as prescribed by prescriber. (healthcare facility) Patient will take medication as prescribed: correct amount and correct time so that medication has desired effect and not under used or abused. Patient should be able to take medication as prescribed without reminder. Patient is able to recognize side effects and adverse effects of medication. Patient is able to contact prescriber if any questions about medication and treatment.
Teaching Plan
Learning Need/ Topic
Resources
Significant Others to Include in Teaching
Learning Objectives
Teaching Strategies
Lorazepam is in a classification known as benzodiazepines. It works on the brain to cause relaxation. Abuse of drug can lead to physiological and psychological dependency if taken incorrectly. Brochures and pamphlets to give to patient about drug and effect on body. Parents that children on this medication need to be included in all aspects of the teaching plan. Children or relatives that have elderly parents taking this medication. Children under the age of 12 should not take this medication. Pregnant women and breastfeeding women should not take this medication. Older adults are more sensitive to medication so they may need to take a lower dosage of the medication. One on one may with an Ask ME 3 scenario.
#1- What is my main problem; why am I taking this medication? #2- What do I need to do about it: when, how should I take this medication? #3-Why is this important?: Why is taking this medication as directed important to my health. These questions benefit patient and showcase they have proper knowledge of medication.