Ocean Culture Sandboard Essay Sample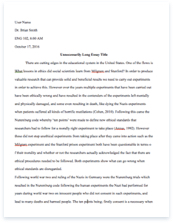 The whole doc is available only for registered users
OPEN DOC
Download Essay
Get Full Essay
Get access to this section to get all the help you need with your essay and educational goals.
Get Access
Ocean Culture Sandboard Essay Sample
1.0Introduction
Ocean Culture® is Australia's best known manufacturer and supplier of sandboards and equipment that is available to riders locally, interstate & across the world (e.g. France, Spain, America etc.) (Ocean culture, 2010) National museum (Ocean culture, 2004) stated that the owner Joanne Harvy began her career as a sandboard manufacturer in 1994, her first products were sold through Adelaide surf shops and now Harvy's company (in South Australia) – Ocean Culture online shop.
2.0Case study problem
No distinct Segmentation, an online shop just has product technical guidance and selling orientation, they don't have distinct segmentation at their targeting and wide market. Sandboard products homogeneous, less consumer awareness results in sandboards similar function or name that confounded customer purchasing for instance, skimboard, bodyboard, duneboard etc. Usage restricted condition, sandboards are limited to sand dune &available areas, especially participants must walk back to the top of the dune after every run or ride, or use a 4 wheel drive to get back to the top. Personal safety, sandboarding can be potentially dangerous when the player rides on a high hill or jump down from the top, particularly to the beginner, and teen agers.
3.0Theory relating to problem
Ocean culture sandboarding is growing as a sport for teens and young adults… As an innovative designer, Joanne has not had to alter the product to suit particular market preferences. (Solomen et al. 2009, p193) Although Ocean Culture started from individual customized, along with the company business development &products variety, Solomen et al. (2009, p8) indicated marketers first identify consumer needs and then provide products that satisfy those needs, ensuring the company's long-term profitability. A product delivers a benefit when it satisfies a need of want. The value proposition includes the whole bundle of benefits the company promises to deliver, not just the benefits of the product itself. (Solomen et al. 2009)
The problem has exposed by the owner of Duneboard who ever told "when I originally started planning this site, I had a list of several dozen possible names all of which tried to incorporate some sort of sandboarding theme, so had words like sand, dune, board, beach etc" (Duneboarder, 2010). Actually, for every product sold, the marketer must decide on one or more useful segmentation variables-that is, dimensions that divide the total market into fairly homogeneous groups each with different needs and preferences. (Solomen et al. 2009,168) Soloment et al (2009, p199) stated that "marketers classify products into categories because the categories represent differences in how consumers and business customers purchase different products." Besides, the product safety needs to mention, as Clarke stated (2010, papa.9) that addressing special social and community issues if ethical decision in the marketing mix that often concerns ways of promoting to children or uneducated segments of the market.
4.0Company action
Ocean culture just develops their business at online shop which can support customers to find different sandboards, and finish the purchasing process. Also they do supply sandboards for wholesaling business on the Alibaba trade website (Alibaba, 2010). Sandboard package is the online promotion which includes a board, bag and wax, they have had special sales for some accessories such as, pressure safety suit. To encourage and corporate internal and international network, Ocean culture organizes team riders worldwide. The player has listed and uploaded their sandboard riding videos onto the website to share with the wide community. The company doesn't have any advertising, general marketing action or communication and promotion. Their only communication &interaction is limited in the sandboard player circle, such as Sandboard magazine (Sandboard, Australia), and websites e.g. Duneboard.com.
5.0Your solution in terms of theory
In terms of the market status of Ocean Culture sandboards, it needs to establish, enhance &maintain competitive advantage &reputation of their brand and products. Clarke (2010, C.5) pointed the brand personality is a distinctive image that capture's a product's character and benefits. A company has a competitive advantage when it is able to outperform the competition, providing customers with a benefit the competition cannot.
(Solomen et al. 2009, p16) for example, Ocean culture can make marketing tactics to communicate with different media, customers and wide community. And they can evaluate and build up CRM &e-CRM strategy and implementation. Solomen et al. (2009, p16) indicated that differential benefit set products apart from competitors products by providing something unique that customers want. For approach customer needs &satisfaction, Ocean culture use segmentation that would divide brand and product from plenty of other products on the market also. Such as,
Table, 1.1 Segmentation of Ocean Culture Sandboard
Segmenting by Divide into
GeographicAustralia inland customers
and overseas customers (America, Japan etc.)
DemographicGender, age and family etc
PsychographicAthleticism, and recreationist
BehaviorBeginner, and professional player
To increase customer awareness, and build business ethic, Ocean culture can be involved in on-site practice. For example, the company can be the sandboard sponsor of Moreton island. Or they can organize a professional coach or player who could conduct adopters on sandboarding skills & safety rules. Just like Solomen et al. (2009, p197) stated that product basically consists of a brand, attributes and benefits. A large part of the marketer's role is to create the value proposition by developing and marketing a product with benefits that satisfy customer's needs, and attributes that satisfy their wants.
References
Ocean culture: about us (2010). Retrieved from: http://www.oceanculture.com/index1.html Ocean Culture, Innovative Sandboarding Equipment… (2004). Retrieved from: http://www.nma.gov.au/collections-search/display?irn=795
Solomon, Hughes, Chitty, Fripp, marshall, Stuart. (2009). Marketing,
Australia: Pearson Education Australia Peter Clarke. (2010). Lecture 5: Ethical decisions in the marketing mix (9), Lecture 6: Sharping the focus (24), Unpublished manuscript. Giffith University, Brisbane, ueensland, Australia. Alibaba. (2010).Other sport &entertainment, retrieved from: http://www.alibaba.com/countrysearch/AU/sandboard.html
Sandboard Magzine: Linx 2, retrieved from: http://www.sandboard.com/linx2/index.htm